Beet, Blueberry & Banana Smoothie
Need a quick breakfast or fueling up for soccer? This smoothie is the perfect combo of apples, blueberries bananas and beets (plus the color is amazing!)
We love adding beet juice to our smoothies for an easy shot of iron and energy. Freeze leftovers in popsicle molds for a healthy dessert later.
This smoothie is perfect for a morning pick-me-up or even a mid-afternoon refresher to keep the energy flowing. As summer approaches, it's easy to stray towards BBQ comfort food and baking for backyard potlucks. Fulfilling your sweet tooth with this smoothie can be both delicious and beneficial!
Nutrition Tip: Sneak beets into your smoothies for vibrant color and reap the benefits! Beetroots are rich in minerals that improve circulation and lower blood pressure.
No need to worry, you don't need a fancy juicer for this one. Beet juice luckily comes in a bottle that you can purchase. Like bananas, beets are rich in potassium. They're also high in fiber and like blueberries, the juice is a great dietary source of antioxidants.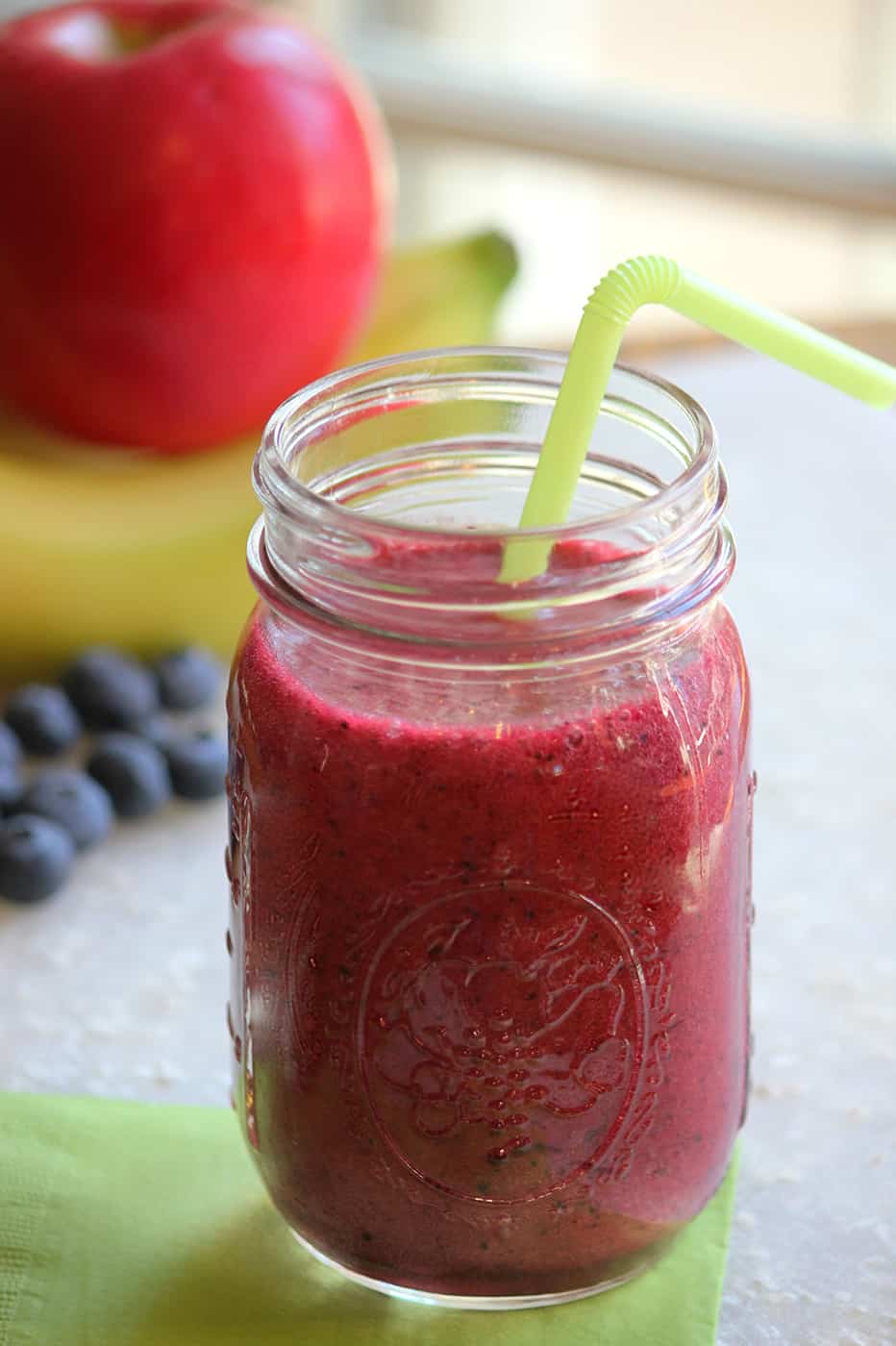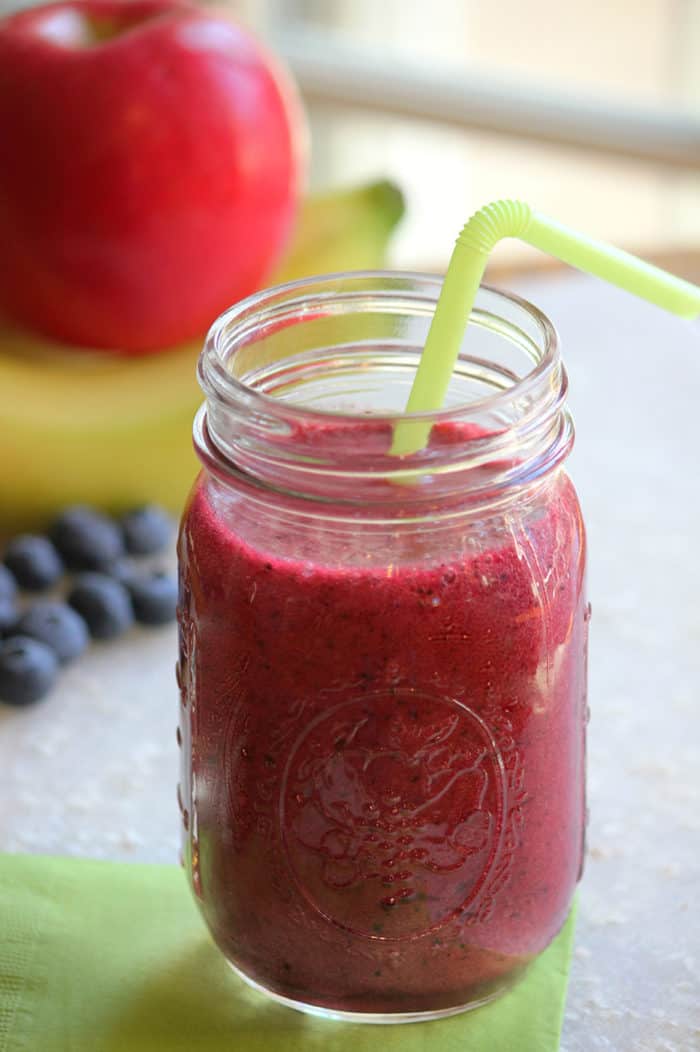 Feel free to switch up agave with honey. Adding Gala apples into this blend creates a vitamin C boost (14% in Galas). We also recommend Gala apples because of the mild, sweet, crisp taste. However, Fuji and Honeycrisp apples are sweet as well.
For a more tart taste, we recommend Granny Smith or Golden Delicious apples. If you're not feeling a smoothie, freeze leftovers in popsicle molds on a hot day and enjoy a healthy dessert.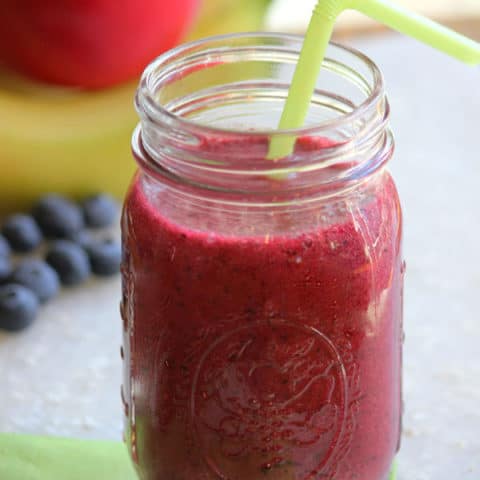 Beet, Blueberry & Banana Smoothie
Need a quick breakfast or fueling up for soccer? This smoothie is perfect!
Ingredients
3/4 cup ice
1/2 cup beet juice
1/2 medium Gala apple peeled, cored, sliced
1/2 cup blueberries
1 banana
1 tablespoon agave nectar
Instructions
Add ice, beets, apple, blueberries, banana, agave and 1/2 cup water to blender and blend until smooth.
Nutrition
Calories: 108kcalCarbohydrates: 28gProtein: 1gSodium: 1mgFiber: 4gSugar: 18g