12 Must-Have Meal Prep Tools
Whether you're looking into becoming a serious meal-prepper or are just looking for a few ideas to make mealtime easier during those busy weeks, here are 12 essential meal prep tools to add to your kitchen.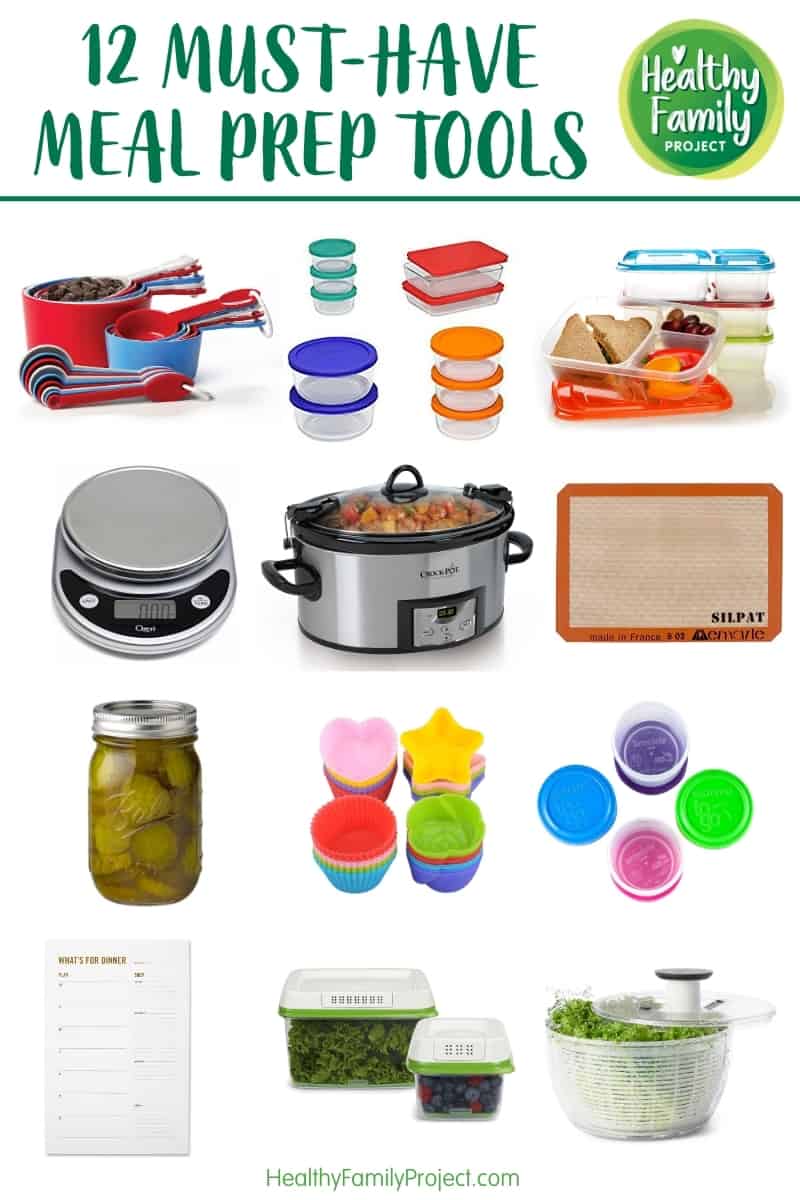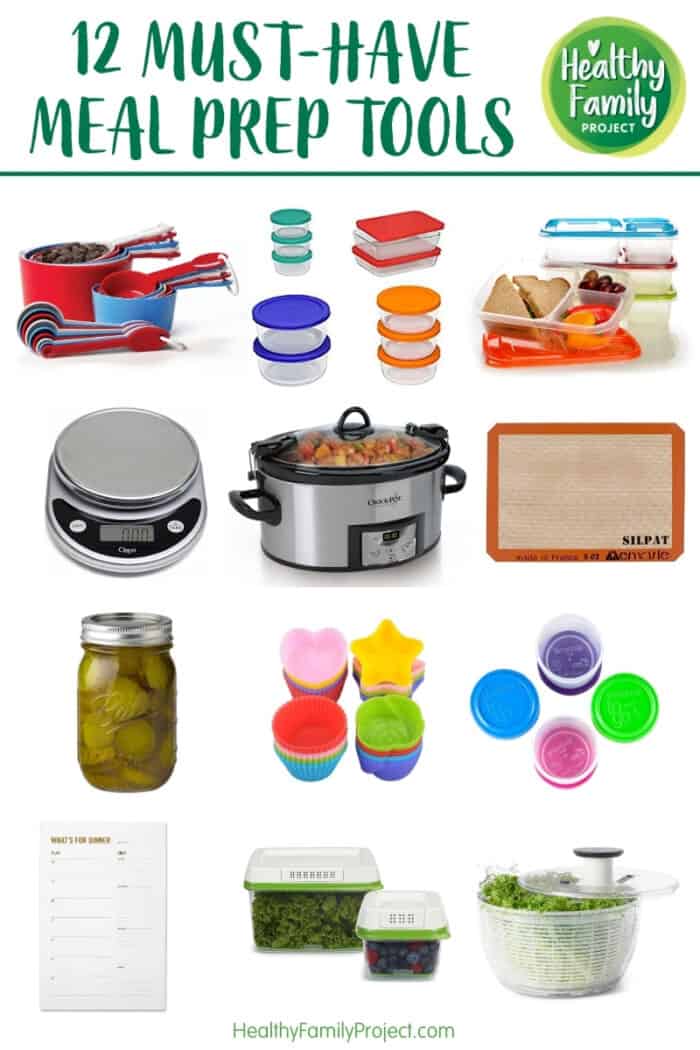 Disclosure: This post contains Amazon affiliate links, which means we may receive a commission if you click a link and purchase something that we have recommended.
For the longest time, the thought of meal planning and prepping seemed like a daunting task. Some nights I can barely figure out dinner, so planning them out all at once seemed even more difficult…until I did.
Now, each week I sit down and write out our meals for the week and use that to create my shopping list. Since I've planned ahead, there's only one trip to the grocery store.
As I'm putting away my groceries, I look ahead at the week to see what I can do now to help make mealtime a little easier during the week. Some things I do include:
It took me a few weeks to find my groove and now I never have to worry about dinner. It's already planned, prepped and ready to go!
Take your meal planning game to a new level – join us on a Mission for Nutrition! Grab a free ebook with 5 simple and easy breakfast recipes for your family!
Follow #MissionForNutrition on Instagram for meal prep ideas and more.
Looking for more meal prep tips and healthy recipes? Check out these posts:
Having a few meal prep tools on hand, like the ones below, can really make things easy too. Everything from containers to store chopped veggies to a slow cooker to cook that chicken are included.
12 Must-Have Meal Prep Tools
Measuring cups and spoons are a kitchen staple that everybody needs. They make portioning out meals and ingredients a breeze.
Having a set of different-sized storage containers on hand is key when prepping food ahead of time or for storing leftovers. These Pyrex containers are a staple in our house.
Speaking of containers, my family loves these! They have 3 compartments to easily separate food and are perfect for prepping several meals at once.
When it comes to measuring flour for baked goods, this scale is one of the handiest items in my kitchen. I also use it to measure out portions of meat, potatoes, etc. so I know how many meals I can prep in advance.
Don't underestimate the Crock Pot when it comes to meal prep. You can make a big batch of a recipe to enjoy throughout the week or to freeze for later.
Almost every week, I chop up a bunch of veggies and roast them on this mat to enjoy throughout the week. Nothing ever sticks and it's super easy to clean. These mats are also great for sheet pan dinners!
How else can you meal prep pretty mason jar salads? Other than salads, mason jars are great for storing soup, chili, homemade sauces and dressings…this list goes on!
Great for baking up a batch of healthy muffins for the week, or use them to separate foods in those Easy Lunchboxes!
We can't forget about dressings, condiments or sauces! These small containers are the perfect serving size and fit easily into most containers.
Perfect for planning out your menu and shopping list for the week, this planner hangs on the fridge so the whole family can easily see what's for dinner.
Keep fresh produce fresh longer with the help of these containers, which keeps produce fresher up to 80% longer than other containers!
Buy lettuce and chop yourself to save money. This salad spinner is used weekly in my house so we can have fresh salads almost every day.