10 Healthy Egg Salad Recipes Using Leftover Easter Eggs
In need of some different recipes to use up some hard boiled eggs? Try These 10 Healthy Egg Salad Recipes Using Leftover Easter Eggs! If your family is like ours, you probably have some in the refrigerator that need to be used. These egg salad recipes have some fun spins on the classic and of course we offer some healthier versions, too!
Last week, my girls sat down to dye a dozen hard-boiled eggs. Then on Easter, we had family over and another dozen or so eggs were dyed. You know how kids are, they love dying and decorating the eggs but never want to eat them.
So now, my fridge is stocked with over two dozen blue, purple, green and orange eggs, some covered with stickers others with glitter, and no way to use them all up.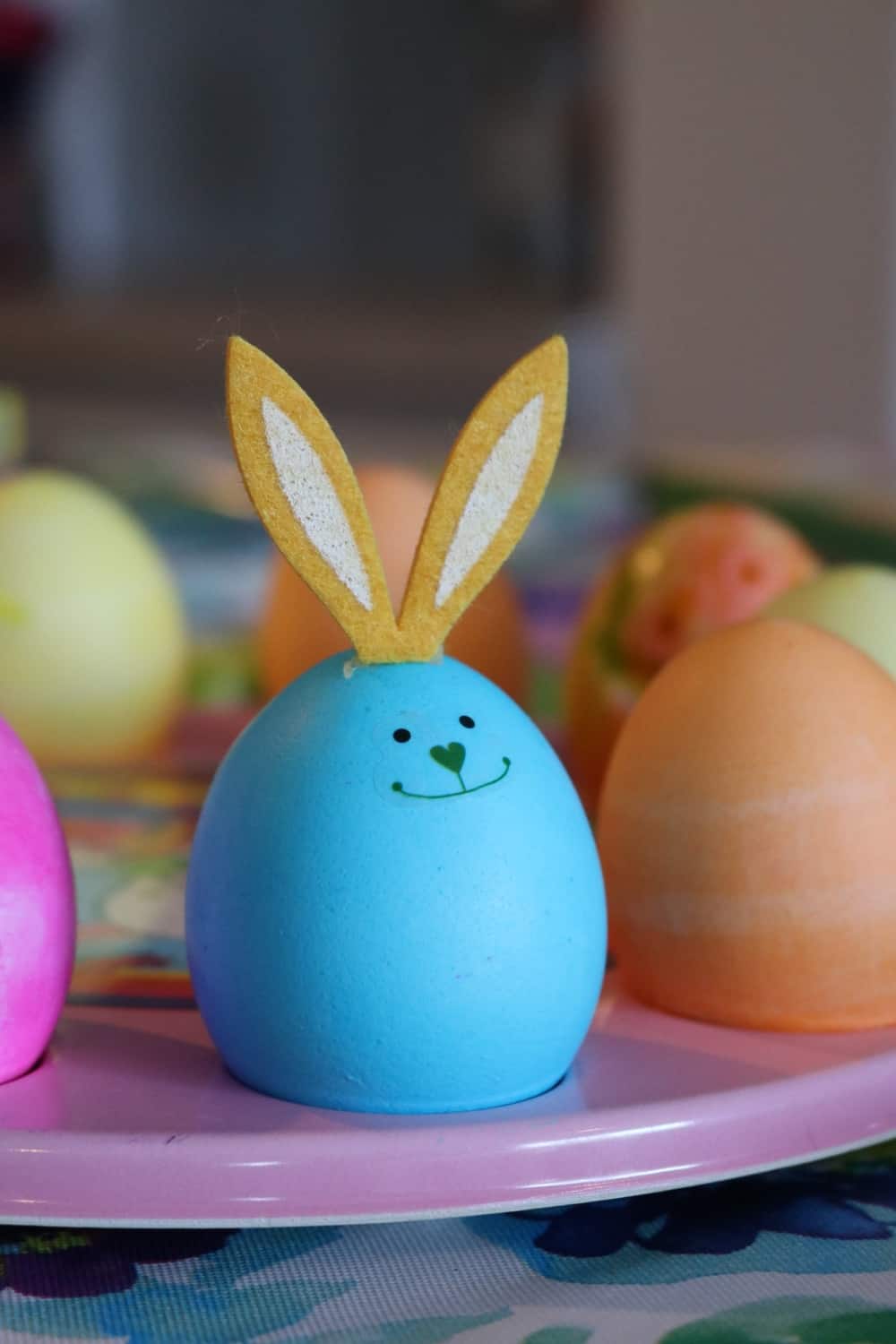 Luckily, the week after Easter is National Egg Salad Week. When I think of egg salad, I think back to what my grandma always made – hard-boiled eggs, lots of mayo, some chopped celery and a hefty spoonful of relish – but there are so many different (and healthy!) ways to enjoy egg salad.
Nutrition Tip: Did you know that one hard-boiled egg offers 6g of protein and 23% of your daily intake of Vitamin B12, which helps keep the body's nerve and blood cells healthy?
10 Healthy Egg Salad Recipes Using Leftover Easter Eggs
10 Healthy Egg Salad Recipes
Avocados and Greek yogurt replace mayonnaise traditionally used in egg salad for good fats and a little extra protein.
Photo Credit: aggieskitchen.com
Creamy Greek Yogurt Egg Salad with Smoked Paprika makes for a tasty, healthy lunch or snack. Greek yogurt keeps it light and smoked paprika elevates it's flavor, serve on bread or with crackers and veggies for a light meal.
Photo Credit: holleygrainger.com
Whether for a ladies' lunch, an Easter brunch, or just because you're hungry for something rich in protein and high in flavor, this Lightened Up Southern Egg Salad swaps out mayo for Greek yogurt resulting in a rich, creamy, and flavor-packed recipe.
Photo Credit: www.mealplanningmagic.com
A mashup of your favorite flavor combinations all in one sandwich! You'll love how it tastes and it's budget friendly too
Photo Credit: cookthestory.com
Make egg salad better than ever by adding chopped crispy bacon. It's crazy-delicious and the perfect lunch on a hot summer day.
Photo Credit: www.runningtothekitchen.com
This creamy dijon egg salad is made with Greek yogurt for a healthier twist. Green olives, red cabbage, parsley and pepitas make it flavorful and crunchy!
Photo Credit: www.5minutesformom.com
This healthier version of egg salad is served in lettuce cups, tastes fresh and light, and is gluten-free.
Photo Credit: www.simplyrecipes.com
Deviled eggs on their own are great, but turning them into a salad brings the flavors of paprika, hot sauce, onions, and salt and pepper together for a versatile, transportable, end-of-summer dish.
Photo Credit: www.acedarspoon.com
A blend of sweet pickle relish, hard boiled eggs, mayonnaise, yogurt and mustard make this easy-to-follow Sweet Southern-Style Egg Salad a healthy way to use up leftover hard-boiled eggs! This salad works great on sandwiches, over lettuce or on crackers. 
Make Sure to PIN IT!
More Recipes to Try: