10+ Ways To Use The Whole Watermelon
Any way you slice it, watermelon is delicious and nutritious! Discover ways to use the whole watermelon…including an amazing watermelon charcuterie board! While this post is sponsored by the Watermelon Board, our love of watermelon, using the whole watermelon and the recipe are our own.
Raise your hand if you love watermelon! ME ME ME! Is there really anyone out there that doesn't love this sweet, juicy, refreshing and nutritious treat?! I don't think so. Now, I know one of the easiest ways to enjoy watermelon is to slice it up, but there are so many ways to use the whole watermelon, I thought I would share some of our favorite ones with you. I'm only sharing 10 of them, but there are dozens more! In fact, I would love it if you would share your favorite watermelon recipes and ways to use watermelon in the comments 🙂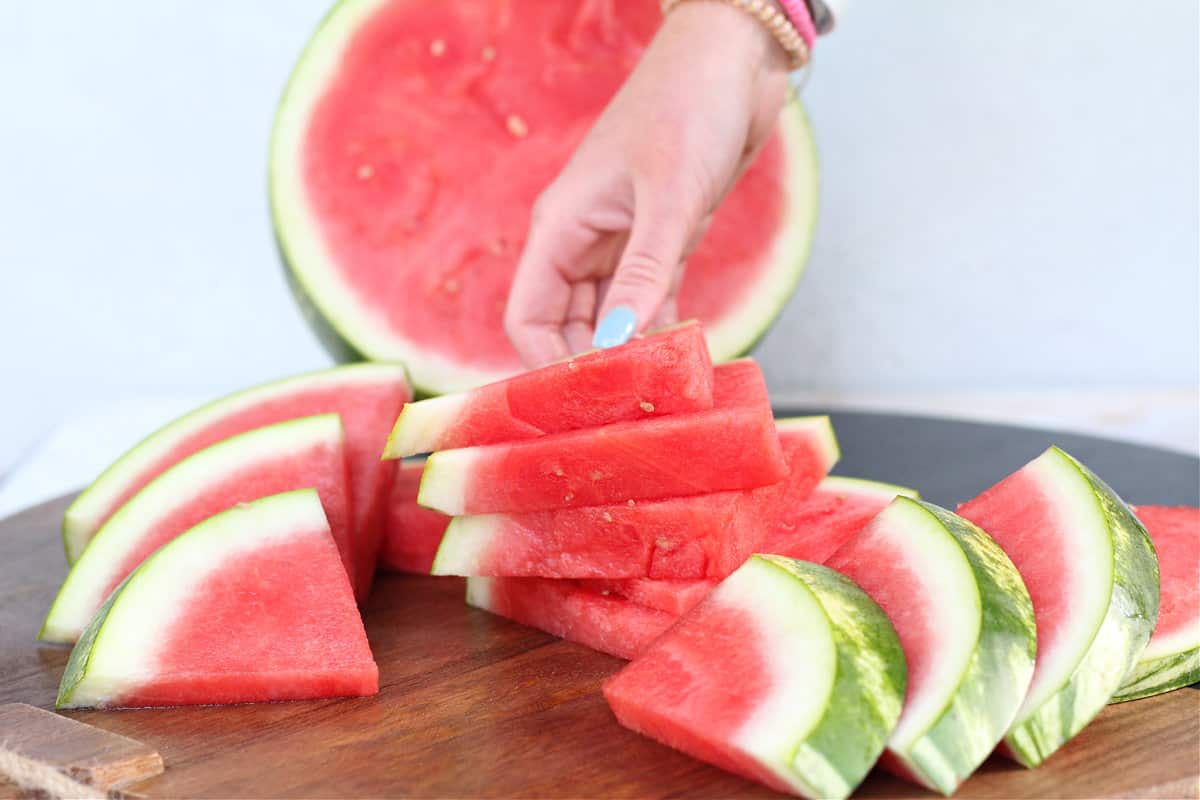 Before I share some of my favorite ways to use a whole watermelon, how about I tell you a few reasons why we love watermelon?
Why We Love Watermelon
Watermelon is composed of mostly water, making it an hydrating food, especially during hot weather or after physical activity.
Watermelon has vitamins and minerals, antioxidants and amino acids. Making it the perfect addition to your day and overall lifestyle.
Watermelon is naturally sweet, making it a delicious and easy way to satisfy your sweet cravings.
It tastes great on it's own and in a variety of flavor combinations…sweet, spicy, savory, you name it!
Speaking of a variety of flavor combinations, let's get to those different ways to use the whole watermelon, shall we? Now, we all know you can slice it, cut it into sticks, blend it, and juice it, so those obvious (and delicious) ways won't be on my list below, my goal is to highlight new and unique ways to use watermelon so that you enjoy it all year long.
After all, eating watermelon makes you smile, and couldn't we all use an extra smile or two throughout the day?
Oh, by the way, did you know that you could eat the watermelon rind? YES! When I say that we are chatting about using the whole watermelon, I mean the whole watermelon!
Ways To Use The Whole Watermelon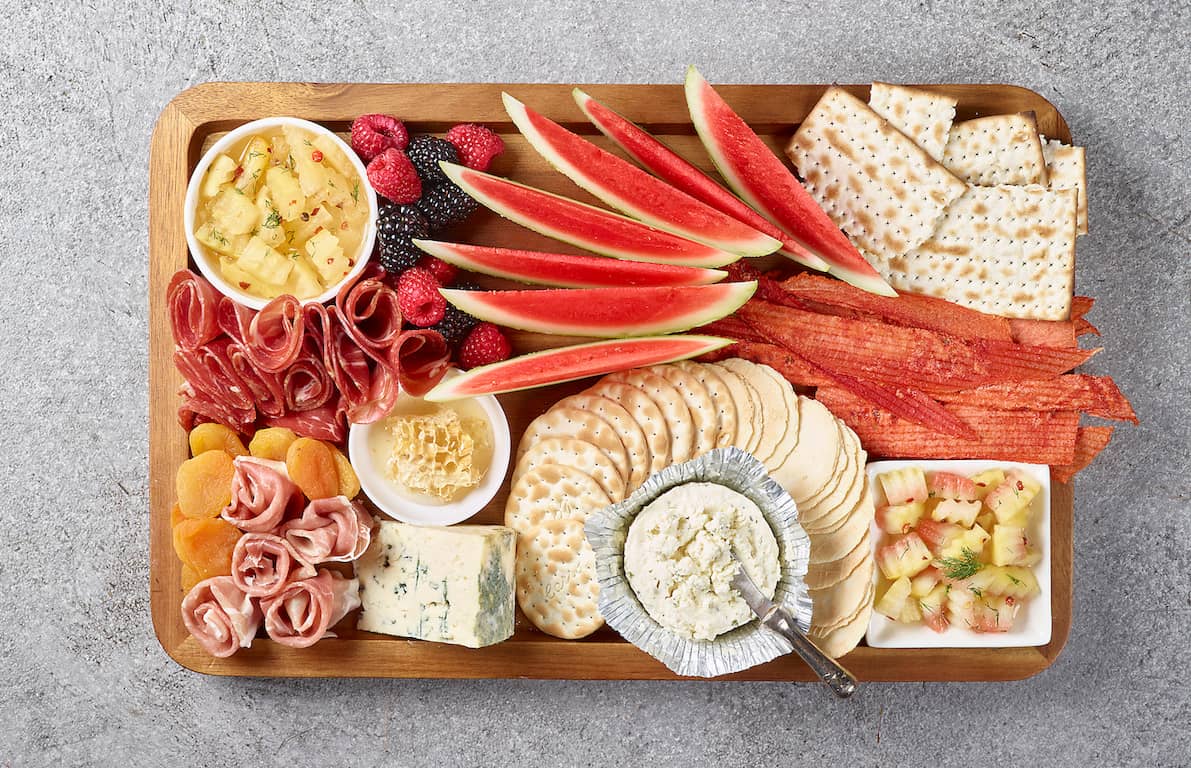 We loved this watermelon charcuterie board so much we had to re-create it for ourselves! Loaded with sweet and salty favorites, it's perfect for game day, snacks for dinner or anytime really.
So, what's your favorite way to use the whole watermelon?