Thanksgiving Turkey Fruit Tray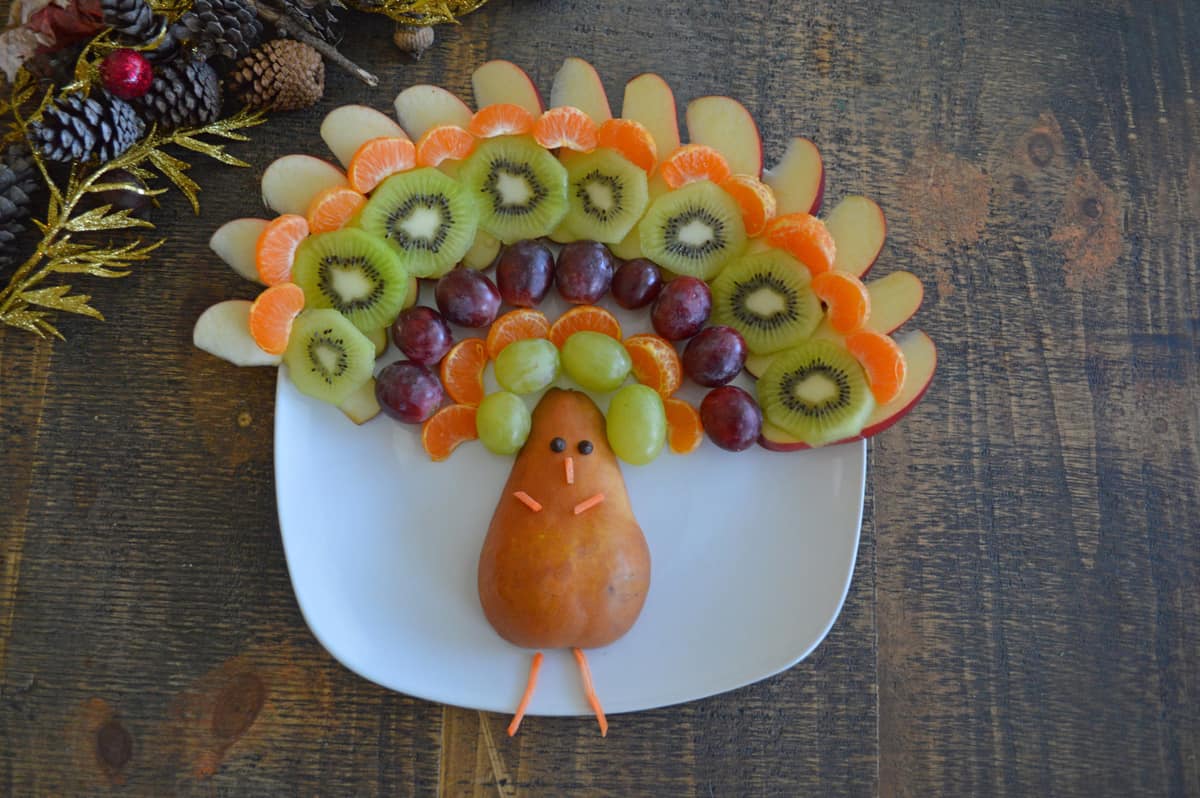 Get in the Thanksgiving spirit with this fun and festive turkey fruit tray! It's a super easy dish that even kids can help assemble.
Tip: Keep the apples from browning by tossing in with apple juice.
Thanksgiving Turkey Fruit Tray
Yield: 4
Prep Time: 10 minutes
Total Time: 10 minutes
Ingredients
1/2 Bartlett pear, sliced in half lengthwise
1 apple, cored, sliced
2 mandarins, peeled, segmented
2 kiwi, peeled, sliced
10 red seedless grapes
4 green seedless grapes
3 matchstick carrots
2 mini chocoalte chips
Instructions
Place pear on serving plate.
Layer apples, oranges, kiwi and grapes around pear to form the turkey's feathers.
Place 2 carrots under pear to form its feet.
Cut other carrot into 3 pieces and place on pear to form arms and a beak, and use chocolate chips for the eyes.
Nutrition Information:
Yield: 4
Amount Per Serving:
Calories: 89
Total Fat: 0g
Sodium: 18mg
Carbohydrates: 23g
Fiber: 4g
Sugar: 16g
Protein: 1g