Fun & Healthy Thanksgiving Snacks for Kids
Looking for snacks that the kids will enjoy this Thanksgiving that are also fun to make? Here are five healthy Thanksgiving snacks that the kids will love!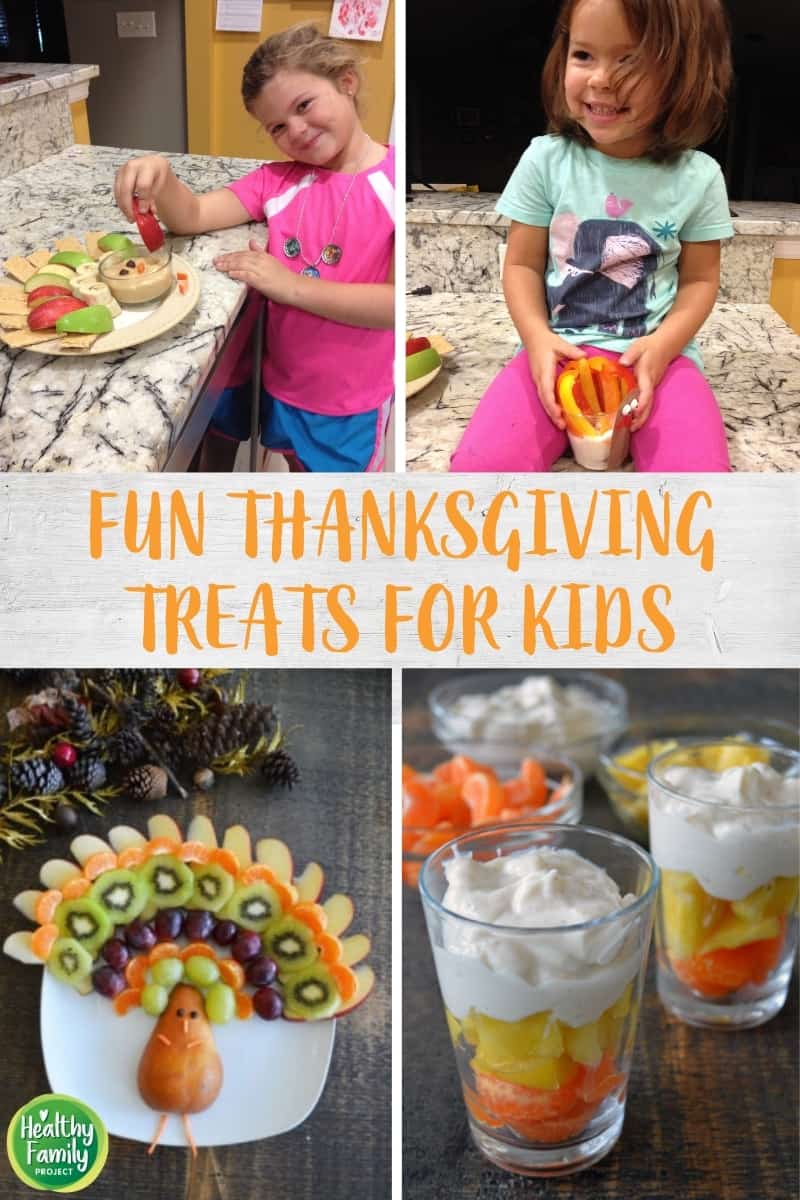 Every year for Thanksgiving, my family focuses on what it means to be thankful. Throughout the year, we can forget what thankfulness really means.
There's always something we want or "need" (especially with kids and the latest "cool" toy). During the Thanksgiving holiday, we can take a step back and appreciate all that we have.
I'll admit, this year Thanksgiving snuck up on us. Halloween was here before we knew it and then it was straight into Thanksgiving prep. Is your family ready?
One thing I always look for when prepping a big family meal like this is something that will keep my kids occupied and be fun for them to do. We've put together a few healthy, fun and kid-friendly snack ideas to help set the stage for the big day.
If you're looking for ways to get your littles ones involved in prepping the Thanksgiving feast, check out this post from our friends at The Kids Cook Monday for age-appropriate tasks and more.
These healthy Thanksgiving snacks are sure to please even the pickiest of eaters, and they'll be excited to take the idea and give it their own spin.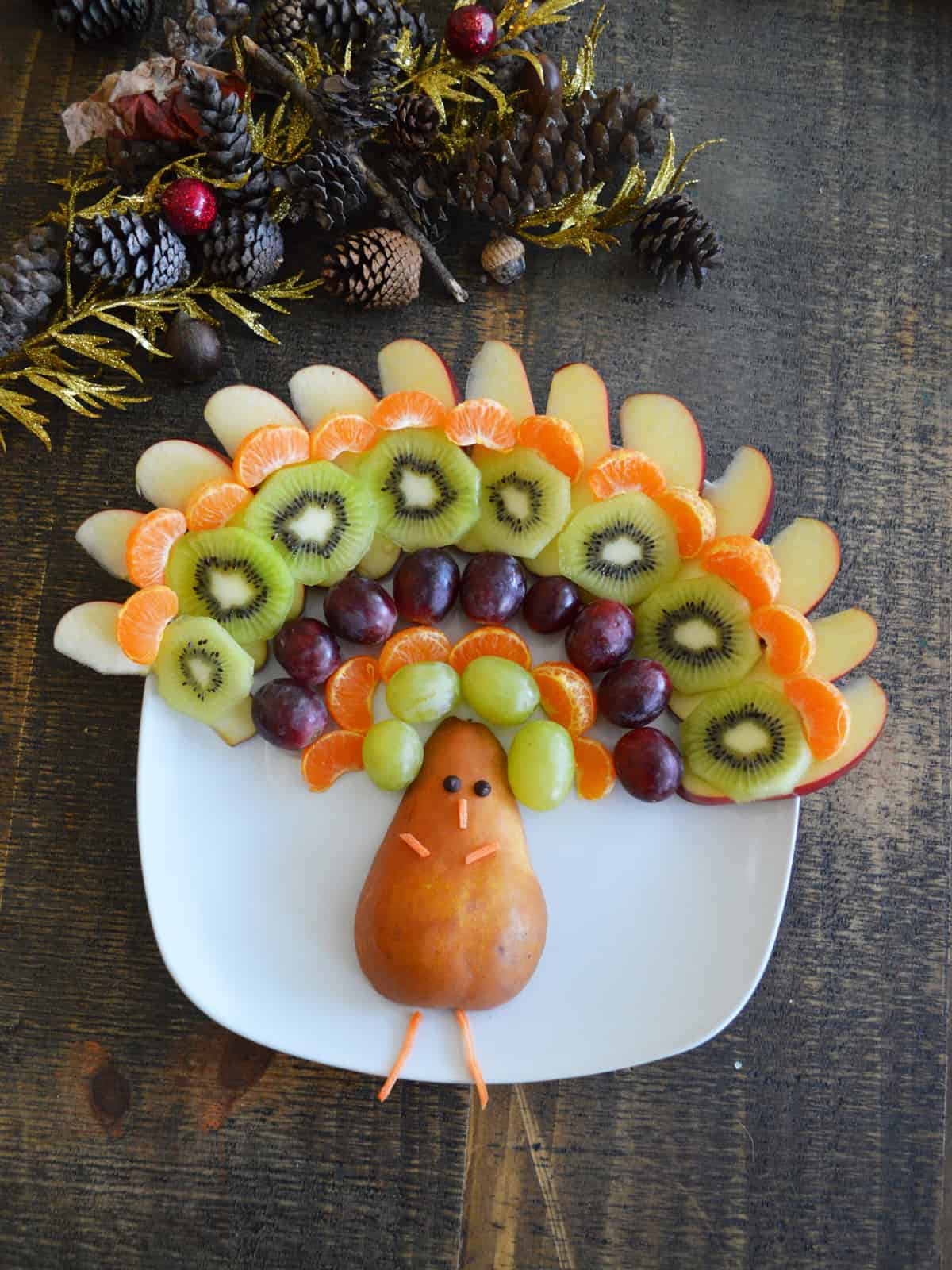 Thanksgiving Turkey Fruit Platter: Get in the Thanksgiving spirit with this fun and festive turkey fruit tray! It's a super easy dish that even kids can help assemble. Tip: Keep the apples from browning by tossing in with apple juice.
Candy Corn Fruit Parfaits: Kids will love these fun candy corn parfaits! These healthy treats are perfect for Thanksgiving and are a great way to get kids in on the action.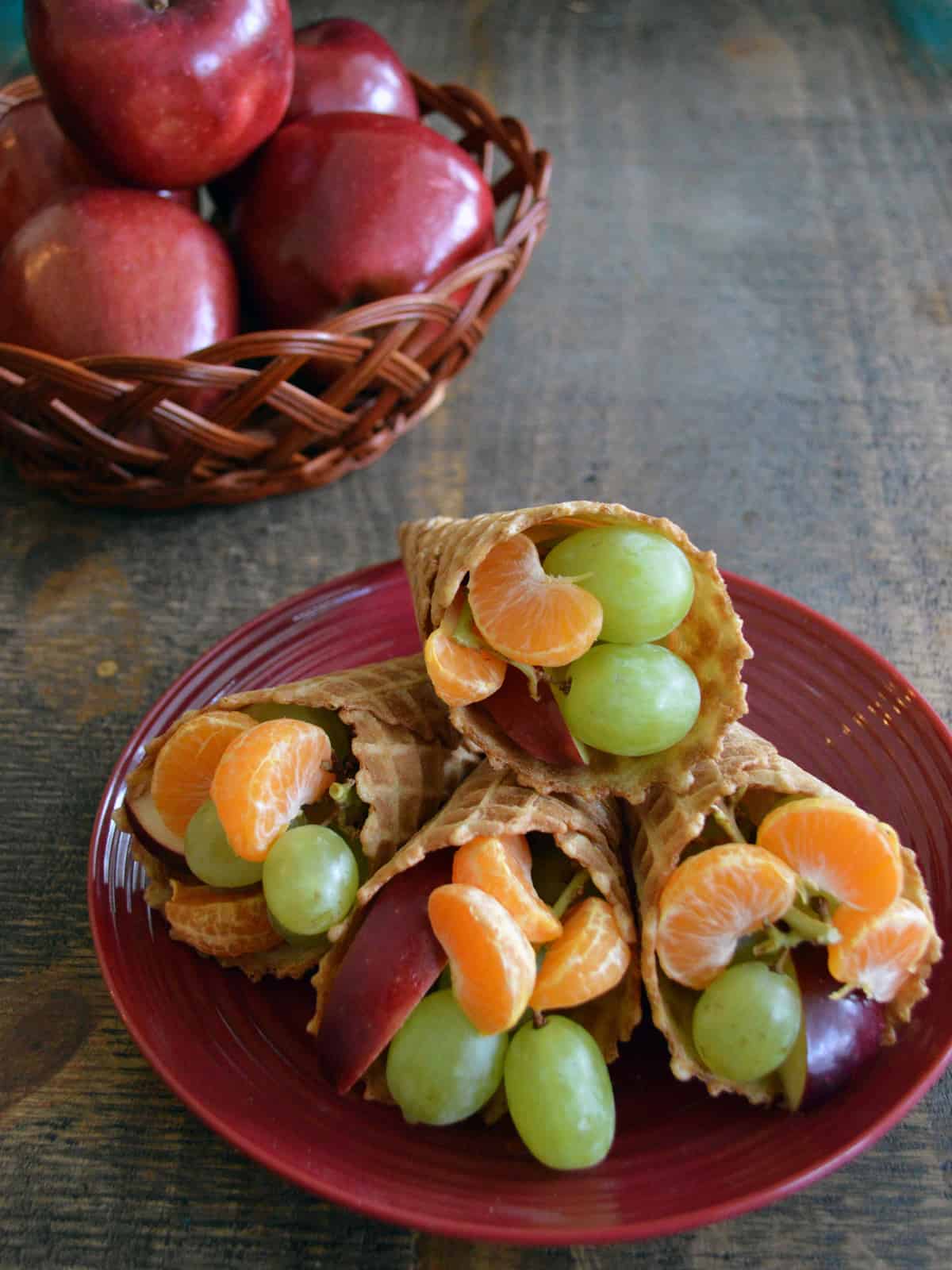 Fruit Cornucopias: Create a fun display for your Thanksgiving table with these fruit cornucopias. A great activity to keep the kids busy, set them up with cones and fruit and let them create their own. The cornucopia, or the horn of plenty, is a symbol of abundance and nourishment and has become a Thanksgiving staple.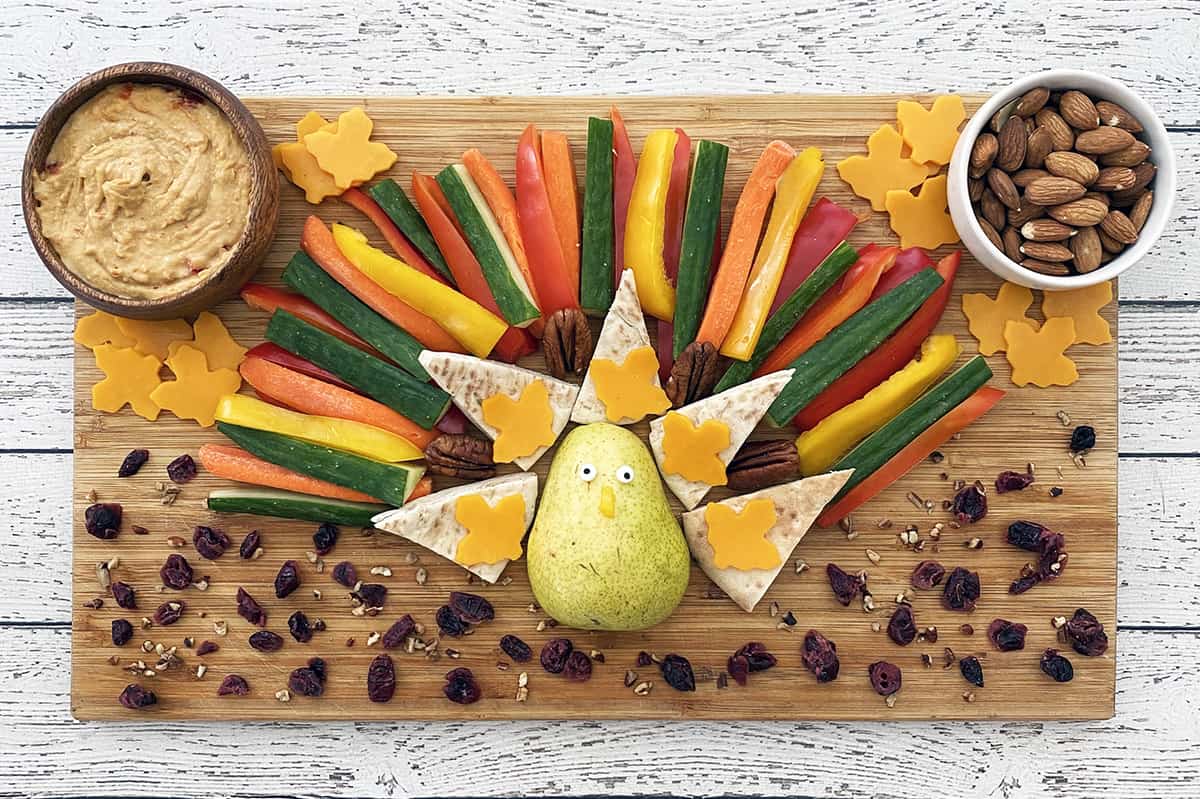 Thanksgiving Turkey Snack Board: A rainbow of veggies make this turkey board really pop. Pair with pita, hummus, cheese and nuts for a healthy snack before the feast.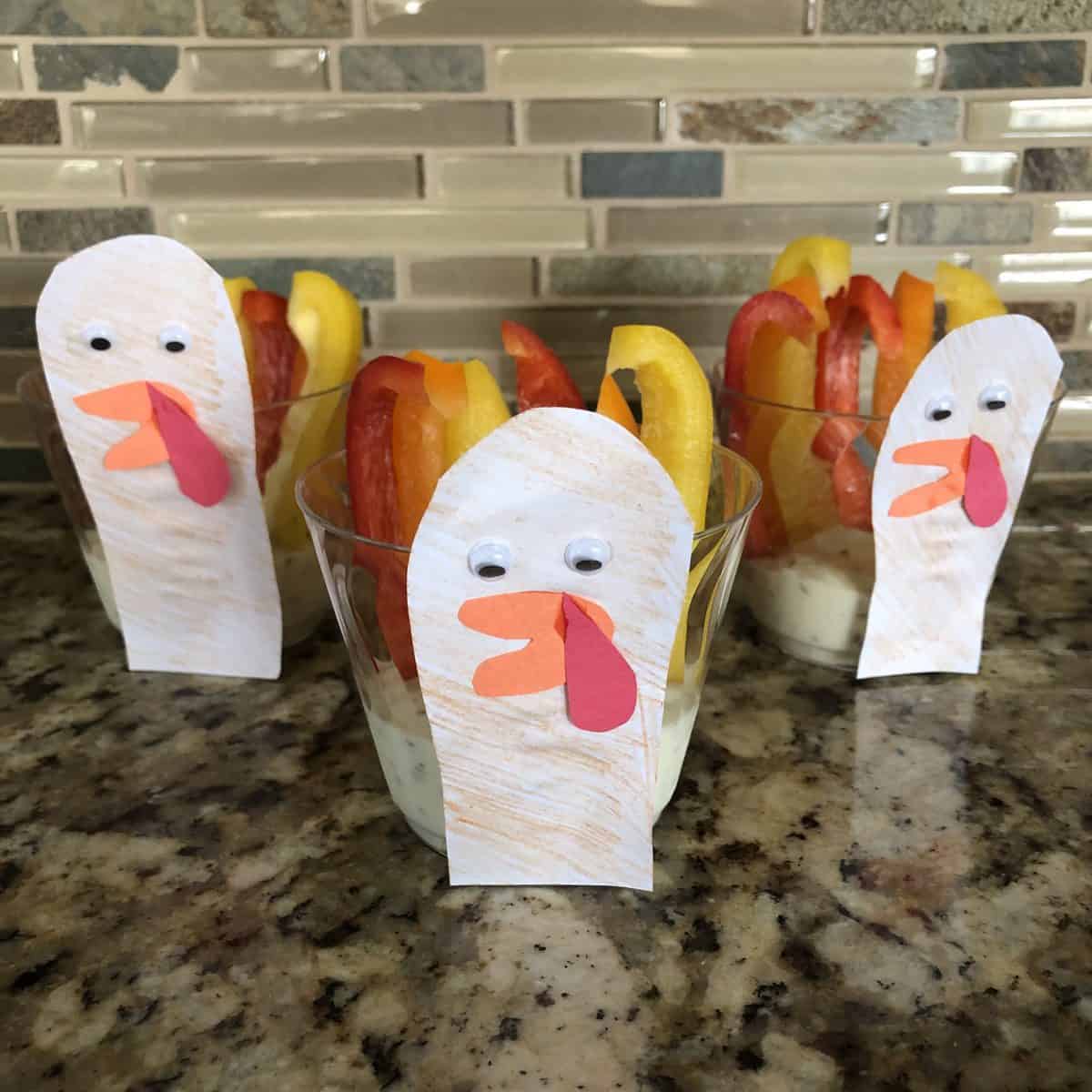 Gobble, Gobble Veggie Cups: Create a turkey head out of construction paper and tape it to a plastic cup. Fill the bottom of the cup with 2 Tbsp. of low fat ranch or other vegetable dip. Add slices of rainbow peppers, carrots or celery to create the tail. Perfect grab and eat snack for Thanksgiving!
What fun Thanksgiving Day treats do you have planned? How are you incorporating fresh fruits and vegetables into your Thanksgiving meal?