Sweet & Savory DIY Lunchbox Crepes
(Last Updated On: August 26, 2020)
Can't decide on sweet or savory for lunch? Have both! Kids can get creative at lunchtime with these DIY crepes by filling with either the sweet mix of strawberries, bananas and yogurt, or go for a savory version with ham and cheese.
Nutrition Tip: Probiotics are live bacteria that are present in certain foods, like Greek yogurt, that help enhance the body's digestive system by improving the gut flora.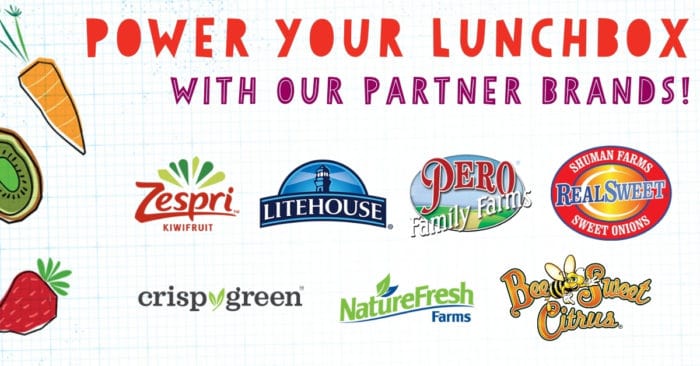 How do you #PowerYourLunchbox? Show us your healthy lunchboxes on Instagram using #PowerYourLunchbox.
Looking for more lunchbox ideas? We've got you covered with 70+ ideas including make-ahead ideas, non-sandwich lunches, ideas for repurposing leftovers, and vegetarian, nut-free and gluten-free recipes.
Or check out all of our back-to-school content on our blog. A few of our most popular posts include: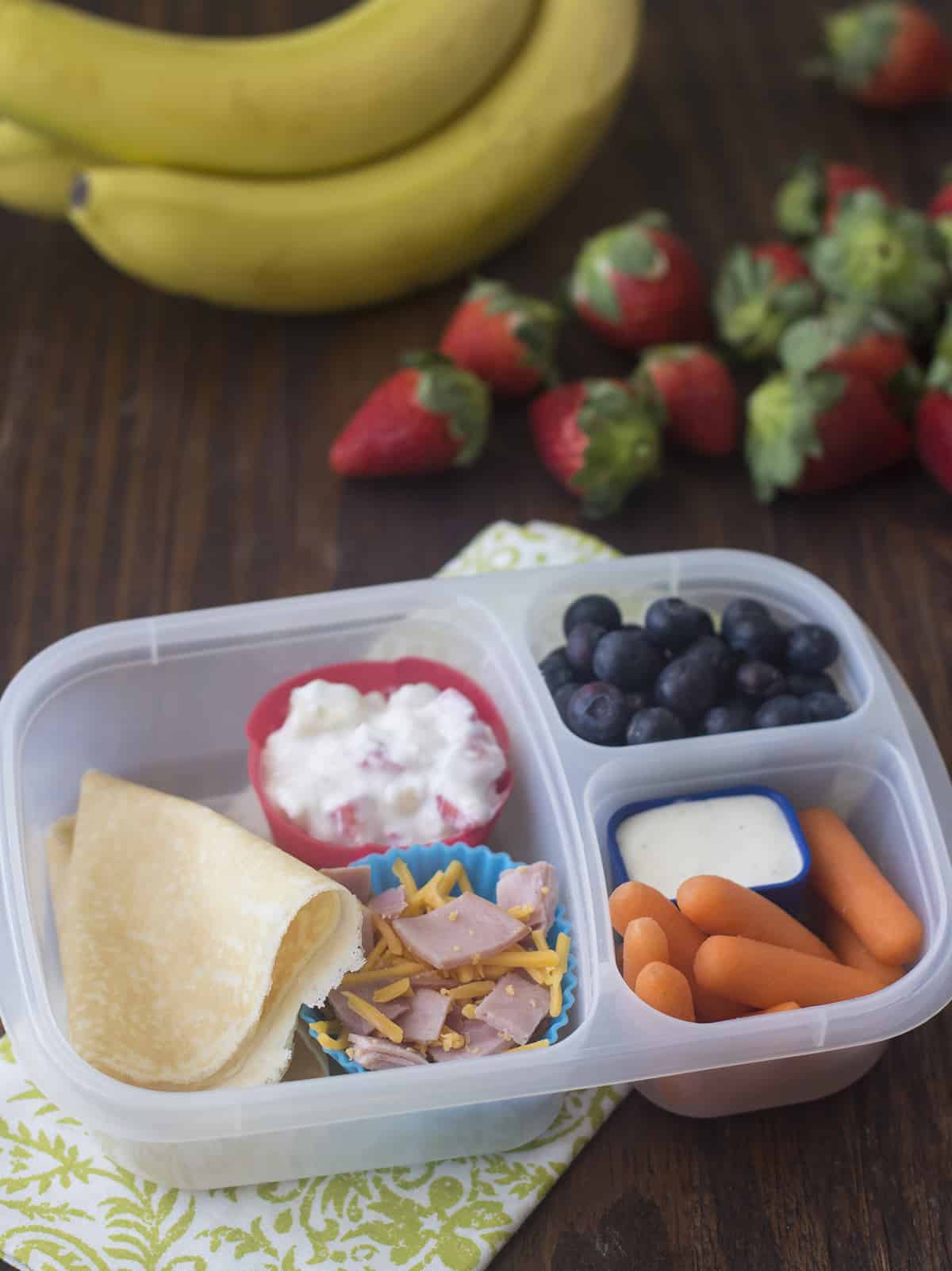 Sweet & Savory DIY Lunchbox Crepes
Yield: 2
Prep Time: 10 minutes
Total Time: 10 minutes
Ingredients
1/2 GROW by Organics Unlimited banana, chopped
1/2 cup strawberries, chopped
1/4 cup lowfat plain Greek yogurt
1 tsp. honey
2 slices low-sodium deli sliced ham, chopped
2 Tbsp. shredded lowfat Cheddar cheese
2 (7-inch) pre-made crepes, cut in half
1/4 cup blueberries
1/4 cup baby carrots
1 Tbsp. ranch
Instructions
Mix bananas, strawberries, yogurt and honey in small bowl. Add to small container or silicone cupcake liner in bento box. In other cupcake liner, add ham and cheese. Pair with 2 crepe halves. During lunch, kids can assemble themselves!
Serve with blueberries, carrots and ranch.
Nutrition Information:
Yield: 2
Amount Per Serving:
Calories: 238
Total Fat: 10g
Cholesterol: 76mg
Sodium: 281mg
Carbohydrates: 29g
Fiber: 2.5g
Sugar: 14g
Protein: 10g