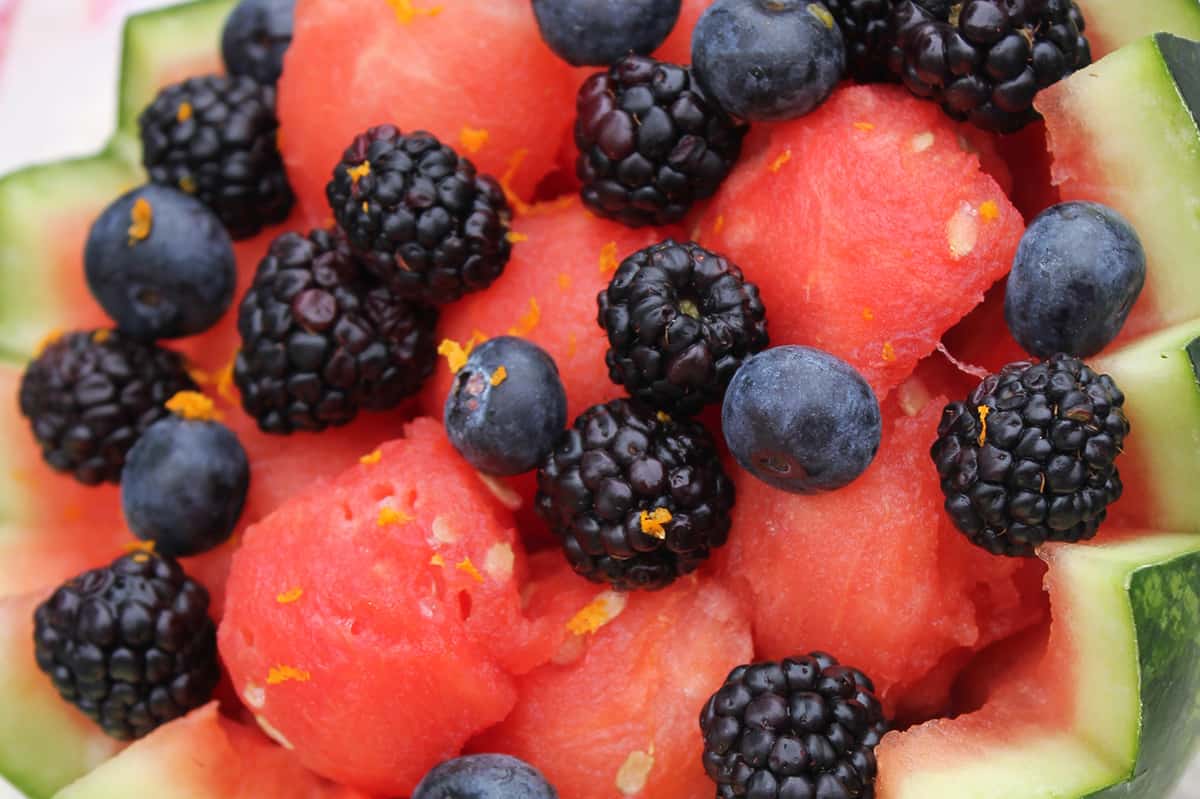 Fresh mint, citrus and honey add a refreshing coating to classic summer fruits. Swap out or add your favorite fruits for a personalized dish.
What makes summer fruit salad different from other fruit salads?
Our summer fruit salad pulls together the fruits that shout summer and are just perfect for your tastebuds. Although you can personalize it according to your taste, we recommend giving ours a try before customizing.
Let's take a peek at what is in it, shall we?
Watermelon: A favorite at summer time because of its sweetness and juiciness. Watermelons are low in calories and sugar, and full of vitamins, minerals, and antioxidants. It can keep you hydrated and improves heart health. 
Blackberries and Blueberries: These are well-known fruits in Europe and American countries. They typically grow in countries with cold climates. They are small and seedy, but sweet and tart. Why should we add berries to a summer fruit salad? Berries have powerful nutrition benefits to prevent diseases, and they are rich in iron and minerals. They are also low in calories and rich in fiber. 
Mint, honey, orange zest, and orange juice: Think of this as a salad dressing to your summer fruit salad. Honey is a natural sweetener, mint freshens it up, and orange juice brings even more vitamin C to the mix!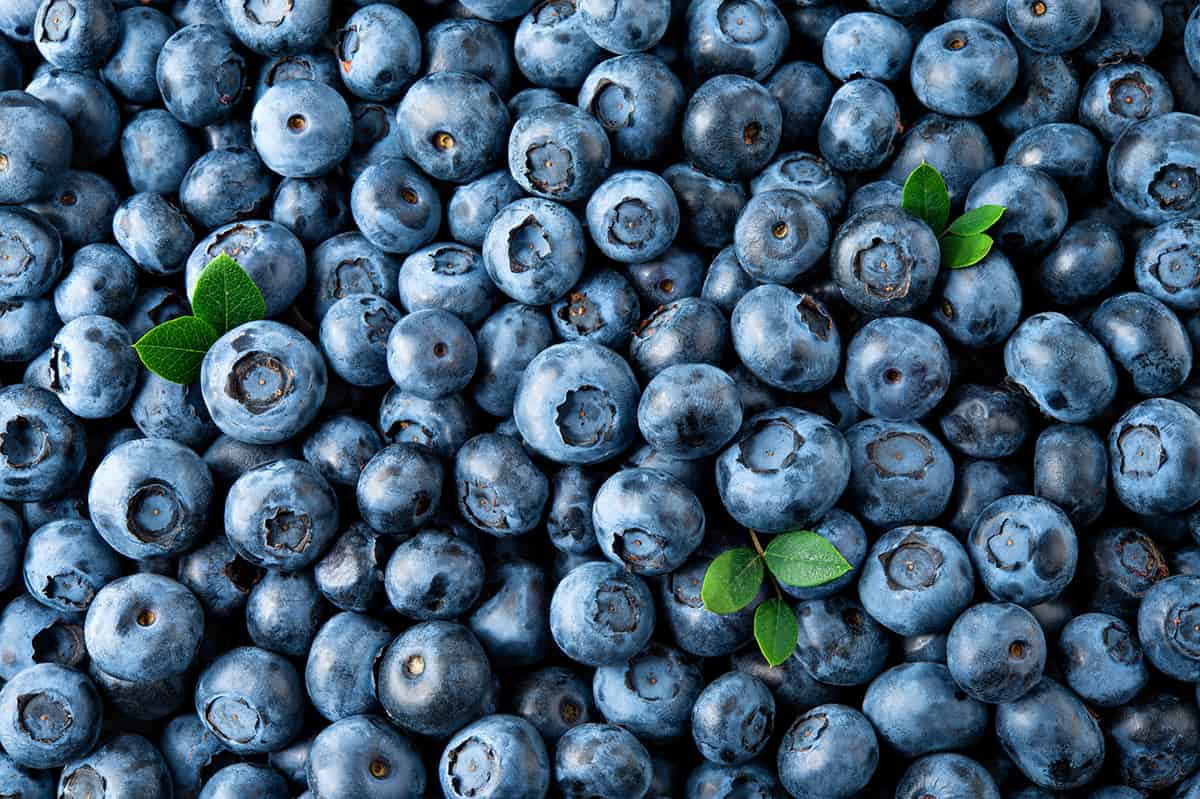 What other fruits good for making summer fruit salad?
Honestly, any fruit will do. Frozen fruits or even fresh fruits are perfect for a summer fruit salad. If you want to have it but you're tight on budget, you must try using cheaper fruits.
All fruits are good for making summer fruit salad. It is not just because they are all sweet and juicy, but also because of their nutritional value. Food that tastes good and is good for you? Win-win! It's always a good idea to consider the nutritional value of what we consume to ensure a healthy diet.
That said, additional fruits you could add are:
– Pineapples
– Mangos
– Apples
– Strawberries, and
– Bananas
All of these fruits are budget-friendly and perfect for a summer fruit salad.
Pineapples were grown typically in tropical countries such as the Philippines. They are the best source of vitamin C. It really adds sweet and sour flavor to your summer fruit salad. You can get it fresh, canned, or frozen.
Mangoes are fruits grown in mostly Asian countries. Like pineapples, they are rich in vitamin C. They are also a good source of magnesium and potassium which the body needs.
Apples not only add a pop of color, but they can also add sweet or tart flavor depending on the type you add. We recommend Granny Smith – just make sure you add some lemon to them to keep them from browning in your salad!
Strawberries are a great alternative if you want the tartness and nutrition of a berry, but aren't a fan of blueberries or blackberries. And, they are easy to find in most grocery stores in the summertime.
Bananas are cheap, healthy, easy to find year-round, and taste amazing. They add a lot of sweetness to your salad too. We just recommend waiting until you are about to serve your salad before adding sliced banana to it. No matter how you slice it, it always seems to start browning quickly.
What's your favorite fruit in a summer fruit salad? Leave us a comment!
Make sure to PIN IT!
Summer Fruit Salad
Fresh mint, citrus and honey add a refreshing coating to classic summer fruits. Swap out or add your favorite fruits for a personalized dish.
Ingredients
1/2 cup fresh mint chopped,
1/3 cup freshly squeezed orange juice
2 teaspoons orange zest
2 teaspoons honey
4 cups cubed watermelon
1 pint blackberries
1 pint blueberries
Instructions
Lightly whisk mint, orange juice, orange zest and honey in small bowl.

Place watermelon, blackberries and blueberries in large bowl. Drizzle with citrus mixture and mix well. Chill 15 minutes before serving.
Nutrition
Calories: 126kcalCarbohydrates: 31gProtein: 3gFat: 1gSaturated Fat: 0.1gPolyunsaturated Fat: 0.4gMonounsaturated Fat: 0.1gSodium: 4mgPotassium: 353mgFiber: 7gSugar: 21gVitamin A: 978IUVitamin C: 41mgCalcium: 47mgIron: 1mg
More recipes to try:
Rainbow Fruit Salad with Honey Citrus Dressing