Healthy Holiday Meal Planning Tips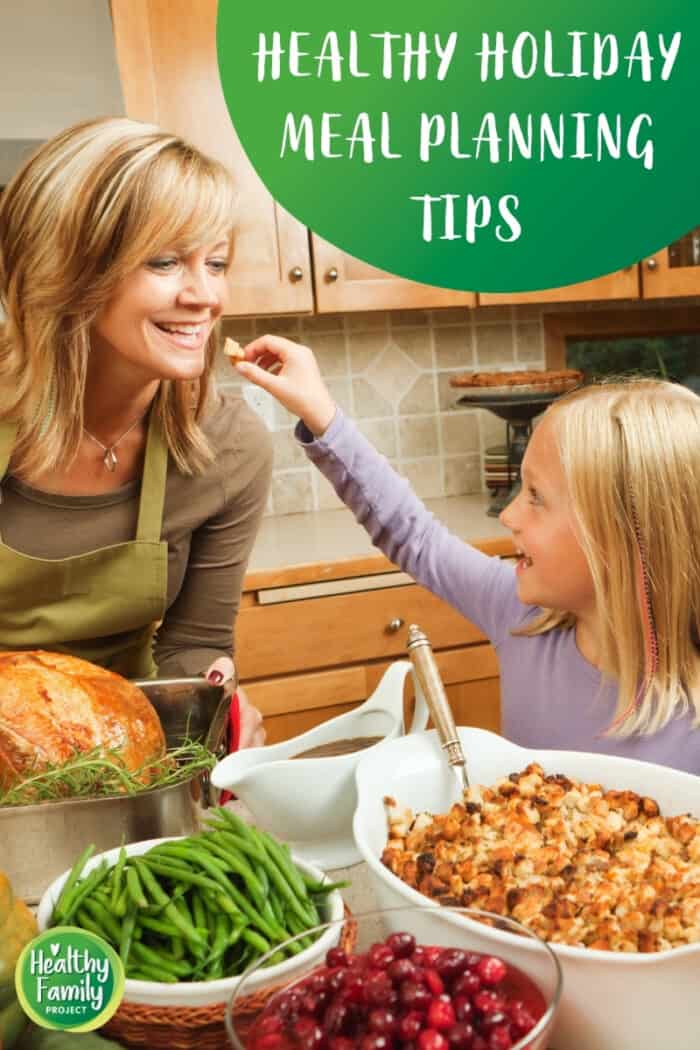 For many, it seems that every year is the same during the holidays. The hustle and bustle of extra activities and fun times with family and friends can mean that healthy eating habits take a back seat.
With a little meal planning and prep work ahead of time, the holidays can be a little less stressful (at least when it comes to food). Plus, you'll have more time to spend catching up with friends and family!
Here are some tips to keep the holidays fresh and healthy:
Make a plan
I know you may have heard it before, but really, making a plan is key to helping you stay on track with healthy meals for your family and not relying on convenience foods too often during the busy holiday season.
Each week, sit down with your calendar and a list of recipe ideas and plan your meals. Grocery shopping will be easier too as you'll already have you list ready to go!
If you're new to meal planning, check out these easy tips for beginners.
Stock your freezer
A month or two ahead of time, you can stock your freezer with healthy meals that you can pull out on busy nights, and just heat and serve.
By having meals prepared ahead of time, you're more likely to skip the drive-thru or take out, and in just about the same amount of time provide a healthy meal for your family. Add a side salad and you're good to go.
Don't forget to make up some appetizers and side dishes also. They'll be ready to pull out at a moment's notice when company drops in.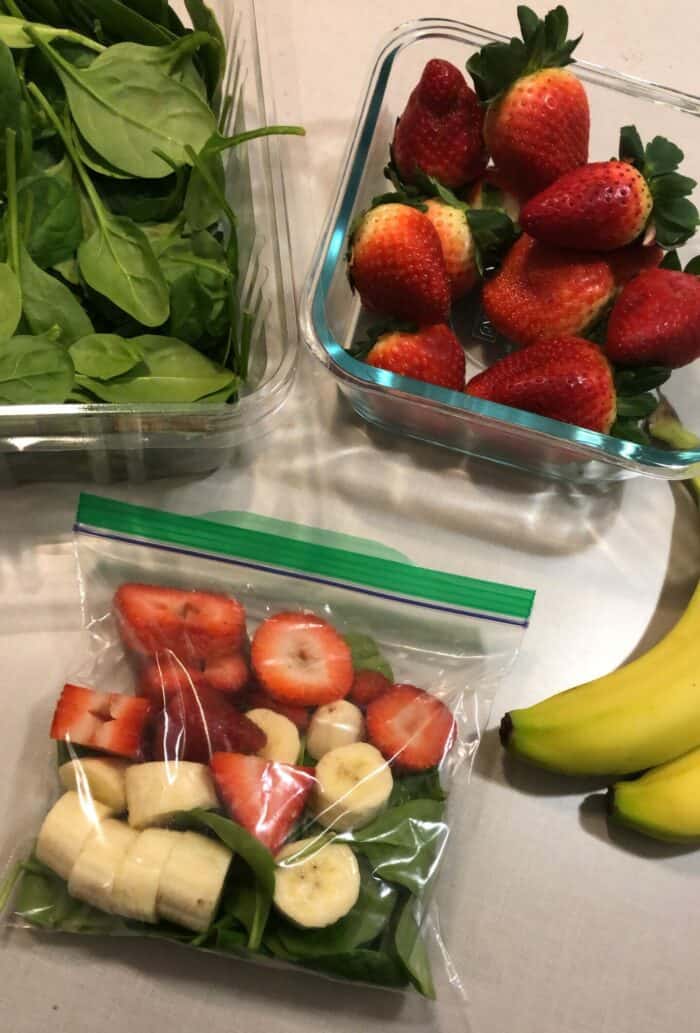 Don't forget about a healthy breakfast
Smoothie kits are a great way to have a quick and healthy meal-on-the-go, like this Blueberry Avocado Smoothie.
For a protein-packed fruit smoothie kit, just assemble cut up fruit that has been flash-frozen, about a half cup of plain or vanilla yogurt and a couple of tablespoons of honey. Put everything into a resealable zip-top bag, then seal and label.
When you're ready to prepare, put all contents of the bag in a blender, add a couple of cups of milk and blend. Quick and easy!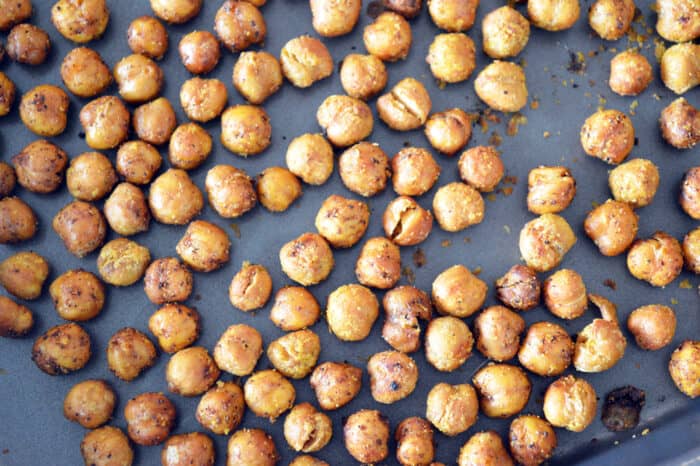 Keep healthy snacks on hand
When you keep healthy snacks like nuts, apples or carrot sticks and other favorites ready for snacking, it will be easier to keep the sweets from creeping in when hunger strikes.
I love roasted chickpeas and energy bites for a protein-packed snack.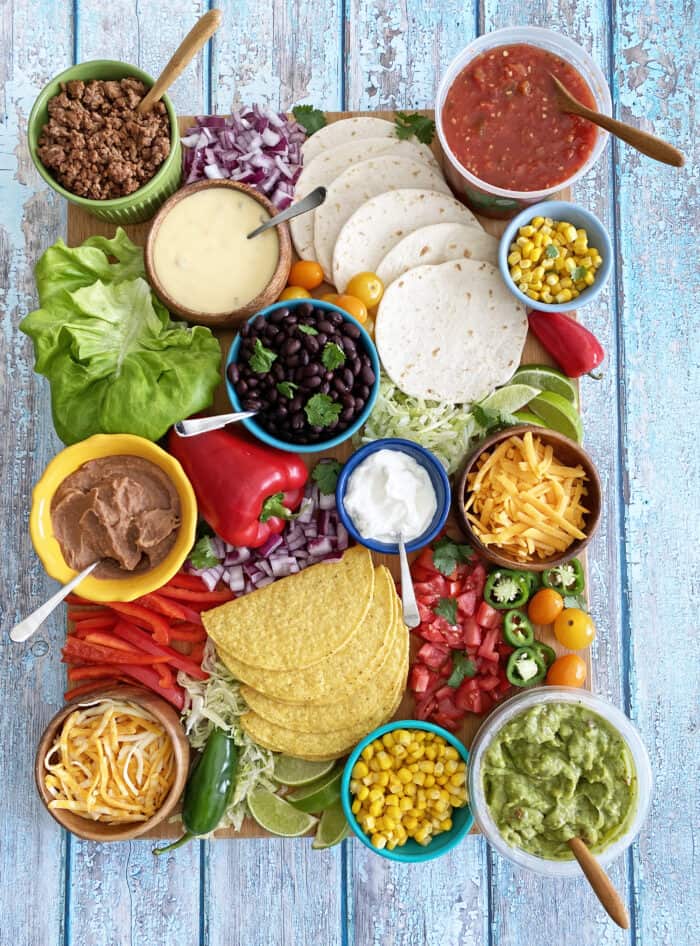 Make It Fun and Healthy!
A kebab station is a fun way for both kids and adults to assemble their own mix of fruits or vegetables. Have a variety of dips available to go with the kebabs. Try this Chocolatey Fruit Skewer for a yummy dessert!
Plan a healthy food "bar." You can set up a baked potato bar by pre-baking the potatoes (don't forget sweet potatoes) and offering a variety of toppings.
Consider a taco bar. The sky's the limit on what you serve, like sliced and diced vegetables, cooked beans and rice and a protein like meat, chicken or for a fun twist, add falafel for a Mediterranean theme.
Have your friends pitch in
Potluck parties are an easy way to entertain and take off some of the pressure for you to make everything yourself. When friends ask what they can bring, suggest healthy but delicious things like a fun salad or veggie tray with a unique dip.
Eat before you go
If you're headed to a holiday function, have a healthy bite to eat at home before you go. You'll be less likely to overindulge once you're there.
Give healthy homemade treats as holiday gifts
A fruit basket is always welcome, but don't forget you can make your own homemade food gifts, like homemade soup mixes, delicious salsa like the Peach Tomato Salsa, or another goodie that you canned from the garden over the summer.
With a little upfront planning, the holidays can be less stressful and healthier so that you can enjoy those special times with family and friends all the more. Download your free copy of Festive Flavors: 12 Fresh Takes on Holiday Favorites for healthy makeovers of classic dishes!