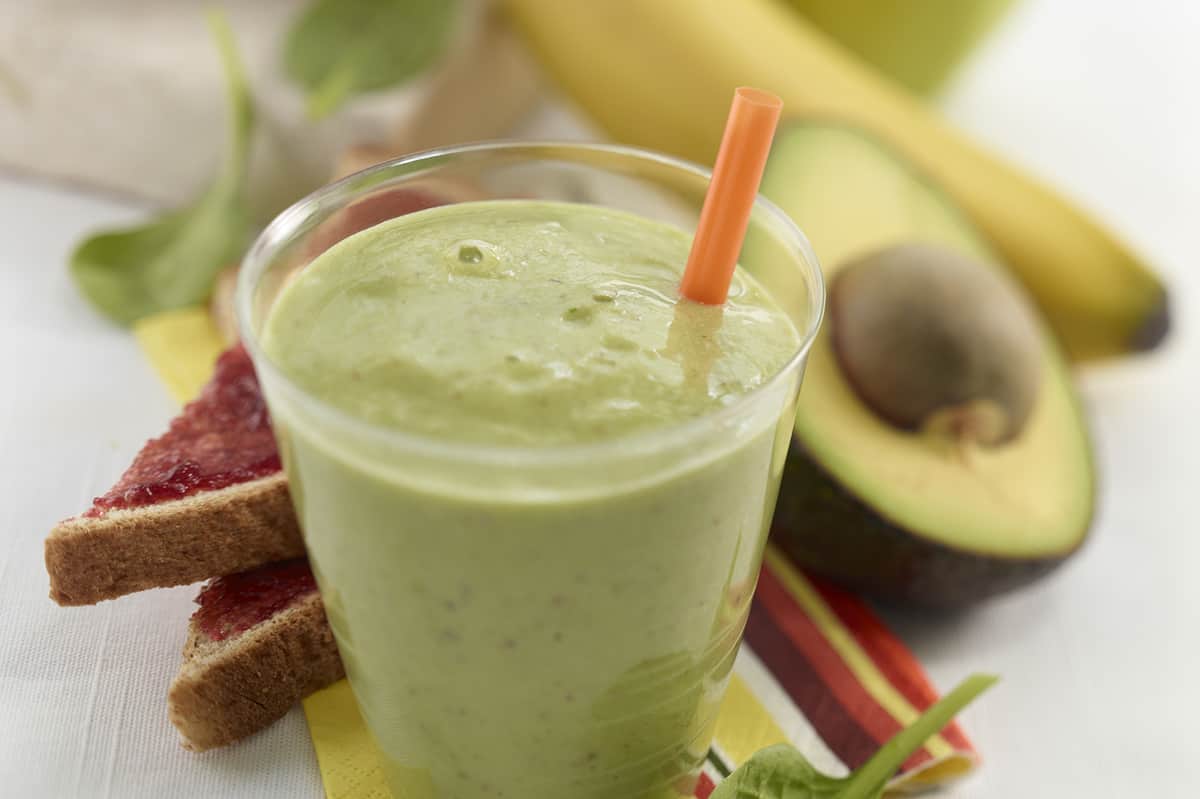 Green smoothies have been all the rage in recent years, and with good cause – they're a great way to sneak in extra nutrients from healthy greens such as spinach. In this recipe, kids won't be able to taste the spinach, but will be getting an extra boost of healthy.
Not only are green smoothies a great way to sneak in some extra veggies into your diet, they're easy to make, and you can add whatever fruits and vegetables you like. I always start my day with a green smoothie. I usually add spinach, kale, cucumber, and celery to my blender, along with some water and ice. Then I add a banana or an apple for sweetness and blend it all up.
You can really add any combination of fruits and vegetables to your green smoothie. Just make sure to add enough liquid so that it blends smoothly. I like to experiment with different ingredients to see what flavors I can create.
So if you're looking for an easy way to get more veggies into your diet, mix up a green smoothie the next time you're feeling hungry.
Why I Love Avocado in My Super Green Smoothie
Mornings are hectic, we know. You're trying to get the kids fed and out the door for school, and you barely have time to think, let alone make a healthy breakfast. But here's the thing: starting your day with a nutrient-rich smoothie sets the tone for healthy eating all day long. And this super green smoothie made with avocado is the perfect way to do just that.
Avocado is one of our favorite ingredients in a green smoothie. Not only does it add a creamy texture and delicious flavor, but it's also packed with nutrients like fiber, vitamins C and E, and heart-healthy fats. Fiber helps keep you feeling full and satisfied, while the vitamins work together to support your immune system. And those healthy fats? They help your body absorb all of the other nutrients in the smoothie so you can maximize its benefits.
Why Add FlaxSeed?
When it comes to green smoothies, there are a lot of ingredients that you can add to boost the nutritional value. One ingredient that you may not have thought of adding is flaxseed. Here are two reasons why you should add flaxseed to your next green smoothie.
Flaxseed is a good source of fiber. This means that it can help to keep you regular and may even help to lower cholesterol levels. Fiber is also beneficial for promoting gut health.
Flaxseed is also a good source of omega-3 fatty acids. These are the same healthy fats found in fish oil, and they have numerous health benefits including reducing inflammation and improving heart health. Adding flaxseed to your green smoothie will give you an extra boost of these healthy fats.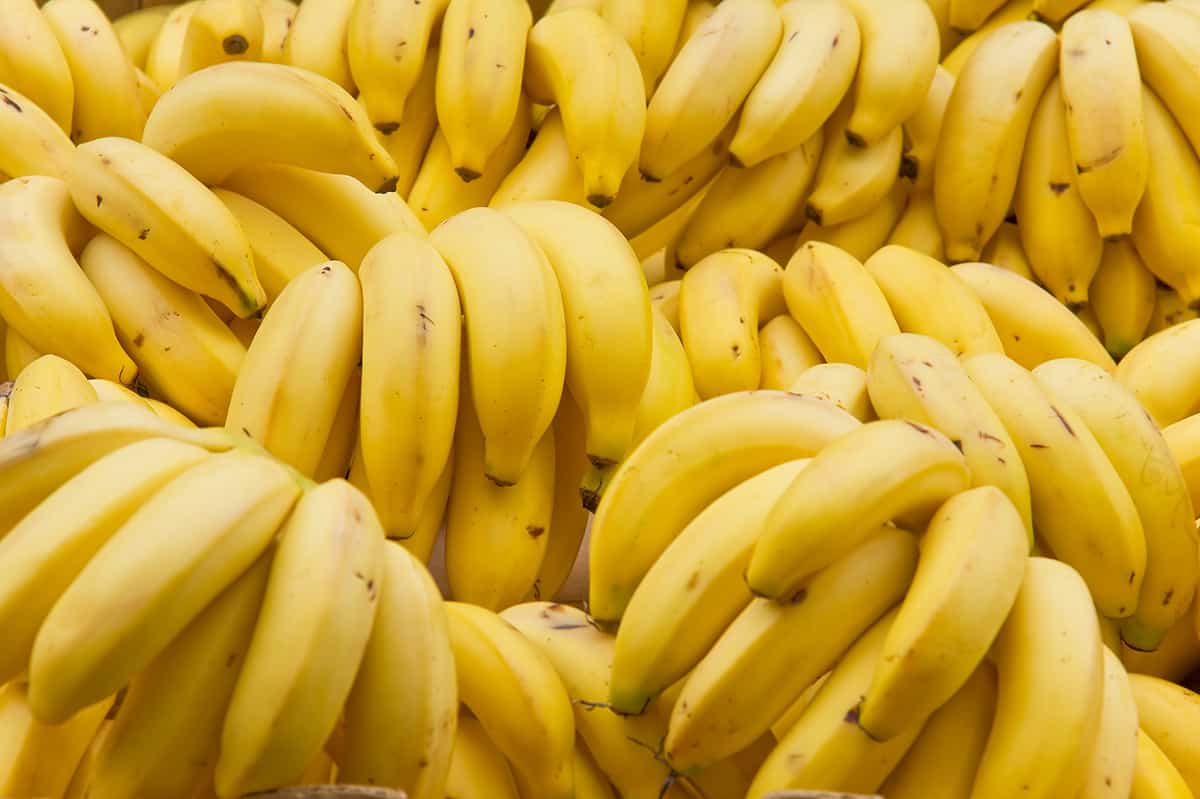 Bananas Are a MUST in This Super Green Smoothie
Bananas are often called "nature's candy" because of their sweetness and easy-to-eat design. But they're also nutritional powerhouses, packing a serious punch of vitamins, minerals, and fiber. That's why bananas are a must in this super green smoothie.
This nutrient-rich smoothie gets its vibrant color from leafy greens like spinach. The banana adds natural sweetness and creaminess, making it a perfect base for the other ingredients. And since it's packed with nutrients, you can feel good about adding it to this healthy drink.
How Long Will My Super Green Smoothie Last in the Fridge?
Is there anything better than a cold, refreshing super green smoothie on a hot summer day? If you're like me, you probably make a big batch of your favorite green smoothie recipe and drink it throughout the week. But how long does a green smoothie last in the fridge?
Here's what you need to know: a green smoothie made with fresh, raw ingredients will last about 2-3 days in the fridge.
One thing you can do if you want to have it last longer is freeze it. As soon as you blend it up, pour it into ice cube trays and then keep the frozen super green smoothie cubes in a bag. Then, when you want a smoothie, just blend the cubes up and voila! You've got another smoothie.
Whether you're whipping up a quick breakfast or afternoon snack, a frozen smoothie is always a good idea. But how long do they last in the freezer? We've got the answer.
A frozen smoothie will last in the freezer for about 2-3 months. After that, it starts to lose its flavor and nutrients. So, if you want to make sure your smoothie is as nutritious and delicious as possible, make sure to consume it within that time frame.
Of course, there are always ways to make your smoothie last longer. For example, you can add a little bit of lemon juice to help preserve the color and flavor. Or, you can place your smoothie in an airtight container before freezing it. This will help prevent freezer burn and keep all those yummy flavors locked in.
Click here for more delicious, healthy smoothie ideas!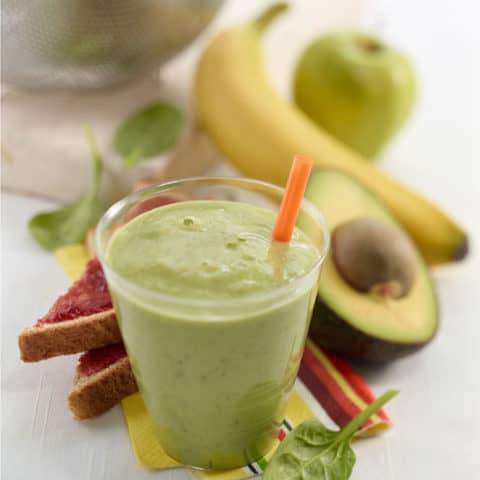 Super Green Smoothie
Ingredients
2 cups 1% milk
1 banana
1/2 avocado
1 cup spinach gently packed
1 Granny Smith apple chopped
3 tablespoons ground flax seed
2 tablespoons honey
Instructions
Blend milk, banana, avocado, spinach, apple, flax seed and honey in blender until smooth.
Nutrition
Calories: 203kcalCarbohydrates: 32gProtein: 6gFat: 7gSaturated Fat: 1gPolyunsaturated Fat: 2gMonounsaturated Fat: 3gCholesterol: 6mgSodium: 56mgPotassium: 554mgFiber: 5gSugar: 23gVitamin A: 1015IUVitamin C: 9mgCalcium: 177mgIron: 1mg