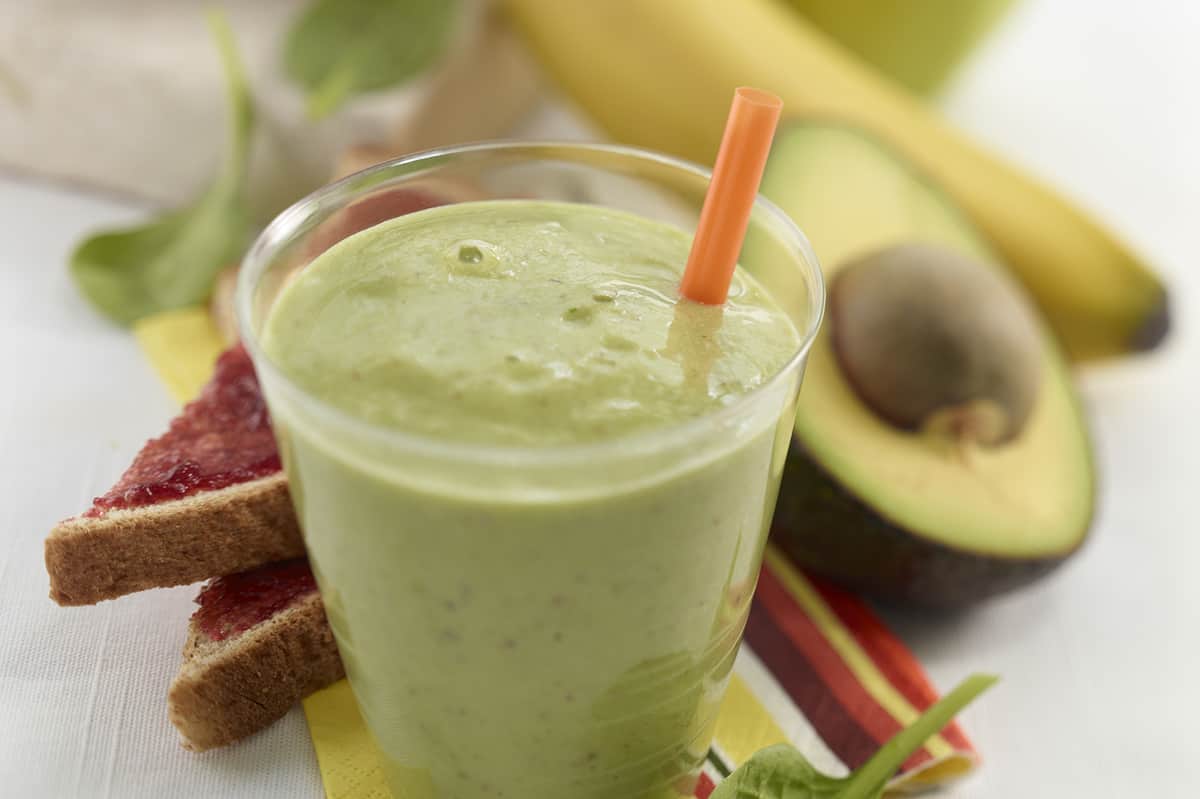 Green smoothies have been all the rage in recent years, and with good cause – they're a great way to sneak in extra nutrients from healthy greens such as spinach. In this recipe, kids won't be able to taste the spinach, but will be getting an extra boost of healthy.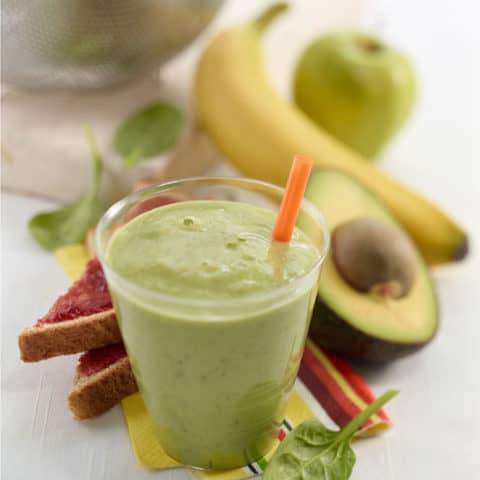 Super Green Smoothie
Ingredients
2 cups 1% milk
1 banana
1/2 avocado
1 cup spinach gently packed
1 Granny Smith apple chopped
3 tablespoons ground flax seed
2 tablespoons honey
Instructions
Blend milk, banana, avocado, spinach, apple, flax seed and honey in blender until smooth.
Nutrition
Calories: 415kcalCarbohydrates: 59.57gProtein: 12.83gFat: 14.85gCholesterol: 4mgSodium: 226mgFiber: 7.11g