Distance Learning Tips For Families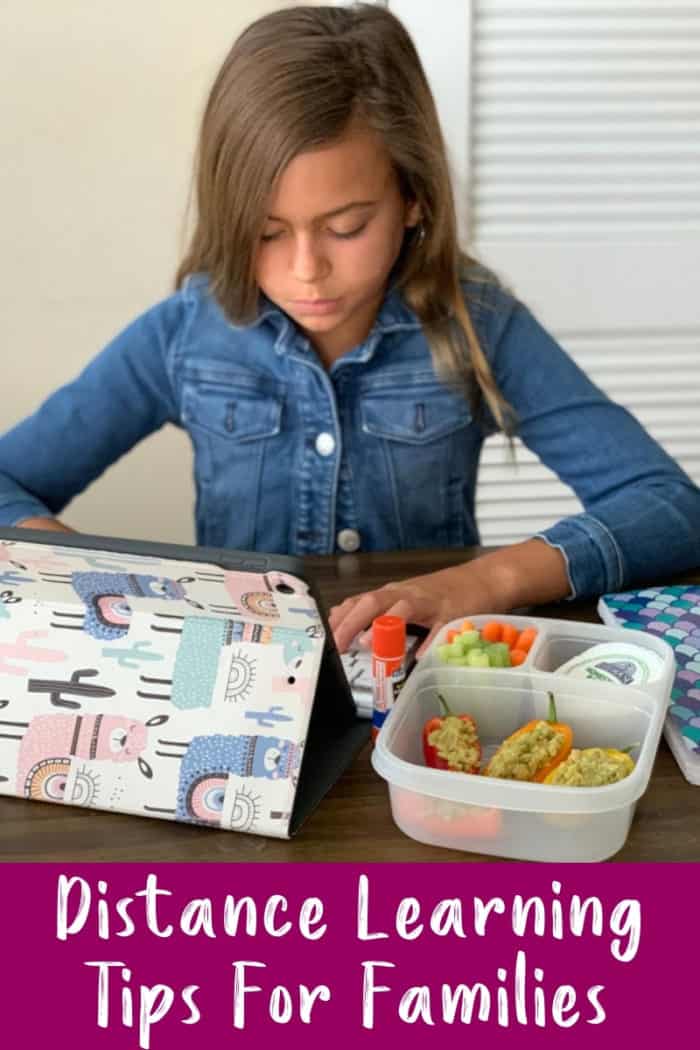 Many kids will be learning virtually this school year. Here are some distance learning tips to keep learning at home as stress-free as possible.
A new school year is starting and what is usually excitement and a little bit of nerves has been replaced with anxiety over what to expect. Parents are having to make tough decisions over sending their kids back to school full time or opting for virtual learning.
As fellow parents, we know there is no easy decision and we're here to support you no matter what your family decides for the new school year. This is a judgment-free zone and we're here to help!
After tackling 2 months of distance learning in the spring, our team of moms has rounded up a list of tips for tackling virtual learning and turning your home into a part-time school where your kids can feel comfortable and perform at their best.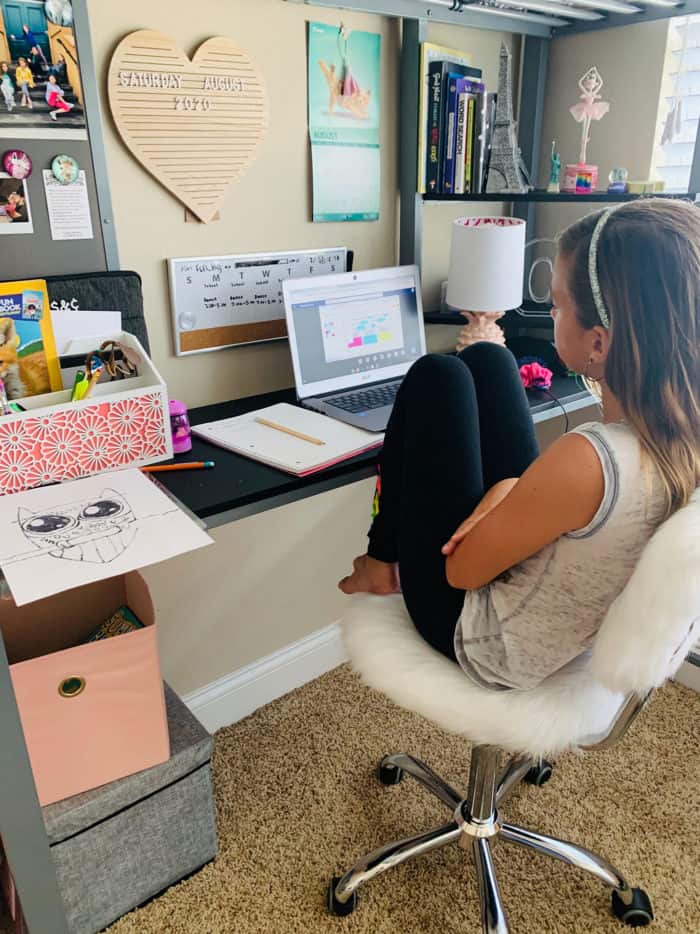 Create a designated school space
Kids are used to their classrooms and desks. When they walk in through that door, they know school mode has started. But at home, those lines are easily blurred and it can be difficult for kids to get into the groove knowing there are potential distractions everywhere.
Whether it's an entire room or a desk in a quiet corner of your home, choose a space that can temporarily be used as their "classroom." Kids strive off of routines so consistency is key!
Choose somewhere quiet and free of distractions.
Spruce up the space with school supplies, books, posters, and any fun decorative items that your kiddos like.
Consider investing in blue light glasses. They filter out the blue light from screens and can help to reduce eye strain and headaches  
If you want to reduce clutter, keep a bin nearby so kids can easily set out all of their supplies and put them away at the end of the school day
Stick to a schedule
While you won't be running out the door to get your little one to the bus stop on time, you will still need to be mindful of start times for Zoom calls and class time. Set a schedule that allows your kids time to get ready, eat breakfast, and head over to their "school space" at the same time every day.
Get to know the online platforms
A common struggle our team of moms dealt with during the spring was IT issues. While those might be unavoidable, it will help to get acquainted with the platform your child will be using for school and figure out where assignments are turned in, where grades are recorded, and how to contact their teachers.
Encourage your kids to use an agenda or online calendar to stay organized
Depending on the platform and school day structure your school chooses, there will probably be less face time with the teacher who often reminds them of deadlines and due dates. Getting used to an agenda will keep your kids organized and on track with their assignments.
Set boundaries with your kids
If you're working at home, they will inevitably want to get up and come to you for any hiccup. During the spring semester, I established an hour block in the afternoon where my girls could come to me with any questions and we made it a point to talk through upcoming assignments and tests.
Pack lunchboxes!
Lunch is an important part of the day whether your kids are at home or at school. Make a habit of packing bento boxes the night before or packing ahead for the week.
We've got you covered 70+ healthy lunchbox ideas including vegetarian, non-sandwich, make-ahead, and nut-free options. We also rounded up some of our favorite at-home lunches for kids.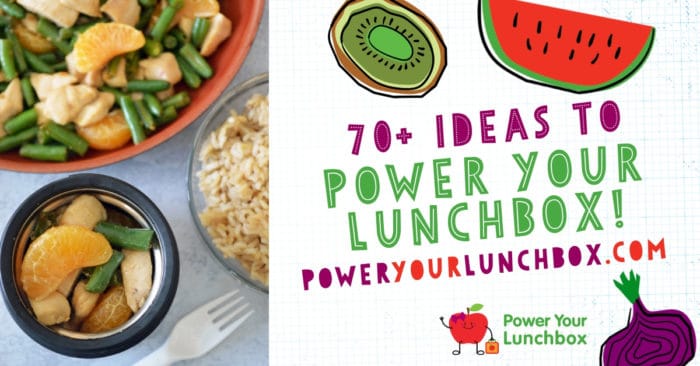 Keep easy snacks on hand as well! Check out some of our faves:
Give yourself grace!
We're living in unprecedented times and you are not alone if you're feeling anxious and stressed over all the uncertainties heading back to school. There will be a learning curve and adjustments to be made, but take it day by day and remember that we are all in the same boat.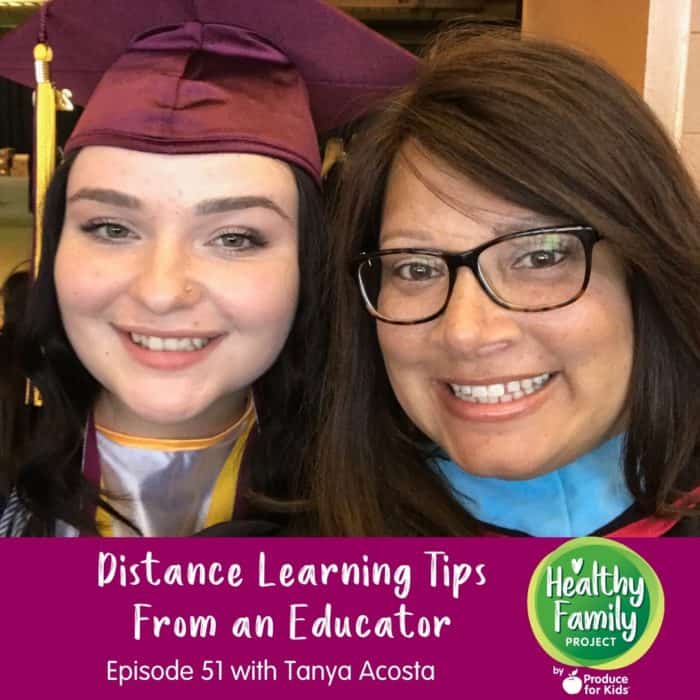 For more tips, check out Episode 51 of the Healthy Family Project podcast. In this episode, I sat down with my good friend and long-time educator, Tanya Acosta, to get her top tips for distance learning success. Listen here or download the episode on Apple Podcasts, Google Podcasts, or your favorite podcasting site.
We hope these tips help your family kick off the school year on a positive note! If you have any questions or want to share any distance learning tips that you've found to be helpful, please comment below.