21 Healthy Slow Cooker Recipes for Fall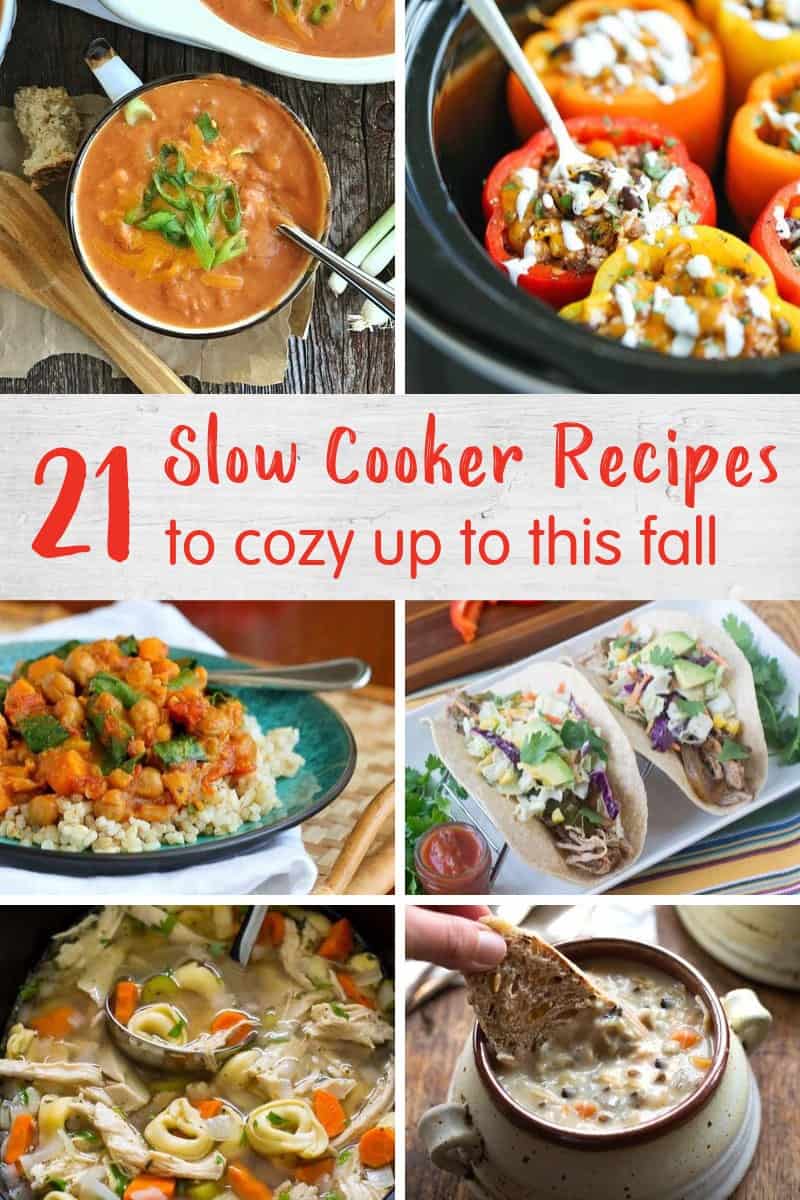 Looking for comforting, slow cooker recipes to make for your family? We've got you covered with our favorites, from soups and chilis to lasagna and oatmeal.
Happy Fall, Y'all!
I think every first day of fall post starts that way. Today, does mark the first day of a new season, and we're looking forward to cooler weather and changing leaves (okay, we won't be cooling off any time soon in Florida and our leaves don't really change that much, but a girl can dream).
We're crushing on all the fall flavors too. At our recipe shoot last week, we were in pumpkin and butternut squash heaven. Bring on the apples, pears, squash, etc. We're ready for those new flavors!
This time of year, we also find ourselves pulling out the slow cookers. I woke up this weekend to a beautiful 75F (which quickly climbed to 90F) but was inspired to make a batch of slow cooker chili anyway. 
If you're looking for comforting slow cooker recipes to make for your family this fall, get ready to get cozy with one of these slow cooker recipes!
Healthy Slow Cooker Recipes