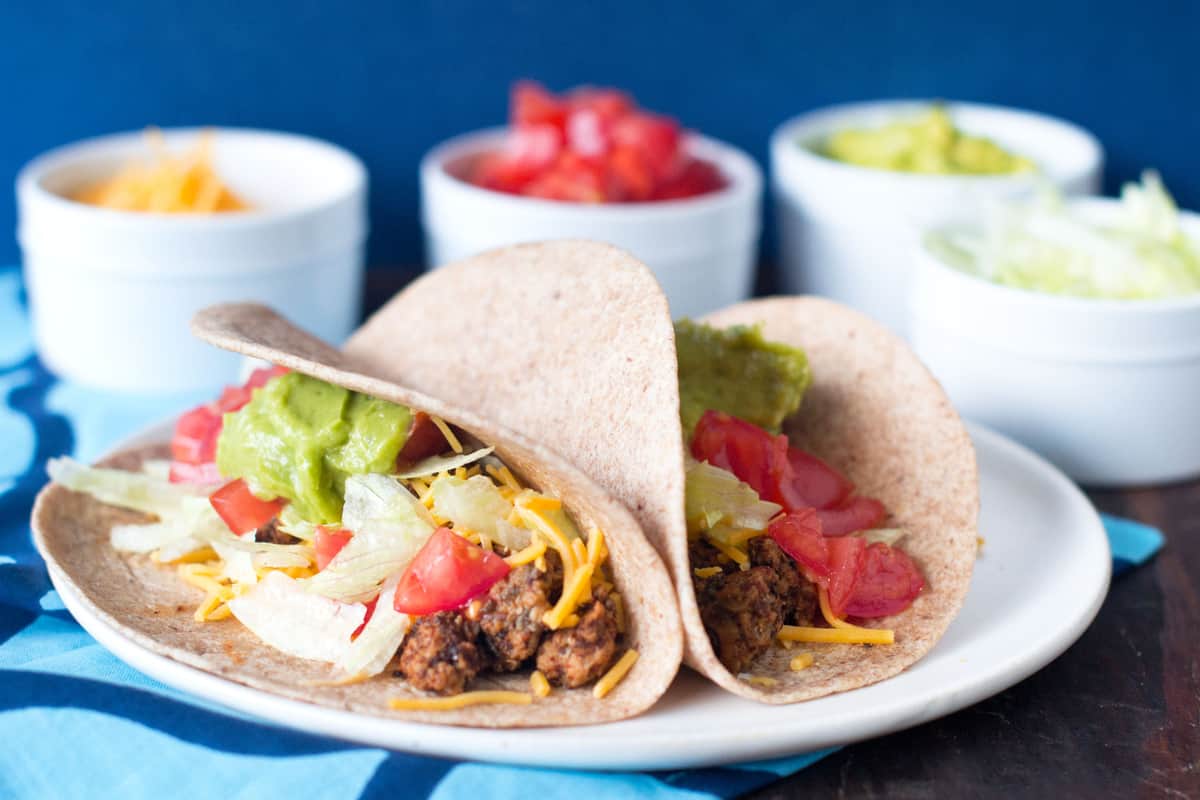 We love blending veggies into recipes, adding nutrition and an extra serving of veggies where we can. Kids will have no idea that mushrooms are the secret ingredient in these tacos, giving them a healthy dose of calcium and Vitamin D. Top tacos with your favorite toppings like lettuce, tomatoes, cheese and salsa!
If you're looking for ways to incorporate more vegetables into your diet, our turkey, and mushroom tacos are a great option. Ground turkey is a great source of protein, while mushrooms and guacamole provide fiber and fat. Plus, they're full of tasty flavors.
Ground turkey is a Good Source of Healthier Protein
Ground turkey is an excellent source of protein for turkey and mushroom tacos, and it has low fat and calories. A serving of ground turkey provides 19 grams of protein. It also contains fewer calories than other ground meats, such as beef or chicken. Ground turkey is also a great option for people on a budget. In addition to being low in cholesterol, turkey tacos are also inexpensive and can be made quickly.
Turkey is low in fat and contains less saturated fat and cholesterol than ground beef. It also has more lean protein than beef, which makes it a healthier choice. It is also available in a variety of fats, so you can customize your tacos to suit your tastes.
Mushrooms are a Good Source of Minerals and Nutrients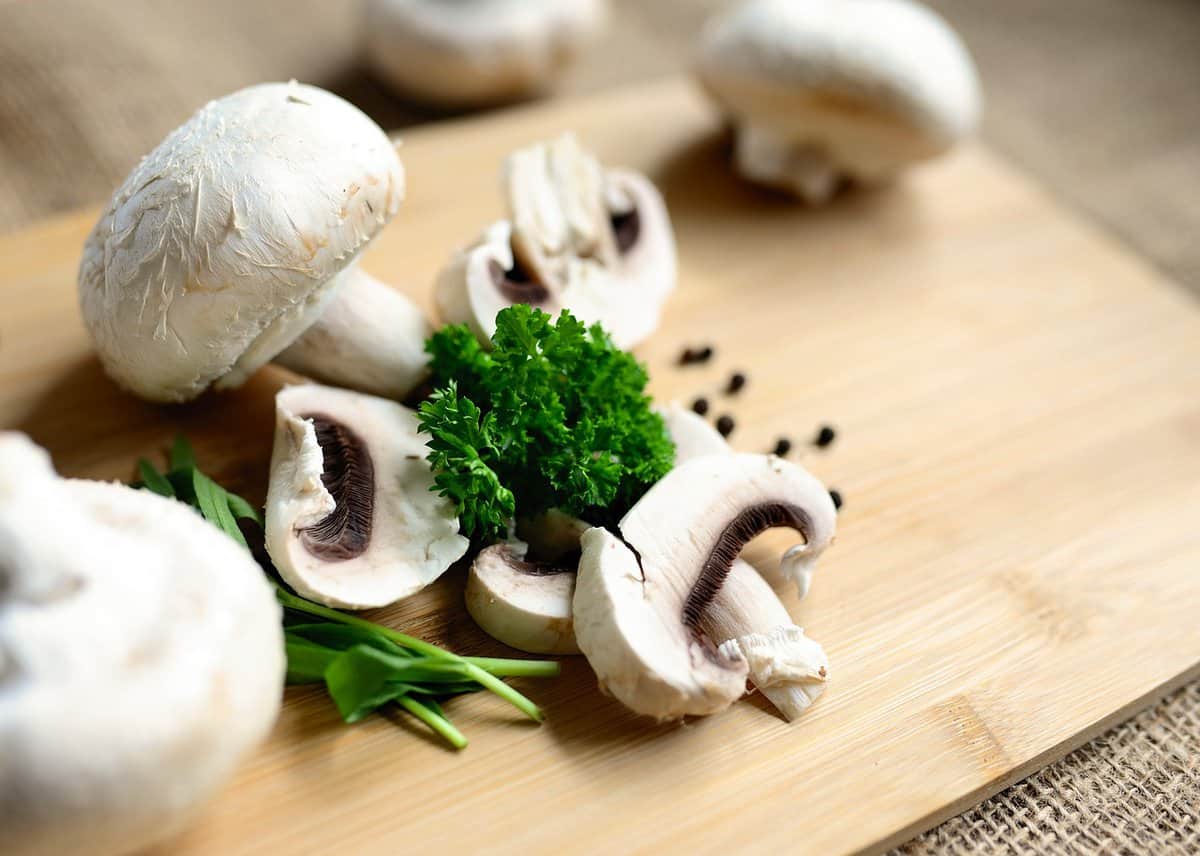 Mushrooms have several health benefits and can be included in many different recipes. They are not the best source of fiber, but they do contain a variety of vitamins and minerals such as potassium and zinc, and antioxidants. Believe it or not, mushrooms have a little protein content too.
Guacamole is the Best Topping for Turkey & Mushroom Tacos
Guacamole is a good source of healthy fat! And, it tastes amazing! There's nothing quite like a heaping scoop of guacamole on your tacos. The creamy, savory goodness is the perfect complement to the spicy, crunchy taco filling. And let's be honest, what's not to love about avocado?
But beyond its delicious taste, guacamole has a few other things going for it. For one, it's packed with nutrients including vitamins C, E, and K, as well as fiber and potassium. They've also been shown to have heart-healthy benefits.
A common question asked by many people is how to store guacamole for future use. One of the best ways to keep guacamole fresh and delicious is to store it in the refrigerator. There are many ways to do this, but the easiest way is to cover it with plastic wrap with the wrap directly on the green good stuff so no air gets in. You can also cover it with water to prevent air from getting in, but removing the water the next time you're ready to eat it can be tricky. Once it is mashed, it will keep in the fridge for about two to three days if you put the plastic wrap directly on the guacamole, but it is still best to eat it fresh.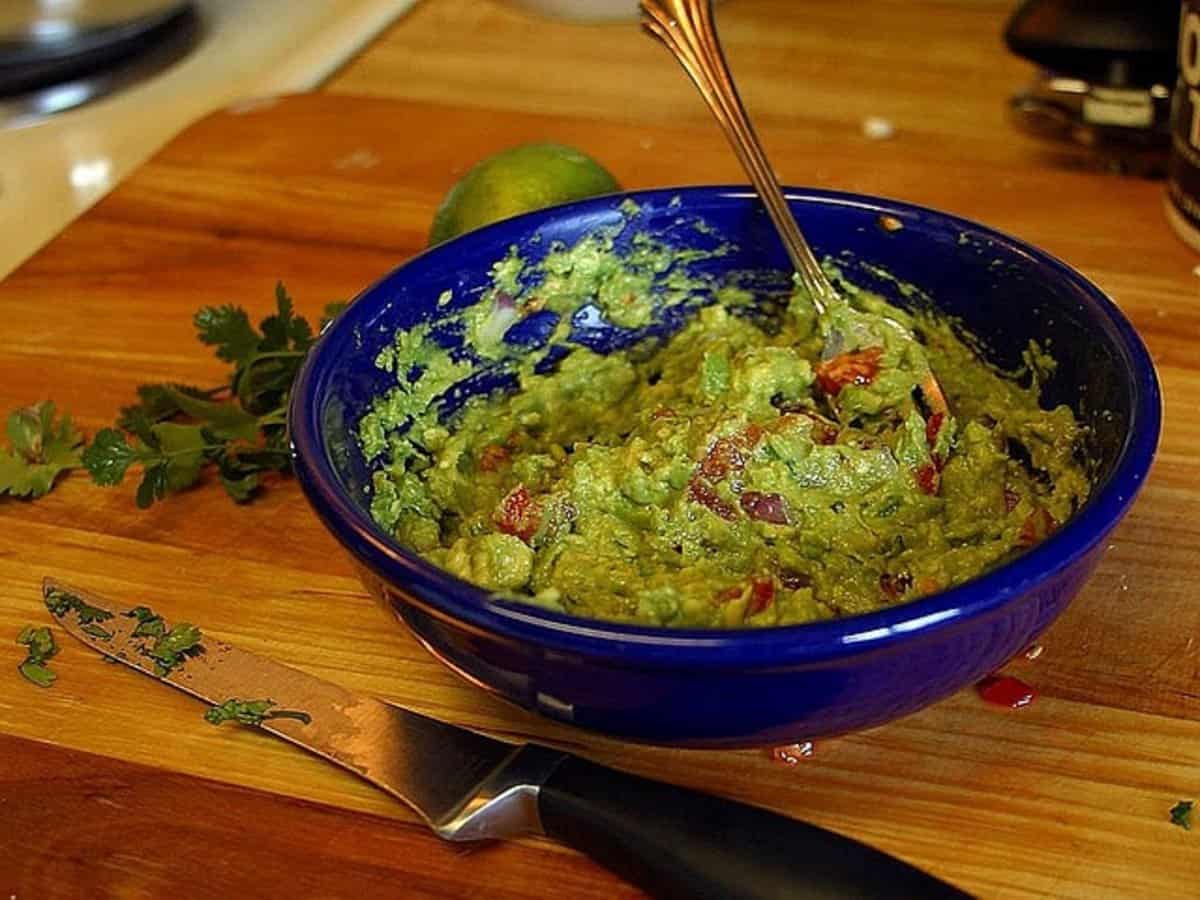 Avocados contain a lot of calories, so use the mixed dip sparingly. Also, some varieties of guacamole may have other ingredients, such as sour cream or even mayonnaise. This can up the calorie content, so keep that in mind when indulging in it.
These Turkey & Mushroom Tacos Are a Great Way to Eat Your Veggies
Tacos are a popular Mexican meal that can be made in various ways, containing a variety of ingredients. Depending on the filling and toppings, tacos can be very nutritious. Moreover, tacos are affordable and very easy to prepare. You can add a variety of vegetables to make it more nutritious. You can also add salsa, sliced avocado, diced tomatoes, or lettuce to the top.
The filling of tacos can vary greatly. Our tacos are high in protein and lower in calories than their ground beef counterparts. And, because we added mushrooms, it stretches the meat further without heavily increasing the cost or calorie count. The best part is, tacos are usually very easy to make too. Enjoy these for your next meal!
Turkey & Mushroom Tacos
Ingredients
1 tablespoon chili powder
1 tablespoon Italian seasoning
1 1/2 teaspoon cumin
1/2 teaspoon salt
1/4 teaspoon pepper
1 tablespoon olive oil
8 ounces finely chopped mushrooms
1 pound lean ground turkey
12 whole-wheat tortillas warmed
Instructions
Combine chili powder, Italian seasoning, cumin, salt and pepper in small bowl. Set aside.

Heat oil in large skillet over medium heat. Add mushrooms and cook 5 minutes, or until brown. Add turkey and cook 5-7 minutes, or until cooked thoroughly. Add seasoning and 3 Tbsp. water pan. Cook 2-3 minutes.

Top tortillas with turkey and with your favorite taco toppings.
Nutrition
Calories: 388kcalCarbohydrates: 48gProtein: 28gFat: 10gSaturated Fat: 3gPolyunsaturated Fat: 1gMonounsaturated Fat: 2gTrans Fat: 0.01gCholesterol: 42mgSodium: 829mgPotassium: 390mgFiber: 7gSugar: 5gVitamin A: 435IUVitamin C: 1mgCalcium: 190mgIron: 4mg