Sesame Chicken & Broccoli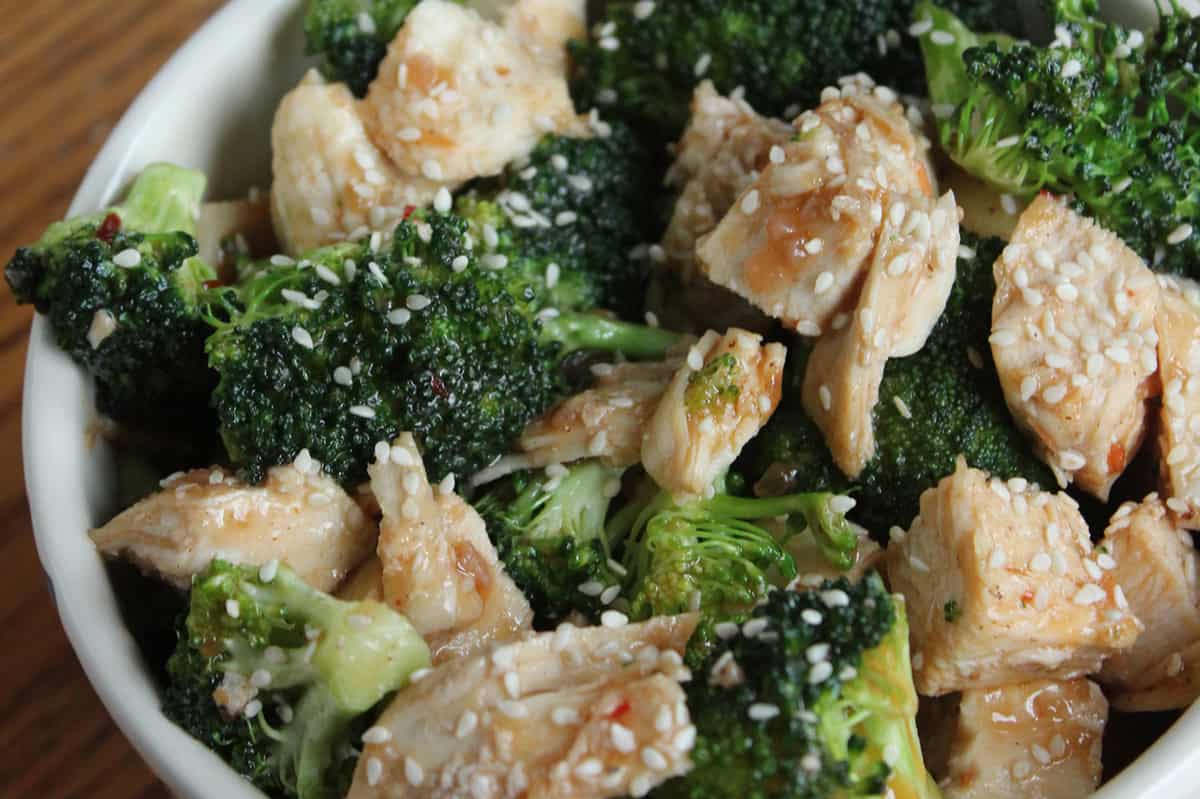 This sesame chicken recipe is a great way to use leftover chicken and veggies. Whip this up for a quick and healthy lunch or an easy dinner for busy nights.
Nutrition Tip: To support the health and production of red blood cells, certain components such as protein, folate, iron, and vitamin B12 are essential. Luckily, chicken is rich in all of these!
Sometimes we just need a quick meal in the evenings, but we don't want to order takeout. Here is an easy recipe that can be made in 15 minutes or less.
Cooking with Leftovers Means Dinner's Done FAST
Cooking with leftovers is a great way to get a meal on the table fast. Here are some tips on how to do it:
1. First, figure out what you have in your fridge. Take inventory of all the leftover meats, veggies, and sauces you have.
2. Next, come up with a plan. What can you make with the ingredients you have? A stir-fry? A soup? A pasta dish?
3. Once you have a plan, get cooking! Don't be afraid to get creative – after all, this is a great way to use up those leftovers.
4. And finally, enjoy your delicious meal!
That's precisely how this recipe came to be – we had leftover chicken and broccoli!
Dinner doesn't have to be complicated. You can make a simple, delicious meal with just a few ingredients and a little bit of time. Here are some tips to help you get started.
Start with a protein: chicken, fish, tofu, or legumes are all great options. For our sesame chicken and broccoli, we used chicken breast.
Then, add some vegetables: roasted broccoli or Brussels sprouts, sautéed greens, or roasted sweet potatoes are all delicious choices. We opted for broccoli because it's what we had on hand.
Finally, don't forget the carbs: quinoa or rice, pasta, or even bread can round out your meal and make it more filling. Though we didn't need a carb, we could have easily plated this with a serving of brown rice for a delicious meal that would have gone even further.
With just a few simple ingredients and a little bit of time, you can make a delicious and nutritious meal that will leave you feeling satisfied. Anytime you're feeling overwhelmed by dinner decisions, take a deep breath and remember that it doesn't have to be complicated.
For those nights when you just need a quick and easy meal, many of our recipes will come in handy. With minimal effort and only a few ingredients, you can have dinner on the table in no time. So next time you're tempted to order takeout, try one of our recipes HERE instead.
Sesame Chicken & Broccoli
Ingredients
2 cups broccoli florets
1 tablespoon olive oil
1 cooked chopped chicken breast
2 tablespoons sesame ginger dressing
1 tablespoon sesame seeds
Instructions
Heat oil in large skillet over medium heat. Add broccoli and cook for 10 minutes, or until tender. Add chicken and heat until warmed through. Add dressing and sesame seeds and stir to combine.
Nutrition
Calories: 631kcalCarbohydrates: 17gProtein: 56gFat: 39gSaturated Fat: 6gPolyunsaturated Fat: 12gMonounsaturated Fat: 17gTrans Fat: 0.03gCholesterol: 145mgSodium: 643mgPotassium: 1499mgFiber: 6gSugar: 6gVitamin A: 1214IUVitamin C: 165mgCalcium: 181mgIron: 4mg