Sesame Chicken & Broccoli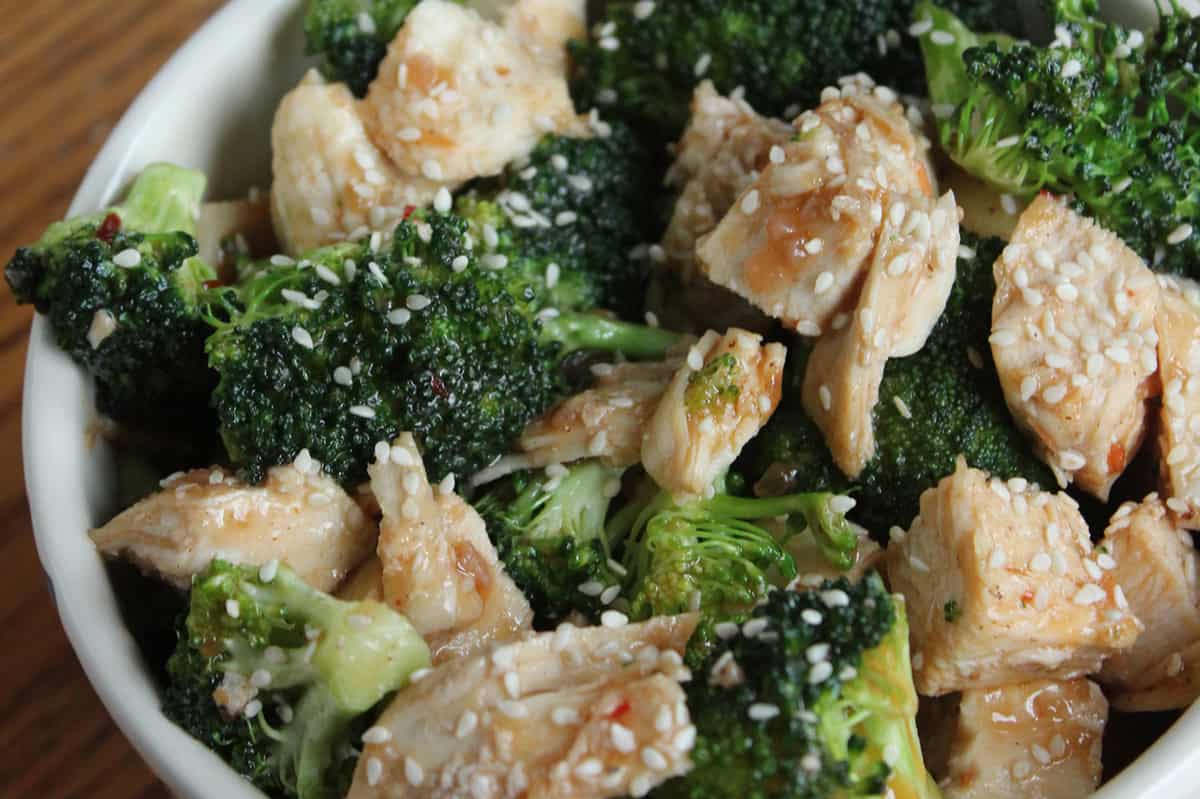 This sesame chicken recipe is a great way to use leftover chicken and veggies. Whip this up for a quick and healthy lunch or an easy dinner for busy nights.
Nutrition Tip: To support the health and production of red blood cells, certain components such as protein, folate, iron, and vitamin B12 are essential. Luckily, chicken is rich in all of these!
Sesame Chicken & Broccoli
Ingredients
2 cups broccoli florets
1 tablespoon olive oil
1 cooked chopped chicken breast
2 tablespoons sesame ginger dressing
1 tablespoon sesame seeds
Instructions
Heat oil in large skillet over medium heat. Add broccoli and cook for 10 minutes, or until tender. Add chicken and heat until warmed through. Add dressing and sesame seeds and stir to combine.