This healthier, homemade version of frozen fish sticks is a kid-friendly favorite. Perfect for batch cooking too!
Have you ever had a store-bought fish stick? If you have, then you know that they can be hit or miss. They're often dry, bland, and not very satisfying. But the good news is that it's easy to make your own fish sticks at home, and they can be just as good as the ones you find in the store—if not better!
Why You Should Make The Fantastic Fish Sticks At Home
If you're looking for a fun and easy way to get your kids to eat fish, look no further than homemade fish sticks. Not only are they a healthier option than the frozen kind you find at the grocery store, but they're also super easy to make. Here's why you should give them a try: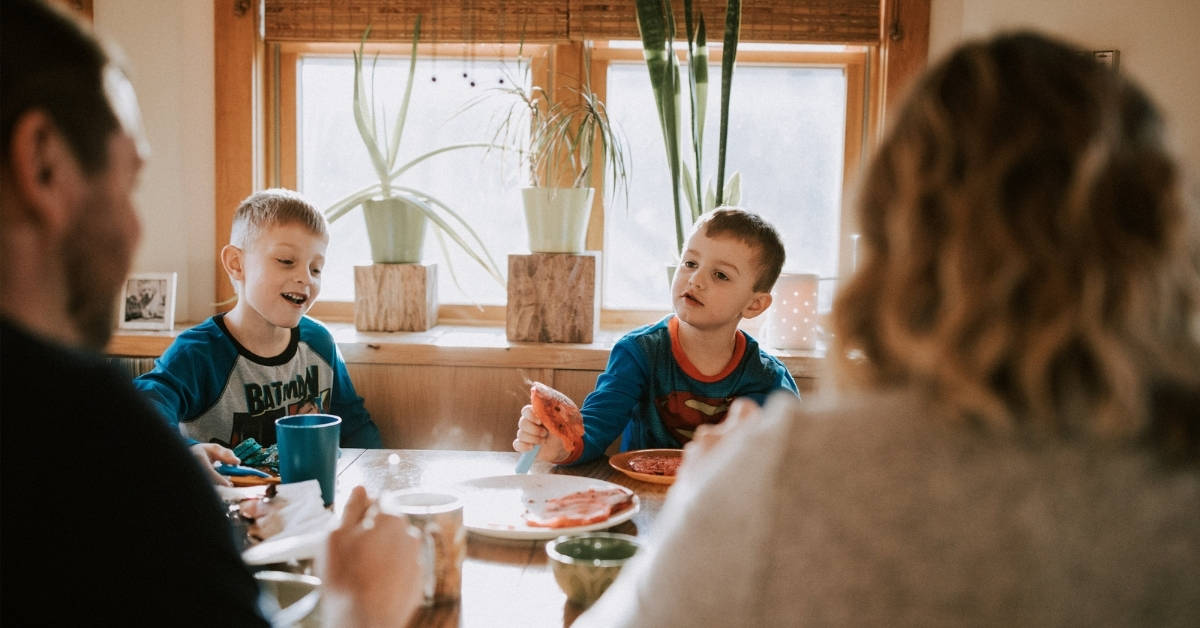 You know exactly what's going into them. When you make fish sticks at home, you can control the quality of the fish and what goes into the batter. This means no mystery ingredients or fillers – just good, wholesome food.
They're usually cheaper than store-bought. A package of frozen fish sticks can cost upwards of $5 – that's for just a few servings! When you make them yourself, you can get a lot more bang for your fish sticks buck.
They taste better. Period! We're betting once you try these fantastic fish sticks you will never want the store-bought ones again.
What Will You Need to Make These Fantastic Fish Sticks?
Tilapia
Mayonnaise
Dijon mustard
Hot sauce
Green onions
Lemon
An Egg
Panko breadcrumbs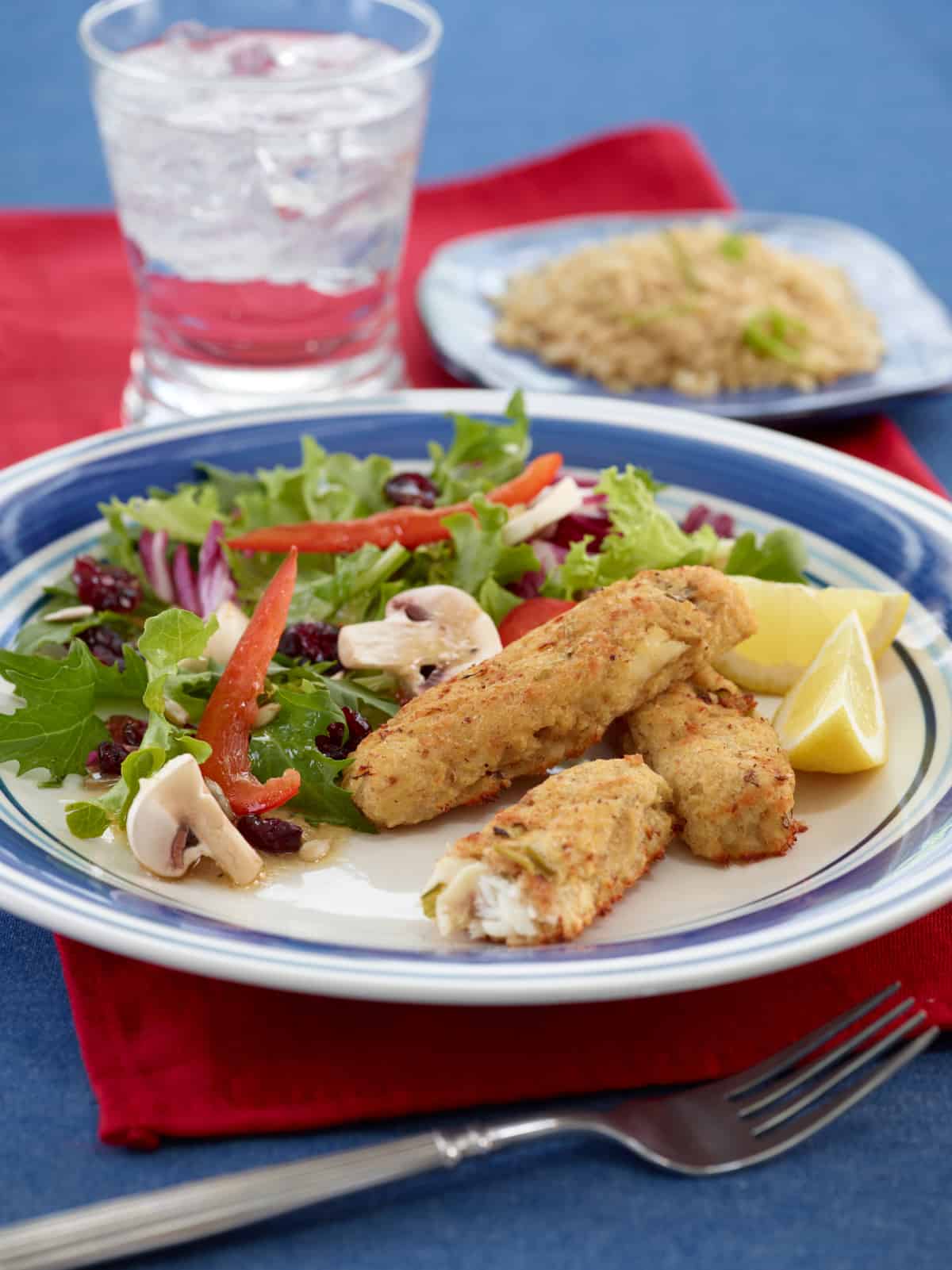 Tips for Making Fantastic Fish Sticks At Home
These fantastic fish sticks will quickly become a family favorite. And for good reason – they're easy to make and can be a healthy option when done right. Here are some tips for making delicious, homemade fish sticks that your whole family will love.
Choose the right fish. When it comes to fish sticks, you'll want to use a whitefish like tilapia, cod, or haddock. Avoid using oily fish like salmon or tuna, as they won't hold together as well when breaded and fried.
Cut the fish into even pieces. This will help them cook evenly and prevent them from falling apart when breaded and fried.
Use a light hand when breading the fish sticks. You don't want the breading to overpower the delicate flavor of the fish.
Eat them fresh out of the oven. They tend to not taste as crisp after they've been sitting out. That said – to reheat, do so in the oven, not the microwave!
If you're looking for a healthier, tastier alternative to store-bought fish sticks, why not try making your own at home? These homemade fantastic fish sticks are a snap to prepare and can be tailored to suit your taste. Plus, they'll last for up to three days in the fridge. Try them today!
Make sure to PIN IT!
Fantastic Fish Sticks
This healthier, homemade version of frozen fish sticks is a kid-friendly favorite. Perfect for batch cooking too!
Ingredients
1 pound tilapia
3/4 cup mayonnaise
2 1/2 tablespoons Dijon mustard
2 teaspoons hot sauce
4 green onions thinly sliced
1 lemon juiced
1 large egg
1 1/2 cup panko breadcrumbs
Instructions
Fish Sticks
Season Tilapia with salt and pepper, as desired. Place on foil-lined baking sheet and bake 8-12 minutes, or until firm. Remove from oven; set aside to cool.

Mix mayonnaise, mustard, hot sauce, green onions and lemon juice in mixing bowl. Break up cooked fish into pieces by hand. Add crumbled fish, egg and bread crumbs to mayonnaise mixture; mix well.

Divide into 8 portions, form into rectangles and place on parchment-lined baking sheet.

Bake 20 minutes, turning once, until firm and lightly golden.
Notes
To freeze: Let cool completely and freeze in a plastic bag up to 3 months.
To reheat: Place on a baking sheet and bake 12-15 minutes at 400°F.
Nutrition
Calories: 517kcalCarbohydrates: 20gProtein: 28gFat: 36gSaturated Fat: 6gPolyunsaturated Fat: 20gMonounsaturated Fat: 9gTrans Fat: 0.1gCholesterol: 115mgSodium: 664mgPotassium: 497mgFiber: 2gSugar: 3gVitamin A: 222IUVitamin C: 18mgCalcium: 84mgIron: 3mg
More recipes to try:
Baked Fish Tacos with Watermelon Rind Slaw
Healthy Chicken Alfredo with Broccoli