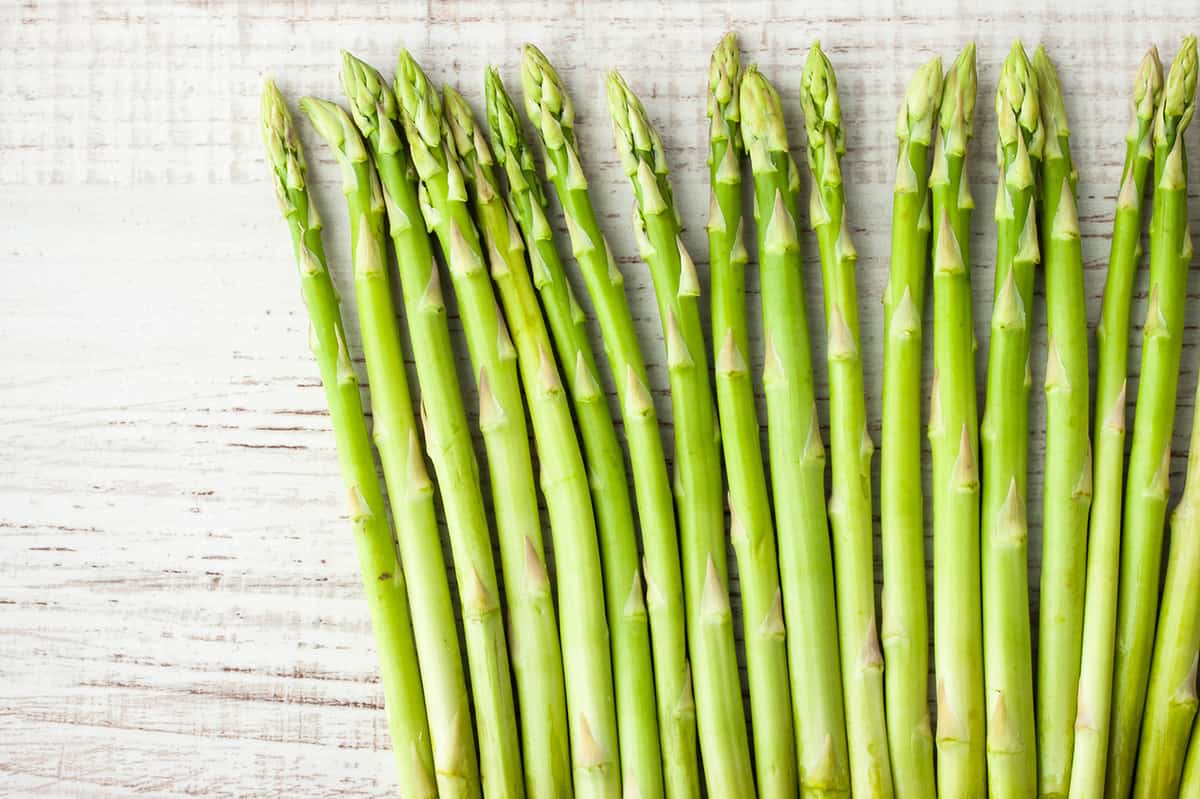 We partnered with The Packer to showcase Asparagus and some tips & tricks you may not know about it.
Seasonality:
Asparagus is available year-round, with peak season being February – June
Health Benefits of Asparagus:
Very good source of fiber, folate, Vitamins A, C, E and K
Packed with antioxidants, helping to neutralize cell-damaging free radicals.
How to Select Asparagus:
Choose firm asparagus stalks with dry, tight tips. Avoid limp or wilted stalks.
How to Store Asparagus:
Store asparagus for up to four days in the refrigerator by wrapping the ends of stalks in a wet paper towel and placing in plastic bag.
Alternately, store asparagus upright in a glass with 1 inch of water.
How to Prepare Asparagus:
Rinse asparagus under cold water. Snap off the pale woody ends of the asparagus and discard.
If asparagus is stringy, carefully peel away the rough skin from the bottom half of the spears with a vegetable peeler.
Asparagus can be blanched in boiling water, roasted, grilled or steamed.
Fun Facts about Asparagus:
The earliest depiction of asparagus was in Egypt in 3,000 BC.
Roman emperors had "asparagus fleets" to gather only the best quality asparagus.