Fun Snacks for the Winter Games
Does you family enjoy watching the Winter Olympics? Try these Fun Snacks for the Winter Games to help celebrate and enjoy while cheering on your favorite sports!
My two energetic and sports-enthusiastic boys cannot wait for the Winter Games to start! They love everything, especially the hockey matches. We are a hockey family, after all. We've been gearing up for the games by watching the trials and talking about what it takes to be an athlete – hard work and a strong body. We already stress how important it is to eat well, especially before a practice or game.
My boys know that fruits, veggies and healthy protein will give their bodies the fuel they need to play their best. If you're looking for more nutrition tips to fuel your little athlete, check out this post from our registered dietitian, Katie!
Over the next few weeks, I'm going to take advantage of the coverage of these amazing athletes to continue to hit this point home.
We'll also be snacking on some of these fun, healthy snacks as we cheer on U.S.A!
What are the Winter Olympics Games?
The Olympics is a large International event that takes place once every four years where many of the countries have athletes that compete in a series of games and competitions. The Winter games take place on the ice and snow. Winter sports such as ice skating, bob sledding, skiing, and snowboarding are played just to name a few! People from around the world tune in to cheer for their favorite athletes, sports, and teams!
Fun Snacks to make for the Winter Games
Torch Veggie Cups
What you need:
Bell Peppers
Dip or Dressing of choice
These Torch Veggie Cups is one of my favorite snacks to make for the Winter Games as it is so colorful and beautiful. Kids will not be able to refuse diving into these pepper cups! Plus, it couldn't be easier.
All you need to do is arrange red, orange and yellow peppers in a simple glass dish and serve with your favorite dressing. Don't forget, if you don't have time to cut the peppers yourself, you can usually find these strips on the salad bar or precut in the produce department.
Summer Games Fruit Parfait
What you need:
Fruit is a fantastic option to bring flavor and color to yogurt. I filled little cups with fruits the same color as the rings (blueberries, blackberries, strawberries/raspberries/red grapes, honeydew melon/kiwi and pineapple) and let the boys decorate yogurt with their favorites.
Red, White & Blue Fruit Salad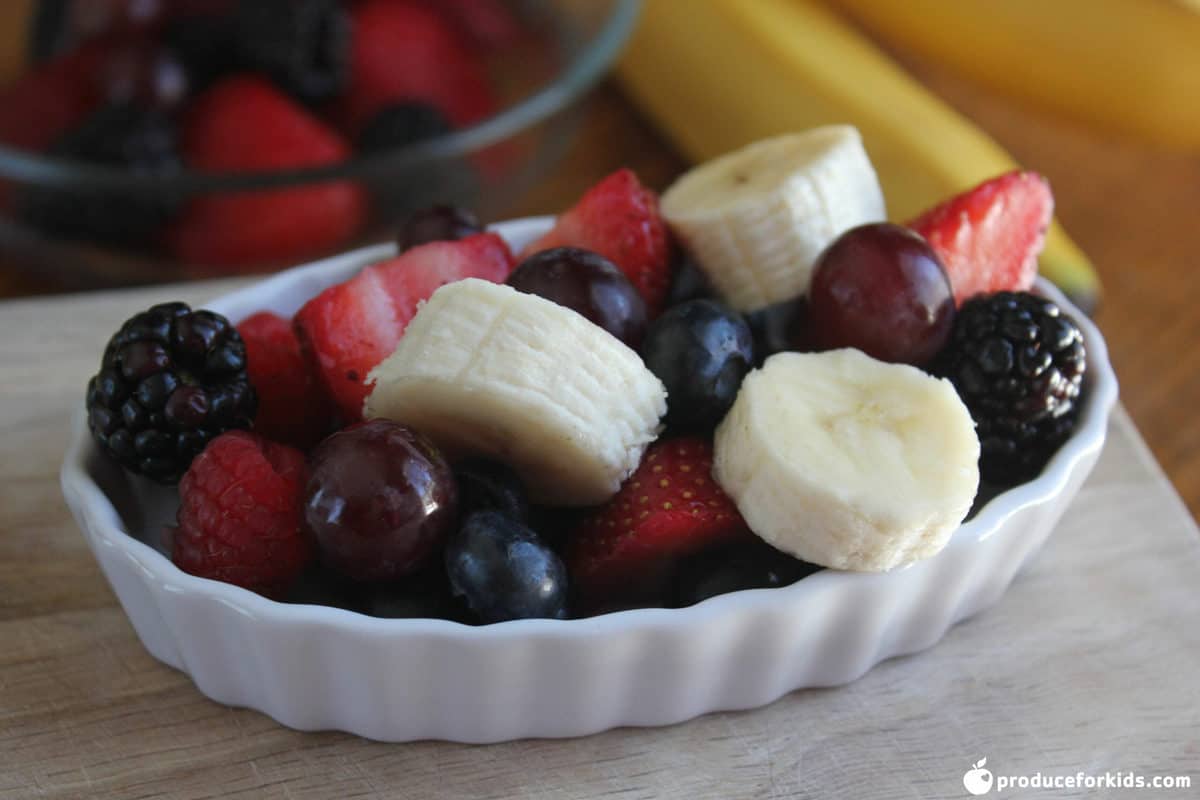 What you need:
These red, white and blue fruit cups (filled with mixed berries, grapes and bananas) are the perfect way to celebrate Team U.S.A.! Have a little more time? Try these Triple Berry Banana Boats for an irresistible dessert.
Looking for more red, white & blue ideas? Here are 30!
Make sure to PIN IT!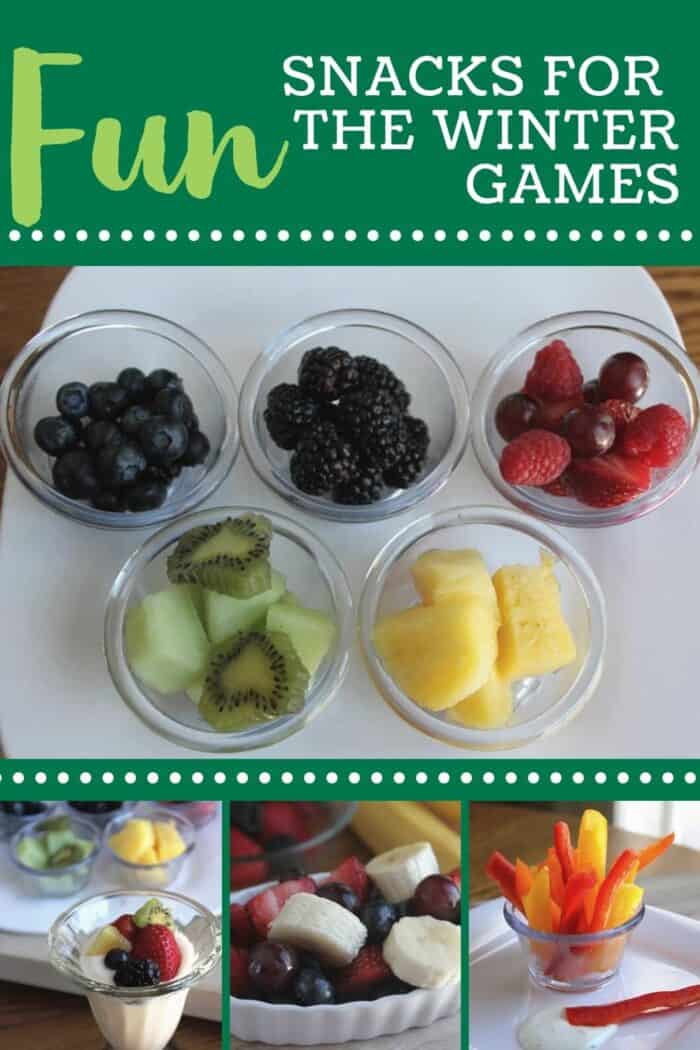 More recipes to try:
How To Make A Patriotic Charcuterie Board
Stone Fruit Yogurt Parfaits with Blueberries
30+ Healthy Red, White & Blue Recipes
---