Triple Berry Banana Boats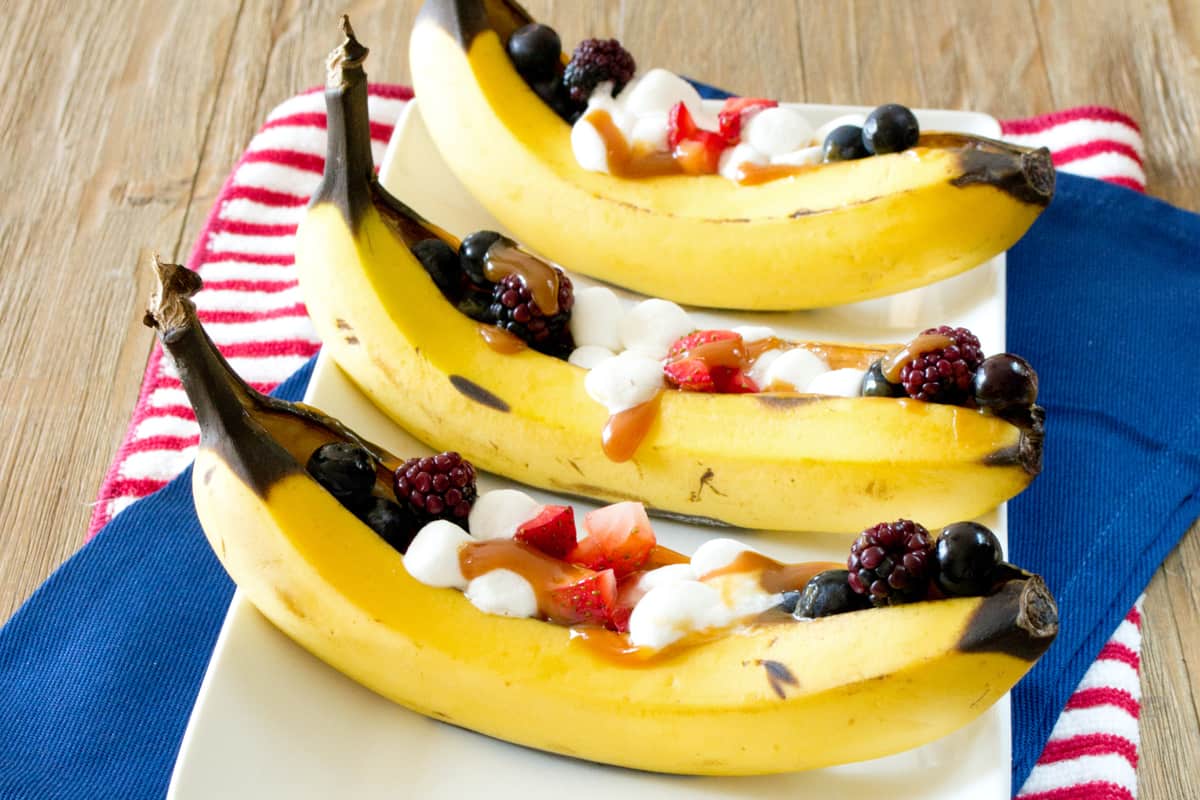 These banana boats are full of fresh fruit and a bit of caramel and marshmallows for fun. They are so easy to make, even your kids can get in on the action. Serve cold or baked for a yummy after school snack or dessert.
Recipe created by Christine Pittman in partnership with Produce for Kids.
Triple Berry Banana Boats
Ingredients
4 large bananas
4 tablespoons caramel dip
4 strawberries sliced
32 mini marshmallows
24 blueberries
8 blackberries
Instructions
Preheat oven to 350°F.

Lay each banana curve side down on 12-inch piece of aluminum foil. Wrap foil around each banana, leaving tops exposed. Arrange bananas in single layer in 13×9-inch baking dish.

Cut banana peel lengthwise about ½-inch deep, leaving ½ inch at both ends. Drizzle with caramel dip. Arrange strawberry, marshmallows, blueberries, blackberries on top. Repeat with remaining bananas.

Bake 10-15 minutes, or until bananas begin to blacken and marshmallows melt.
Nutrition
Calories: 398kcalCarbohydrates: 97.94gProtein: 5.23gFat: 1.43gSodium: 57mgFiber: 14.12g