10 Fun Summer Cookout Ideas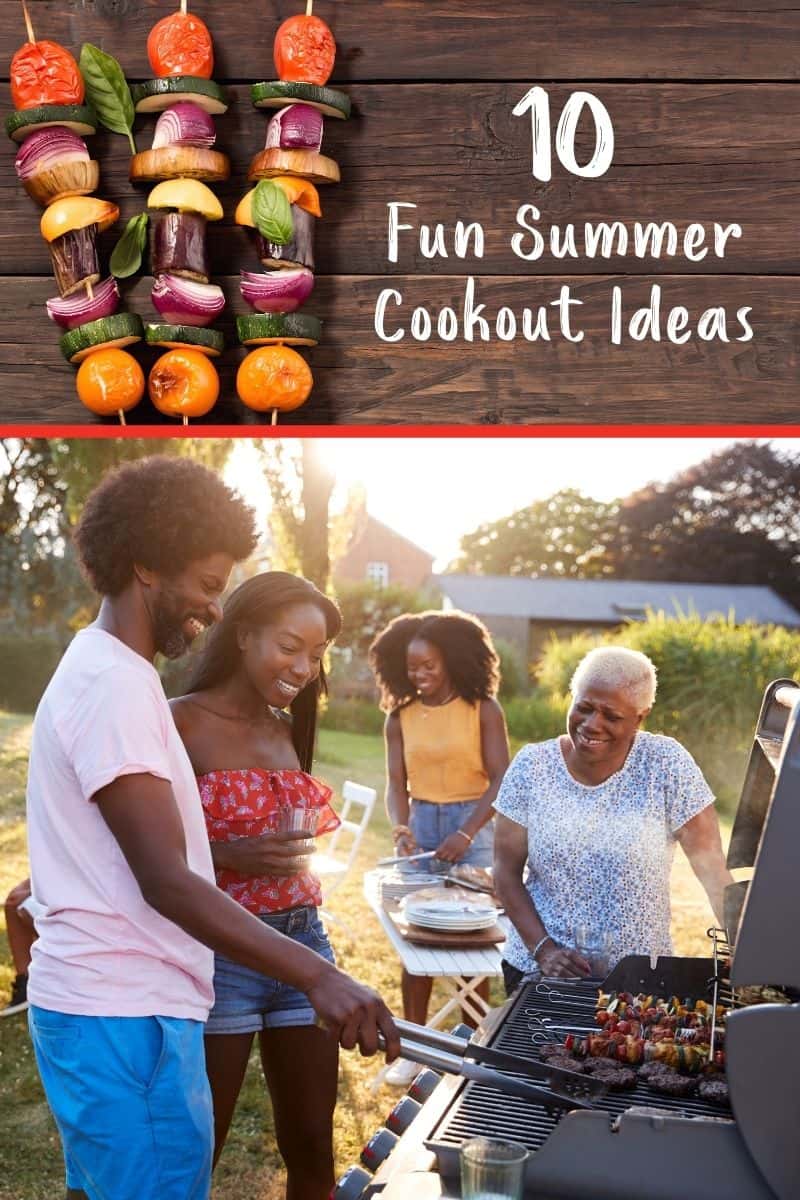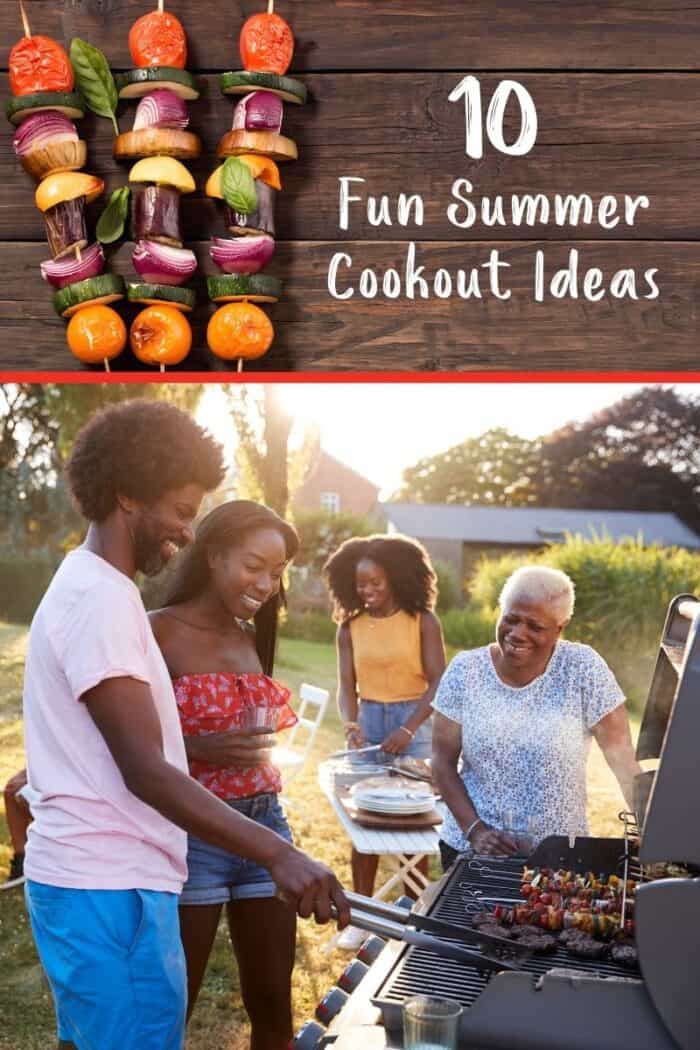 Warmer weather is just around the corner (or already here for those of us in the South) and that means more opportunities to enjoy a summer cookout. Whether for Memorial Day, Father's Day, the Fourth of July or any Saturday during summer, a cookout is a great way to enjoy warmer weather, eat delicious food and spend time with friends and family.
When it comes to delicious cookout food, just about anything can be cooked on the grill like meat, vegetables or even fruits! And one bonus for cooking outside: no need to heat up your house!
Whether you're getting together with family and friends or just enjoying some time outdoors, here are a few ideas to help make your summer cookout a success.
Build your menu around a theme.
Choosing a theme helps set a festive mood and can actually make meal planning easier. Tropical themes are fun and lend themselves well to incorporating lots of fruit and vegetable dishes like salsas with pineapple or jicama. Celebrating Memorial Day or the Fourth of July? These Red, White & Blue Recipes will be a hit!
Make it a potluck.
Most people love to bring a dish to a party. It's their way of contributing and sometimes a great way to show off well-known culinary skills or maybe try something new. Looking for inspiration on healthy dishes to make and take? We've got you covered with these 18 ideas.
Prep ahead as much as you can.
The great thing about a cookout is that most recipes lend themselves well, or even require early preparation. From marinating meats to chopping vegetables for a snack tray or even pasta salads or salsas, time is on your side when it comes to your cookout menu.
Put it on a stick.
Whether you make a mixture of meat and veggies to throw on the grill or prefer to keep it simple with a variety of fruits to eat fresh, kabobs are a healthy way to add some color to your plate. There are a variety of types to use like the bamboo soaked in water, metal skewers (affiliate link for our favorite skewers!) or even the newer, flexible type. Plus, everything seems to just taste better on a stick! These Pineapple Pork Kebobs are a great option!
Keep things moving.
Take advantage of some great weather and help your guests get moving with some fun outdoor games. From the traditional games like pass the orange or the egg spoon balance game to more updated ones like ladder ball, tail-tag or balloon ping-pong, there are lots of ways to keep things active. How about setting up a mini-scavenger hunt around the yard or park? Be sure to move far enough away from the grill so no one gets burned. The grill can stay hot for a while, even after the cooking is done.
Have plenty of healthy munchies around.
What is about a party or cookout that brings on the munchies? Be sure to have plenty of healthy foods on hand for pre-meal snacking like carrot, celery or jicama sticks, dips for dipping like hummus or fresh salsas (think more than just tomato salsa too!) or some easy grab-n-go snacks like grapes or strawberries. Try this Peach Tomato Salsa or 5-Layer Greek Dip as a healthy option.
Involve the kids in preparation.
From choosing the theme, to chopping and slicing ingredients for the dishes or even setting up the tables and décor, kids can help in a variety of ways. Not only does this help you spend a little more time together in the kitchen, it gives them a sense of involvement and they are more likely to eat the foods they help prepare too.
Keep everyone refreshed.
With lots of delicious beverages that is! Pitchers of cold water with slices of cucumbers, citrus or strawberries add a refreshing twist to this thirst-quenching beverage. Or consider using lots of fruit and vegetables to make frozen drinks like mocktails of pina coladas or peach bellinis. The Splash of Fun Fruit Juice recipe is a great fruit-filled, kid-friendly option!
Make it a garden party.
With gardens producing more fruits and vegetables this time of year, it's a great time to incorporate that produce into your menu. Even if it's just part of the salad or side dish, you can feel good knowing you're serving your guests healthy, locally-grown food! Try this Chopped Cobb Salad with fresh tomatoes or lettuce from your garden.
Check your supplies and go green!
Consider purchasing some inexpensive plastic or glass plates and cups that can be reused from party-to-party. They are often not much more than paperware and you'll be helping out the environment too. Be sure to set out tubs for recycling drink bottles or cans too. And don't forget to double check the propane tanks or for the right amount of charcoal or wood chips.
---
Planning an outdoor barbecue can be simple and delicious. With some simple preparation and some great weather, you can be ready for hosting many backyard barbecues all summer long! Check out our Fire Up the Grill pinboard on Pinterest for great recipes to spice up your cookout.