Tomato Soup & Baked Mini Grilled Cheese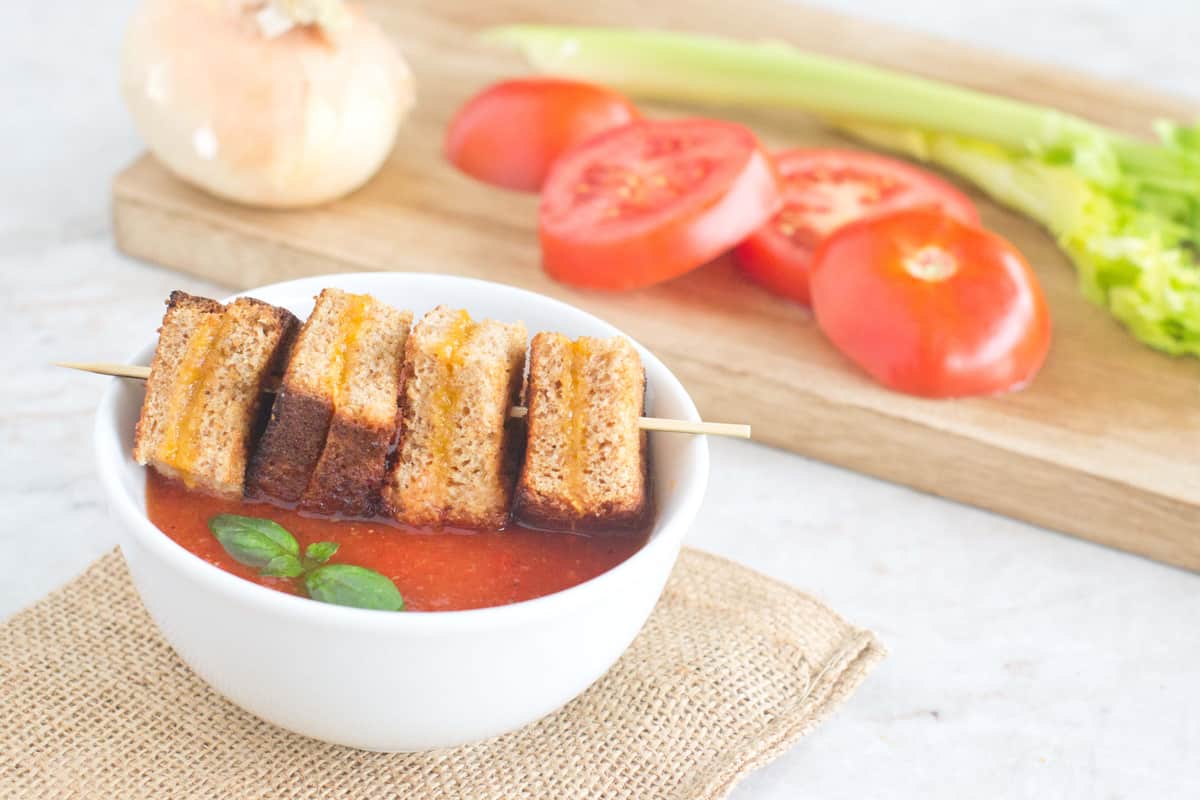 Tomato soup and grilled cheese is a classic, kid-friendly comfort food. Skip the sodium-packed canned soup and make this easy, homemade recipe that's packed with veggies! For a creamier texture, stir in 1 Tbsp. plain yogurt to each bowl.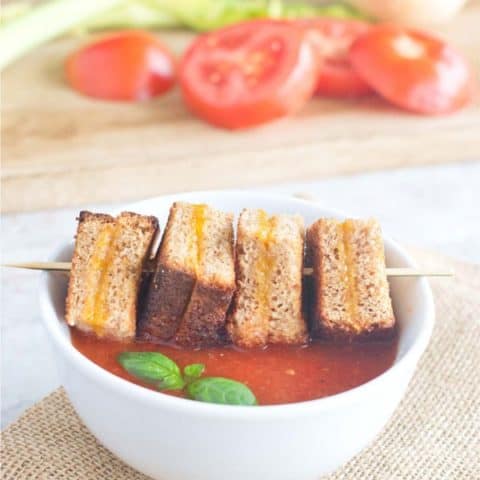 Tomato Soup & Baked Mini Grilled Cheese
Ingredients
1 medium sweet onion quartered
2 stalks celery chopped
4 Beefsteak tomatoes quartered
2 tablespoons tomato paste
2 cups low-sodium vegetable broth
1 teaspoon salt
1/2 teaspoon pepper
1/4 cup chopped fresh basil
4 slices whole-wheat bread
1 tablespoon unsalted butter
2 slices low-fat Cheddar cheese
Instructions
Combine onion, celery, tomatoes and tomato paste in food processor or blender and blend until smooth.

Add vegetable mixture, broth, salt and pepper to large pot. Bring to a boil over high heat. Reduce to a simmer and cook, stirring occasionally, 10 minutes.

Top each bowl with a sprinkle of basil.

Preheat oven to 350ºF.

Butter one side of each slice of bread. Place two slices, butter-side-down, on parchment-lined baking sheet. Top with cheese and other slice of bread, butter side up.

Bake 5-10 minutes, or until browned and cheese is melted.