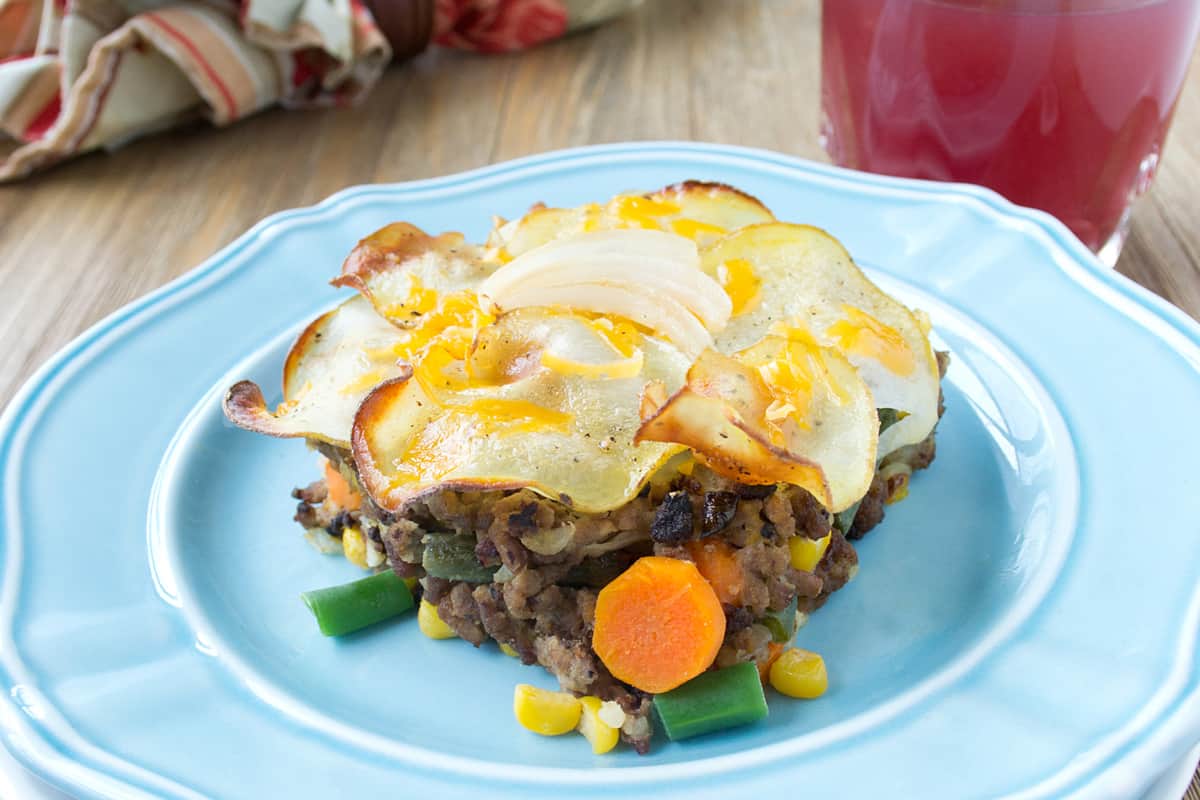 A fresh take on traditional shepherd's pie, this recipe is filled with fresh veggies and topped with crispy sliced potatoes.
Shepherd's Pie
Ingredients
1 sweet onion chopped
3/4 cup sliced carrots
1/2 cup chopped green beans
3/4 cup no-salt-added corn
1 1/4 pound lean ground beef
2 cloves garlic minced
1 tablespoon Worcestershire sauce
1/2 cup unsalted beef stock
1 tablespoon corn starch
2 russet potatoes thinly sliced
1/2 tablespoon olive oil
1/2 cup shredded low-fat Cheddar cheese
Instructions
Preheat oven to 400°F.

Heat large nonstick skillet over medium heat; add onions, carrots, green beans and corn, and cook 10 minutes, or until tender. Add ground beef and cook 10 minutes, or until cooked through. Add garlic, Worcestershire sauce, beef stock, cornstarch and simmer 10 minutes, or until most liquid evaporates.

Spoon veggie/meat mixture into 11×7-inch baking dish using slotted spoon. Layer potatoes on top, overlapping edges, and brush with oil, salt and pepper. Bake 30 minutes, or until potatoes are tender and browned. Top with cheese.
Nutrition
Calories: 396kcalCarbohydrates: 55.1gProtein: 29.17gFat: 6.47gCholesterol: 60mgSodium: 184mgFiber: 4.76g