Green Eggs and Ham Breakfast Sandwich
Get kids to eat their veggies with this fun and tasty green eggs and ham recipe! This healthy breakfast sandwich is ready in under 10 minutes and perfect for celebrating Dr. Seuss' birthday and St. Patrick's Day.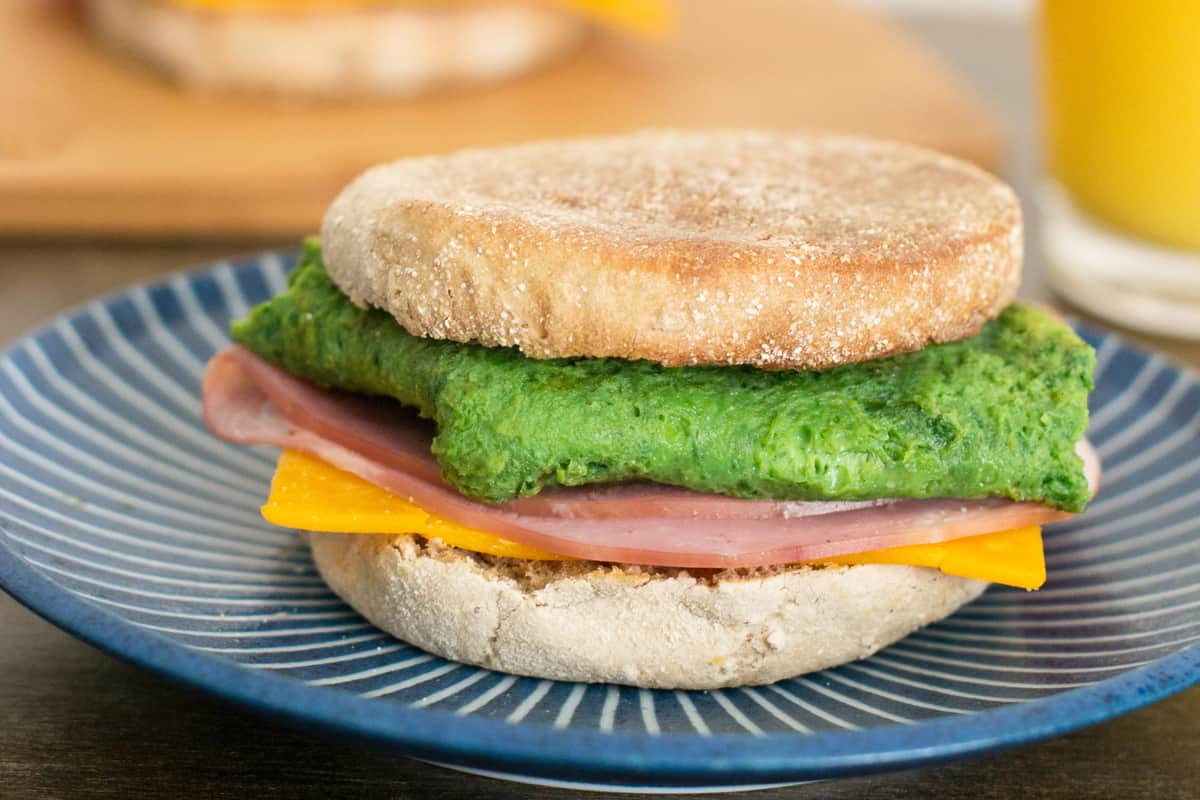 Earlier this month, we celebrated Dr. Seuss' birthday by creating a fun Green Eggs & Ham recipe. These green eggs are also perfect for your St. Patrick's Day celebration!
The best part? You can sneak in some extra veggies because these eggs get their green color from spinach, not food coloring!
This green eggs and ham breakfast sandwich recipe is a great way to build memories together and try something new all while squeezing in a few extra veggies along the way.
To get those perfectly green eggs, we're using a secret weapon – the blender. Add your eggs, spinach and a splash of water to the blender and let it do it's thing.
The result? Seriously whipped green eggs ready for cooking. Pour into a preheated nonstick skillet and cook.
Assemble your green eggs and ham breakfast sandwiches on toasted English muffins (or your favorite bread) with a slice of cheese and a sliced of ham. Don't forget to serve your fun breakfast sandwiches with some fresh fruit and a tall glass of OJ.