Gluten-Free Italian Meatloaf Muffins
Unlike most meatloaf recipes, this hearty veggie-packed entree doesn't contain any wheat, eggs or dairy. Be sure to check the ingredients on your brand of Italian salad dressing to make sure it doesn't contain any allergens that could affect your family. Make extra batches and freeze for an easy allergen-friendly dinner on busy nights!
You won't believe how delicious these meatloaf muffins are. You won't even miss the breadcrumbs!
When it comes to healthy eating, incorporating cannellini beans into your diet can offer a host of benefits. For one, they add fiber to any recipe. This helps to keep you feeling full and satisfied after meals, helping to control weight in the long-term. They're also rich in minerals like iron and potassium, which are essential for maintaining energy levels and preventing fatigue. Plus, cannellini beans are a great way to get more protein into your diet. That is why they are the perfect base for our gluten-free Italian meatloaf muffins.
Making healthy choices doesn't have to be difficult. A simple way to add some extra nutrition to your next meatloaf is to add spinach. Just a few handfuls of spinach will give your meatloaf a boost of vitamins and minerals. Plus, the leafy greens will help to keep the meatloaf moist as it bakes. So next time you're in the mood for meatloaf, don't forget the spinach!
For other tips on swapping out ingredients to meet dietary needs or to avoid a trip to the market, look here.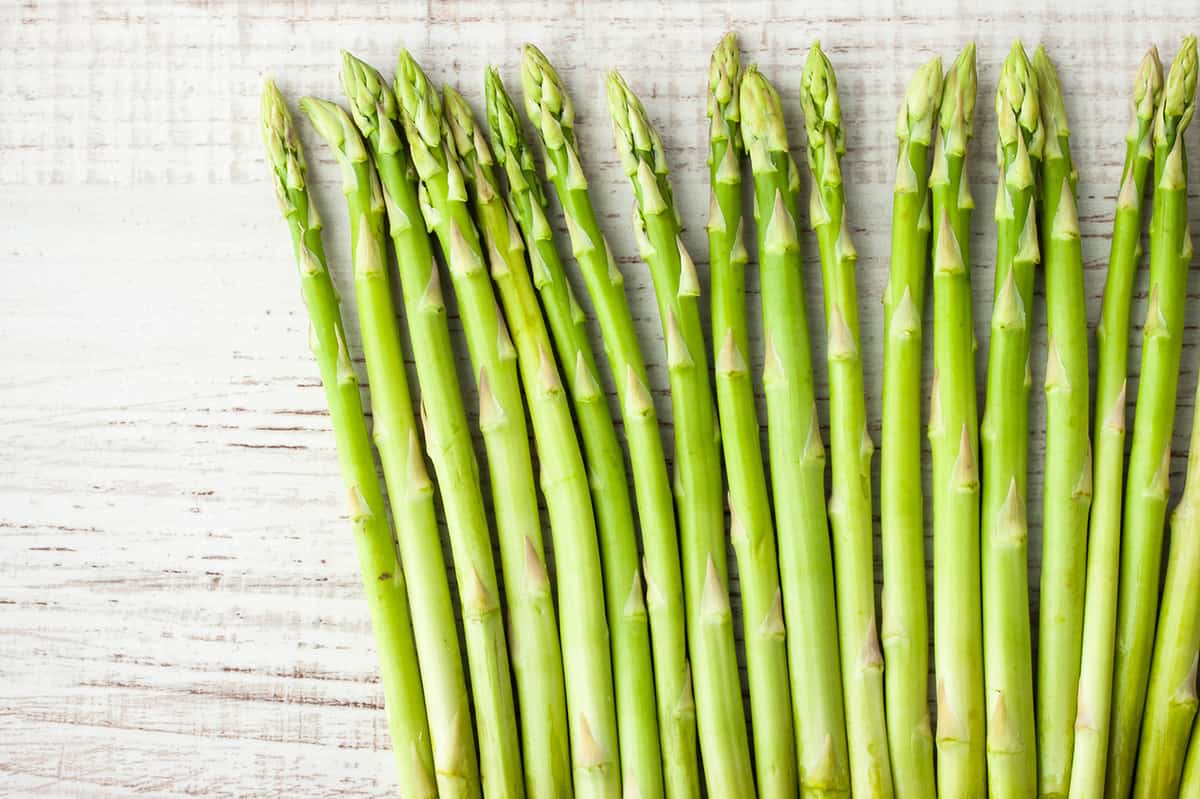 Tips for Cooking Asparagus
There are lots of ways to prepare fresh asparagus, but here are a few quick tips for getting the most out of your asparagus. First, trim the ends and snap off the bottom of each stalk.
Try to use it sooner rather than later because the crisper it is, the better! And, don't cook it too long. You want it to remain crisp.
Finally, add other veggies to the mix! We added bell peppers, but you could also throw in some onion slivers and some mushrooms. We opted to add pecans as well to give it a nice crunch, but if you're not a fan of pecans you could swap them for walnuts or skip them entirely.
So let's get cooking! You will be surprised how easy these muffins are to make and how much your family will enjoy them!
Gluten Free Italian Meatloaf Muffins
Unlike most meatloaf recipes, this hearty veggie-packed entree doesn't contain any wheat, eggs or dairy. 
Ingredients
Gluten Free Italian Meatloaf Muffins
4 cups baby spinach chopped
1 can 14.5 oz. low-sodium cannellini beans, drained
2 tablespoons Italian Vinaigrette
1 pound extra-lean ground beef
1/2 cup tomato sauce
1 small tomato cut into 4 slices
Roasted Veggies & Pecans
1 pound asparagus tough ends removed
2 bell peppers seeded, sliced
1 tablespoon olive oil
1 clove garlic sliced
1/4 cup pecans
Instructions
Gluten Free Italian Meatloaf Muffins
Bring 4 cups water to boil in medium saucepan.

Add spinach to large bowl and top with boiling water. Let sit 2 minutes, drain well. Add half of beans and mash with fork into spinach. Add remaining beans, dressing and beef. Mix well.

Scoop meat mixture into 8 lightly-coated muffin cups. Top with 1 Tbsp. tomato sauce and slice of tomato.

Place muffin tin on baking sheet and bake 25-30 minutes, or until internal temperature reach 165ºF.
Roasted Nutty Veggies
Combine asparagus, peppers and olive oil in baking dish.

Bake 10 minutes, remove from oven and add garlic and pecans Return to oven and bake 8-11 minutes, or until tender and crisp.
Nutrition
Calories: 326kcalCarbohydrates: 14gProtein: 29gFat: 18gSaturated Fat: 4gPolyunsaturated Fat: 4gMonounsaturated Fat: 9gTrans Fat: 0.4gCholesterol: 70mgSodium: 252mgPotassium: 1107mgFiber: 6gSugar: 8gVitamin A: 5926IUVitamin C: 98mgCalcium: 84mgIron: 7mg