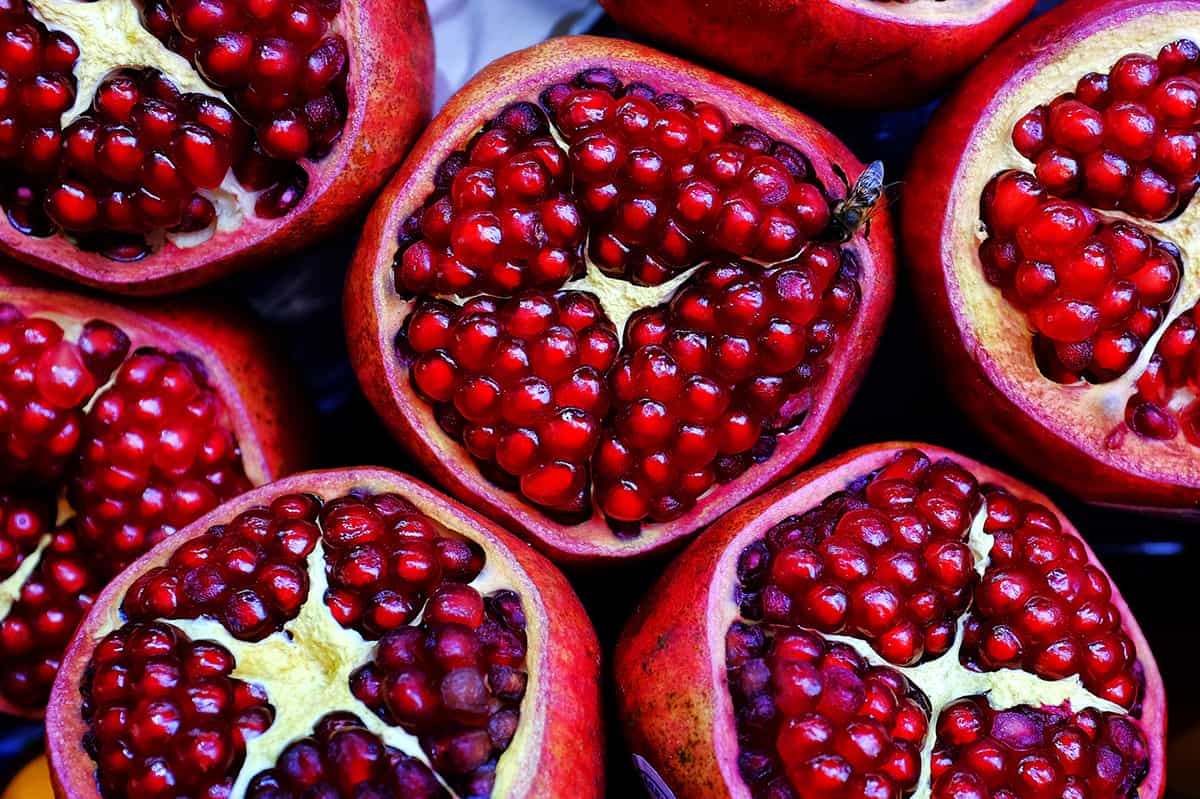 Seasonality:
Pomegranates are in season from September to February
Health Benefits of Pomegranates:
Pomegranates are rich in antioxidants and antiviral properties. They contains three times as many antioxidants as green tea.
They are also a good source of Vitamin A, Vitamin C and folic acid.
How to Select Pomegranates:
A ripe pomegranate should feel heavy for its size as weight is an indication of how juicy it will be.
The color of pomegranates can vary from completely red to reddish brown.
Rub on the skin to make sure it is tight and doesn't pucker or ripple.
How to Store Pomegranates:
Store pomegranates in the refrigerator for up to 3-4 weeks.
Once pomegranates been seeded, the seeds can be frozen in a tightly sealed bag.
How to Prepare Pomegranates:
To seed, cut the pomegranate in half, push out the center a bit, hold each half over a bowl with the seeds facing down and tap with the skin with a wooden spoon to release the seeds.
Fun Facts About Pomegranates:
Pomegranate in Latin means "apple with many seeds"
Learn more at the Pomegranate Council
Get additional resources in our Nutrition Education Center