Sparkling Pomegranate Lemonade
Whether you're having a special occasion or just looking for a refreshing treat after a long day, this sparkling pomegranate lemonade is perfect. Using Meyer lemons and a splash of pomegranate juice lets you to use less sugar without the lemonade being too tart for little ones.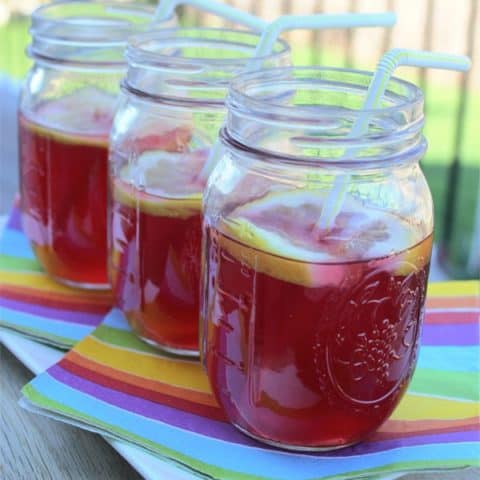 Sparkling Pomegranate Lemonade
Ingredients
1 cup freshly-squeezed Meyer lemon juice from 6-8 lemons
1/2 cup POM Wonderful 100% Pomegranate Juice
6 cups sparkling water chilled
1/4 cup agave nectar
Instructions
Mix ingredients together in a large pitcher. Serve chilled.