Pomegranate Watermelon Pops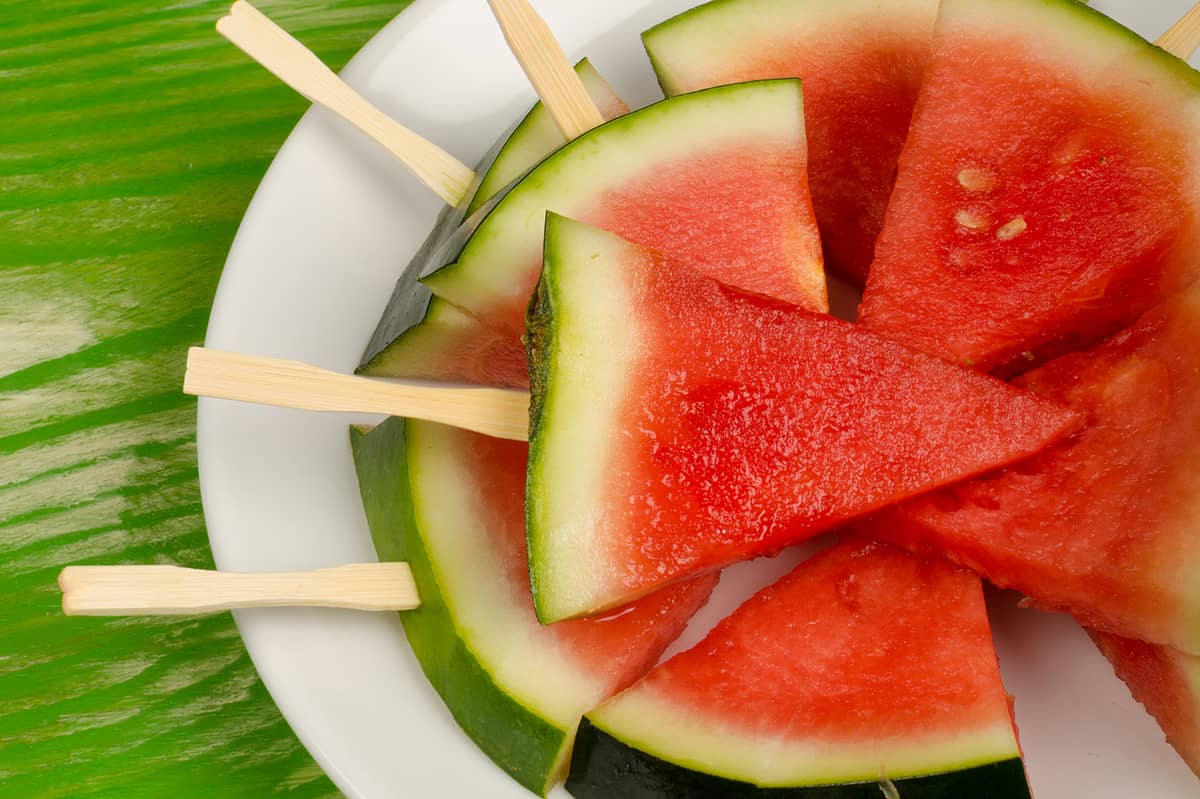 Need a cool, healthy treat for summer? These frozen pomegranate watermelon pops are the answer! They're easy, kid-friendly and have only 2 ingredients.
In order to make sure your popsicles turn out perfectly, you need to start with a good watermelon. Here are a few tips on how to pick a watermelon that will be perfect for making popsicles:
How to pick a good watermelon
When you're at the store, give the watermelon a good once-over. You want to make sure it's free of any bruises or blemishes. If there are any brown spots on the watermelon, it's likely that it's overripe and won't make for very good popsicles.
Hold the watermelon in your hand – it should feel heavy for its size. This is an indication that it's juicy and ripe.
Why we love watermelon
Watermelon is a wonderful fruit because it is not only delicious but also healthy for you. Watermelons are a wonderful source of critical such as vitamins A and C. They also are loaded with potassium. They are low in calories and fat-free, making them a great choice for a healthy snack. Watermelons are also 92% water, making them a refreshing way to stay hydrated during the summer months.
Health Benefits of Pomegranate Juice
Pomegranate juice is one of the healthiest drinks you can consume. It's packed with antioxidants, which have been shown to help protect against heart disease and cancer. Pomegranate juice has also been shown to improve blood flow and reduce inflammation. That's why it makes for such a delicious and nutritious "dip" or "coating" for our pomegranate watermelon pops.
Pomegranate Watermelon Pops make a great healthy treat
There are also so many reasons why popsicles are good for kids in the summertime! First of all, they're a great way to cool down on a hot day. And since they're made with fruit juice, they're a healthy snack option. Popsicles are also easy to make at home with just a few ingredients. Plus, kids love them! So next time you're looking for a refreshing treat for your little ones, reach for some popsicles.
Make sure to PIN IT!
More recipes to try:
Orange, Mango & Banana Smoothie Popsicles