5 Easy Swaps to Makeover Your Meals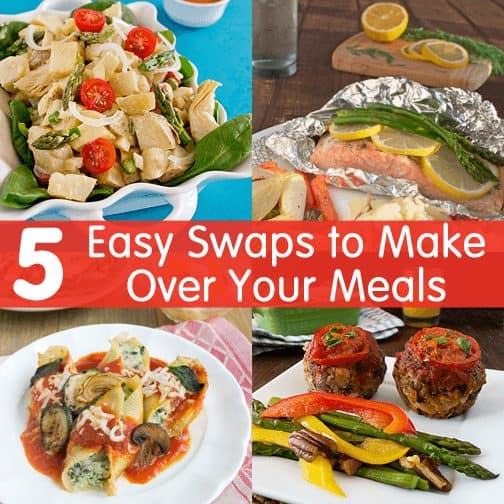 Looking for easy ways to eat healthier in the new year? Get your family on the healthy track without drastically changing your way of cooking by swapping a few simple ingredients.
1. Swap out saturated fats for unsaturated fats:
2. Reduce sugar and salt:
3. When a recipe calls for flour or bread-based ingredients, swap them out:
4. Reduce bad protein, increase lean protein:
5. Add fruits and veggies everywhere:
Is there an ingredient you'd like to swap? Comment below for a healthy suggestion.