4 Easy Veggies to Blend Into Any Recipe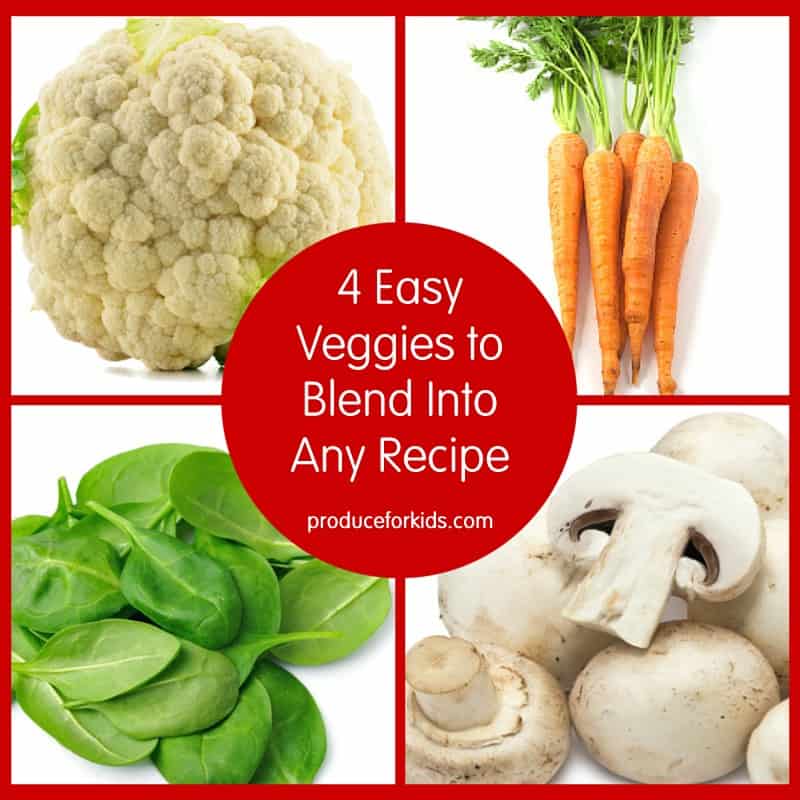 Everyone knows how important it is for kids to eat tons of fruits & veggies and in my house fruits, vegetables, whole grains, and healthy proteins fuel our bodies. Both my boys play multiple sports and so it is extremely important that they eat a variety of well-balanced, healthy foods.
Generally, neither are very picky but they each have their own favorites and, of course, those foods they really would prefer not to try. Therefore, in our house, I present fruits (and especially veggies) in different ways including blending them into some favorite dishes.
Here are my top 4 veggies I like to blend into recipes:
Remember, help your little ones develop a love for fruits and veggies at an early age by making it fun and giving them lots of options. Don't give up! Blend them into some our your family's favorite dishes to start the ball rolling.
Happy blending,
Trish