Turkey Burgers & Rainbow Salad
Make an extra batch of these healthy turkey burgers to have on hand for your next grill out or football game..
Turkey burgers are a popular alternative to regular beef burgers, but are they really any healthier?
There are a few things to keep in mind when addressing this question. First, turkey burgers generally have less fat than regular beef burgers. They also tend to be lower in calories overall.
However, it's important to remember that not all turkey burgers are created equal. Some may be just as high in fat and calories as a regular burger, depending on the ingredients used. So, be sure to check the labels before you assume that a turkey burger is automatically healthier than its beef counterpart.
In general, though, turkey burgers can be a healthier option – especially if you choose leaner cuts of meat and toppings that are low in saturated fat. For example, you can get ground turkey that is 93% lean. And, with all the ingredients in our turkey burgers, they will still be moist and delicious!
So next time you're at the grill, don't be afraid to give a turkey burger a try!
Why You Should Swap Your Buns for Whole Wheat Ones
Whole wheat buns are the perfect way to enjoy a delicious, homemade turkey burger. Here are three reasons why you should use whole wheat buns for your next burger night:
Whole wheat buns are nutritionally superior to white flour buns. They contain more vitamins, fiber, and minerals.
Whole wheat buns have a heartier texture that can stand up to juicy burgers and thick toppings.
Whole wheat buns add a lovely flavor to your burgers that white flour buns simply can't match. Bottom line: ditch the white bread and go for whole wheat!
In fact, there's so much flavor in this meal, you could skip the bun completely!
Don't Skip the Rainbow Salad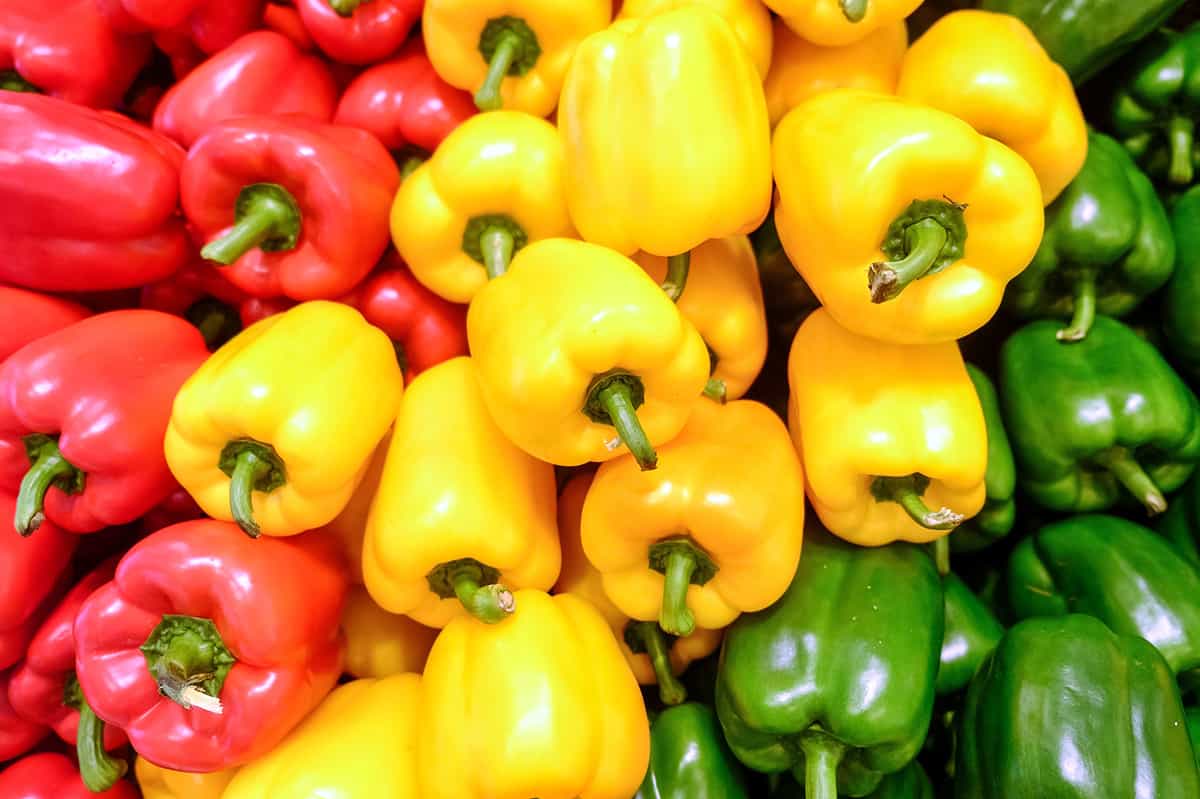 While you may be tempted to eat chips or fries, we strongly encourage you to try the rainbow salad instead. Our salad with mango, bell peppers, and apples packs a nutritious and flavorful punch. This rainbow salad is a great way to get your daily recommended fruits and vegetables, and it tastes great, too! The sweet mango pairs perfectly with the tart apples and crunchy bell peppers, making for a refreshing and satisfying salad.
With all the delicious flavors you will have on your plate, we're betting you won't even miss the unhealthy sides!
This meal is sure to please the whole family while also satisfying a mom's needs feed your kiddos a nutritious dish!
Turkey Burgers
Ingredients
Turkey Burgers
1 cup panko breadcrumbs
1 large eggs
1 tablespoon fresh basil finely chopped
1 pound lean ground turkey
2 tablespoons unsalted butter
1 cup sliced mushrooms
1/2 medium sweet onion sliced
4 whole-wheat buns
4 slices mozzarella cheese
1 to mato sliced
Rainbow Salad
1 apple cored, sliced
4 rainbow bell peppers seeded, sliced
1/2 mango diced
1/2 lemon juiced
2 tablespoons olive oil
Instructions
Turkey Burgers
Heat butter in skillet over medium-high heat; add mushrooms and onion, and cook 10 minutes, or until tender and brown. Turn heat to low and keep warm.

Cook patties on preheated medium grill 4-5 minutes per side, or until firm.

Assemble bun with burger, cheese, tomato and onion/mushroom mixture.
Nutrition
Calories: 608kcalCarbohydrates: 53gProtein: 44gFat: 26gSaturated Fat: 10gPolyunsaturated Fat: 3gMonounsaturated Fat: 11gTrans Fat: 0.3gCholesterol: 141mgSodium: 577mgPotassium: 1007mgFiber: 8gSugar: 20gVitamin A: 4770IUVitamin C: 177mgCalcium: 250mgIron: 5mg