Spicy Sriracha Shrimp Stir-Fry
Get dinner on the table quicker with this 15-minute shrimp stir-fry! Use a mix of your favorite veggies, like broccoli, carrots and sugar snap peas for a dose of nutrients with your meal. This stir-fry is perfect served along steamed rice or quinoa. Recipe created by Derek of Dad with a Pan.
When you are in the mood to make something spectacular, you want to try out our Spicy Sriracha Shrimp Stir-Fry. Trust us when we tell you that of the different varieties of stir-fry available, this is the one that you will want to make. It has the most incredible flavor that you will just love. At any time of the year, it is a pleasant meal for you to try out for yourself and your family.
The best part about the Spicy Sriracha Shrimp Stir-Fry is that it will not take you a lot of time. That way, you have more time to enjoy it when you sit down at the table. Invite your friends and family over for some and in less time than it takes to call your favorite takeout joint, you'll have dinner ready to go.
Spicy Sriracha Shrimp Stir-Fry Means Dinner is Done FAST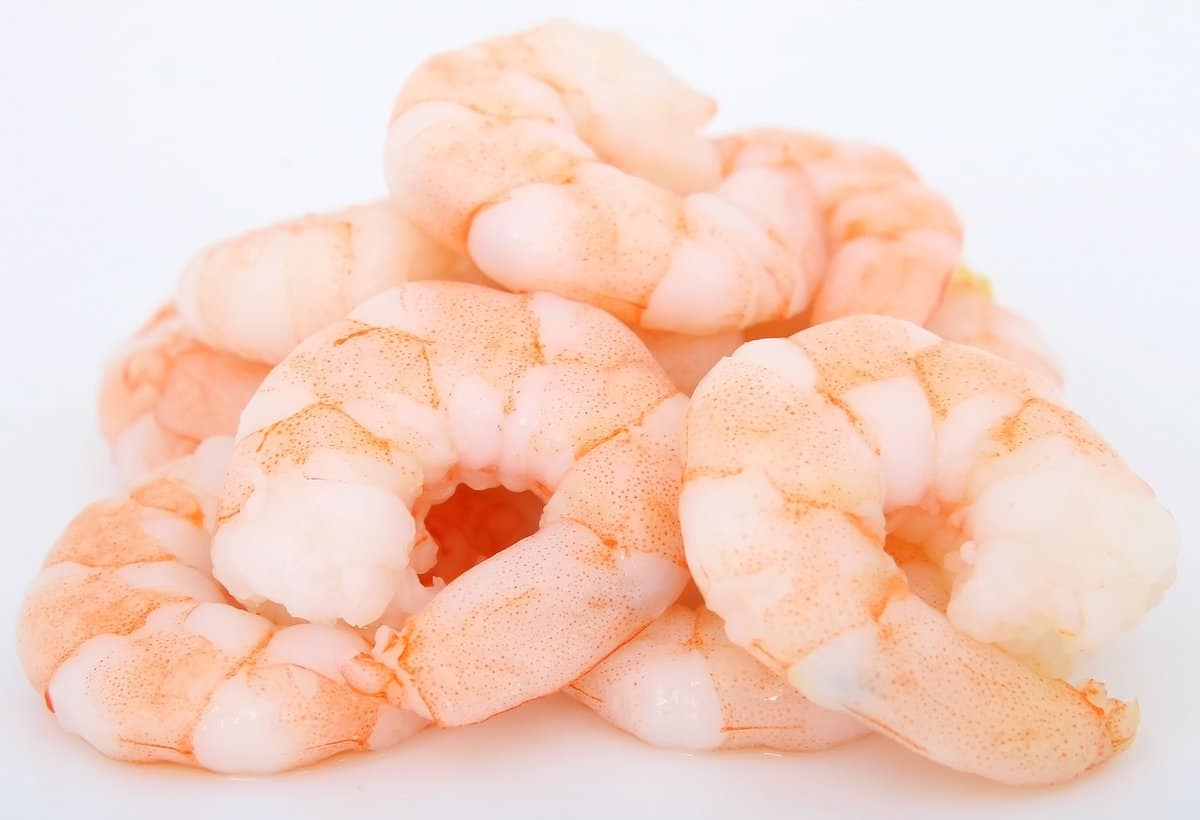 It is always a good time to make something good to eat. You will really be glad that you made this Spicy Sriracha Shrimp Stir-Fry. When you are shopping for the ingredients for yours, you'll need:
Stir-Fry sauce – you can make your own or buy it in the store (see recipe below)
Toasted sesame oil
White pepper – it's a subtle difference, but it matters in cooking this dish. However, in a pinch black pepper will due
Olive oil
Deveined and peeled shrimp
Stir-fry vegetable mix (or a blend of stir-fry veggies)
A 5-Minute Stir Fry Sauce
For this 5-Minute Stir Fry Sauce, you will need one tablespoon each of olive oil and soy sauce, one teaspoon each of rice vinegar and honey, half a teaspoon of chili garlic sauce, and salt and pepper to taste. In a small bowl, whisk together the olive oil, soy sauce, rice vinegar, honey, and chili garlic sauce. Season with salt and pepper, to taste. That's it!
It might make a little more than a quarter of a cup of sauce, so just measure out what you need and save the rest!
Best Stir-Fry Veggies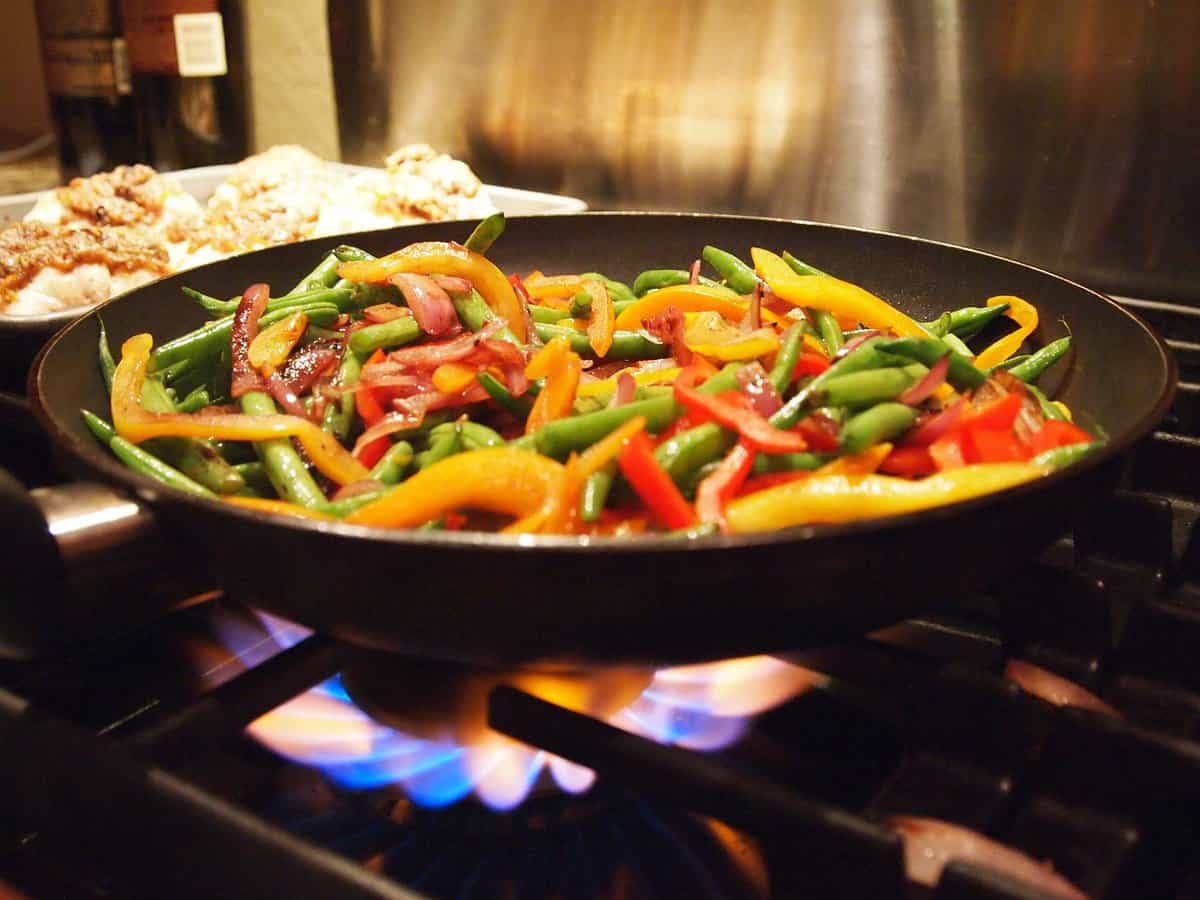 If you don't have a Stir-fry vegetable mix from the grocery store, you can just grab some broccoli, bell peppers, and onions. You want to choose vegetables that will cook evenly. This means avoiding ones with a high water content, like cucumbers or tomatoes. You also want to make sure the vegetables you choose have some texture. This will help them stand up to the other ingredients in the stir fry and give it some much-needed crunch.
Tips for Success
Thinking about various things that you want to keep in mind, you want to make sure that you do the Spicy Sriracha Shrimp Stir-Fry right. Remember to always have a clean kitchen area when you decide to cook and clean up well after you are done.
Gather all your ingredients before cooking too. Have you ever started cooking a recipe only to realize you're missing an ingredient? It's the worst. You have to stop what you're doing, go to the store, and hope they have what you need. Even if they do have what you need, it throws off your whole cooking flow.
That's why, before you start cooking anything, you should make sure you have all the ingredients you need. That way, you can avoid those pesky mid-cooking trips to the store. Trust me, your future self will thank you.
So before you head over to the stove, take a quick inventory of everything you'll need for the recipe. That way, you can sit back and relax knowing that everything is right where it should be.
This Spicy Sriracha Shrimp Stir-Fry is perfect for any time of the year. You will just love it. It is filled with all the goodness that you want in a classic stir-fry meal. Pair with lo-mein noodles or a cup of cooked white or brown rice.
Recipe created by Derek of Dad with a Pan.
Spicy Sriracha Shrimp Stir-Fry
Ingredients
1/4 cup stir-fry sauce
1 1/2 tablespoon sriracha or to taste
1/2 teaspoon toasted sesame oil
1/2 teaspoon white pepper
1 tablespoon olive oil
1 pound peeled deveined shrimp
1 pound stir-fry vegetable mix
Instructions
Mix stir-fry sauce, sriracha, sesame oil and pepper in small bowl until evenly mixed; set aside.

Heat oil in wok or large skillet over high heat, add shrimp and 2 Tbsp. stir-fry mixture and cook 2 minutes. Add vegetables and remainder of sauce and cook 4-6 minutes, or until vegetables are tender and shrimp is pink and cooked through.
Nutrition
Calories: 128kcalCarbohydrates: 20gProtein: 5gFat: 5gSaturated Fat: 1gPolyunsaturated Fat: 1gMonounsaturated Fat: 3gSodium: 344mgPotassium: 461mgFiber: 6gSugar: 3gVitamin A: 5899IUVitamin C: 26mgCalcium: 65mgIron: 2mg