Yes, you can make fries with avocados! These crispy oven-baked avocado fries are a delicious appetizer or snack.
Serve with your favorite chipotle ranch dressing, or make your own cilantro lime dipping sauce using Greek yogurt.
Nutrition Tip: Avocado makes a healthy substitute for traditional French fries and provides plenty of creaminess and nutrients so you won't miss the fried version.
Why we love these Baked Avocado Fries
This low-carb recipe has many benefits. In addition to being low in carbohydrates, it is rich in healthy fats, potassium, and is a good source of vitamin E and K. You can store these fries in the fridge for up to three days. Avocado fries are also a good source of fiber and folate.
Let's get baking!
Healthy Side Dish
Baked avocado fries are a delicious and healthy side dish that's packed with healthy fats and fiber. Everyone loves avocado, so it's no surprise that avocado fries are a popular side dish. The avocado slices are dipped in light, crispy breading, which provides a satisfying crunch. And they're low in saturated fat and cholesterol, making them a great choice for dieters.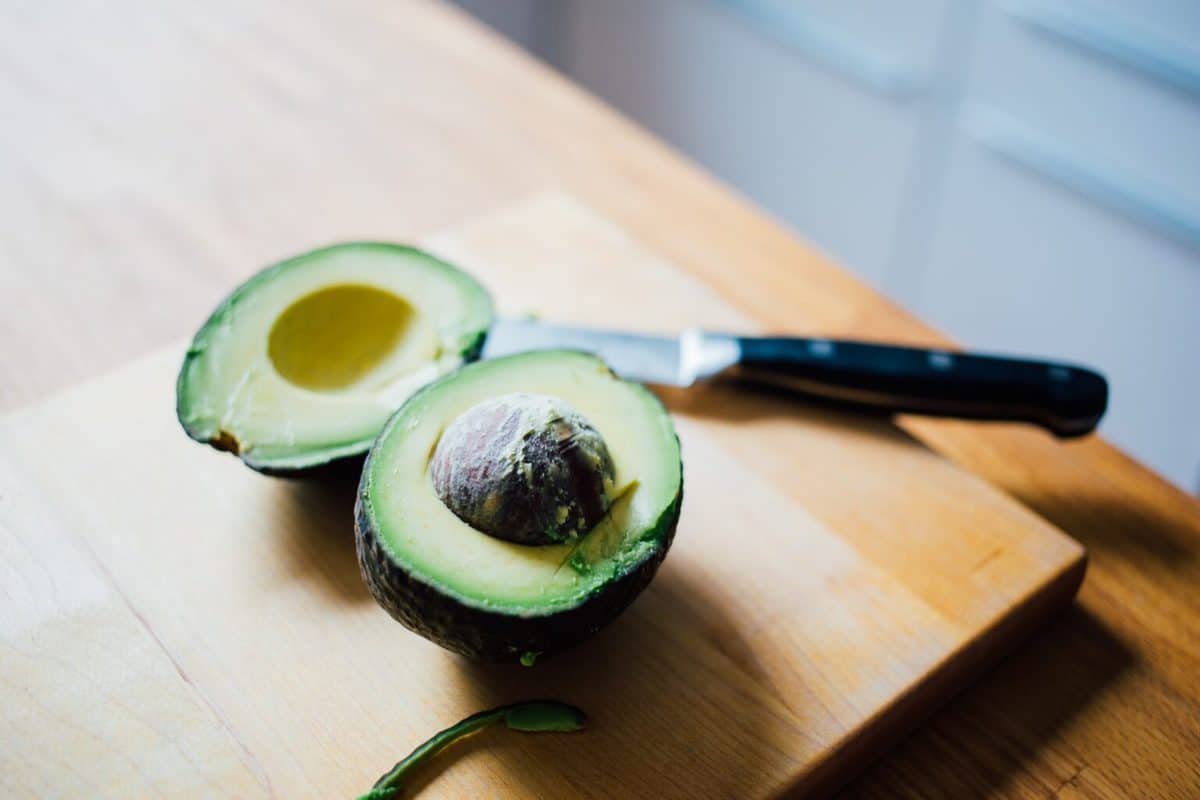 The first step in making baked avocado fries is to slice avocados lengthwise. You can use this Avocado Slicer for even strips. Next, cut them into fries. Next, dip them in a mixture of panko breadcrumbs and seasonings. Once coated, place on a baking sheet. Bake until golden and crispy. Serve with your favorite dipping sauce!
A Low-Carb Version of French Fries
Baked avocado fries are a great alternative to traditional French fries. They are low in carbs and are ideal for low carb diets. They taste delicious, and are easy to prepare.
These baked avocado fries are a great way to increase the nutrients and calories in your diet without sacrificing taste. These delicious snacks can be enjoyed as an appetizer or snack. You can make them gluten-free and keto-friendly by swapping the breadcrumbs for crushed pork rinds.
Avocados are high in antioxidants, which help fight against free radicals that can damage your body. They also help prevent inflammation. They also contain carotenoids, which help heal sunburns and protect the skin from UV rays. Avocados are popularly used as ingredients in skin and hair-care products and masks due to their revitalizing effects on the skin. Eating avocados can help you slow down the aging process, making you look and feel younger.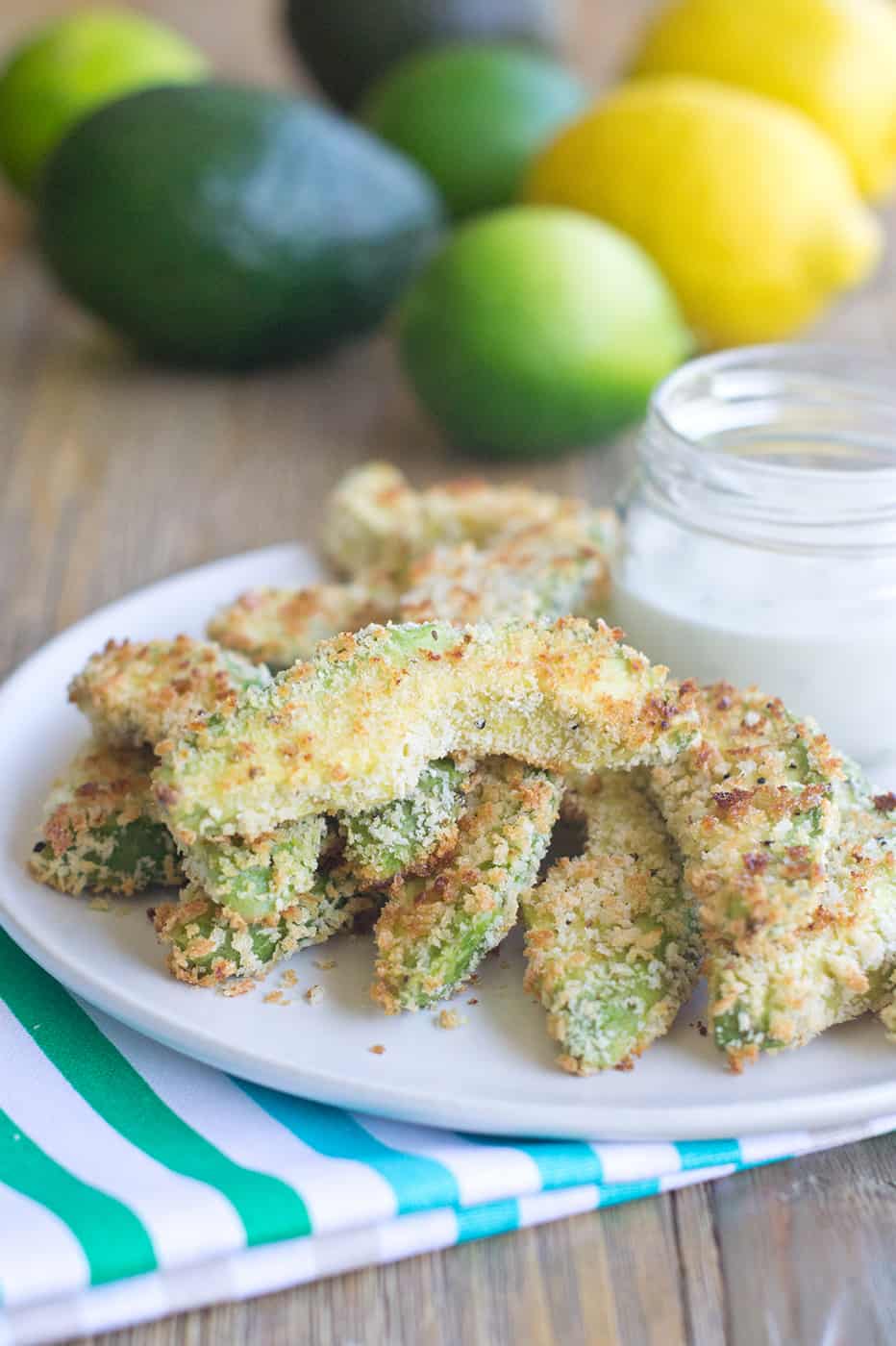 A Good Source of Potassium Too
Bottom Line: Avocado is one of the healthiest foods that you can eat. Packed with vitamins and nutrients, it is naturally filling and contains a high amount of potassium. This superfood is also great for kids and making these baked avocado fries is an easy way to get your kids to eat avocado!
Avocado fries are best served hot, but you can also serve them cold if you choose to. Eating them fresh will also give you the best texture and prevent sogginess.
You can use either a frying pan or a baking sheet to make them, but we chose baked because it provided the most even cooking method.
What to Pair Your Baked Avocado Fries With
When it comes to finding the perfect sidekick for your baked avocado fries, you can't go wrong with any of these delicious options.
For a classic combination, try pairing your fries with a juicy Queso Burger. The savory flavors of the burger will complement the creamy avocado perfectly.
If you're looking for something a little lighter, a salad is always a good option. We recommend topping your salad with some crispy bacon bits and a tangy vinaigrette – it's the perfect way to balance out the richness of the avocado fries.
Finally, if you want to really indulge, why not pair your fries with a decadent chocolate milkshake? The sweetness of the shake will bring out the natural flavor of the avocado, making for a truly heavenly experience.
Baked Avocado Fries
Yes, you can make fries with avocados! These crispy oven-baked avocado fries are a delicious appetizer or snack. Serve with your favorite dipping sauce, or make your own cilantro lime dipping sauce using Greek yogurt.
Ingredients
2 firm ripe Giumarra avocados, sliced ½-inch thick
1 lemon juiced
1 lime juiced
1 cup panko breadcrumbs
1/2 teaspoon salt divided
1/2 teaspoon lemon pepper seasoning divided
2 Tbsp. Litehouse® Homestyle Ranch Dressing
Instructions
Preheat oven to 425°F.

Combine lemon & lime juice in small bowl. Mix bread crumbs, ¼ tsp. salt and ¼ tsp. lemon pepper in separate bowl.

Dip avocados into juice, season with ¼ tsp. salt and ¼ tsp. lemon pepper, and press into bread crumbs.

Spray baking sheet with cooking spray, lay avocados single layer and bake 12-15 minutes, or until golden brown.
Nutrition
Calories: 271kcalCarbohydrates: 20gProtein: 20gFat: 13gSaturated Fat: 2gPolyunsaturated Fat: 8gMonounsaturated Fat: 3gCholesterol: 2mgSodium: 476mgPotassium: 92mgFiber: 4gSugar: 3gVitamin A: 18IUVitamin C: 19mgCalcium: 291mgIron: 3mg
More recipes to try: