Non-Dessert Cherry Recipes for Summer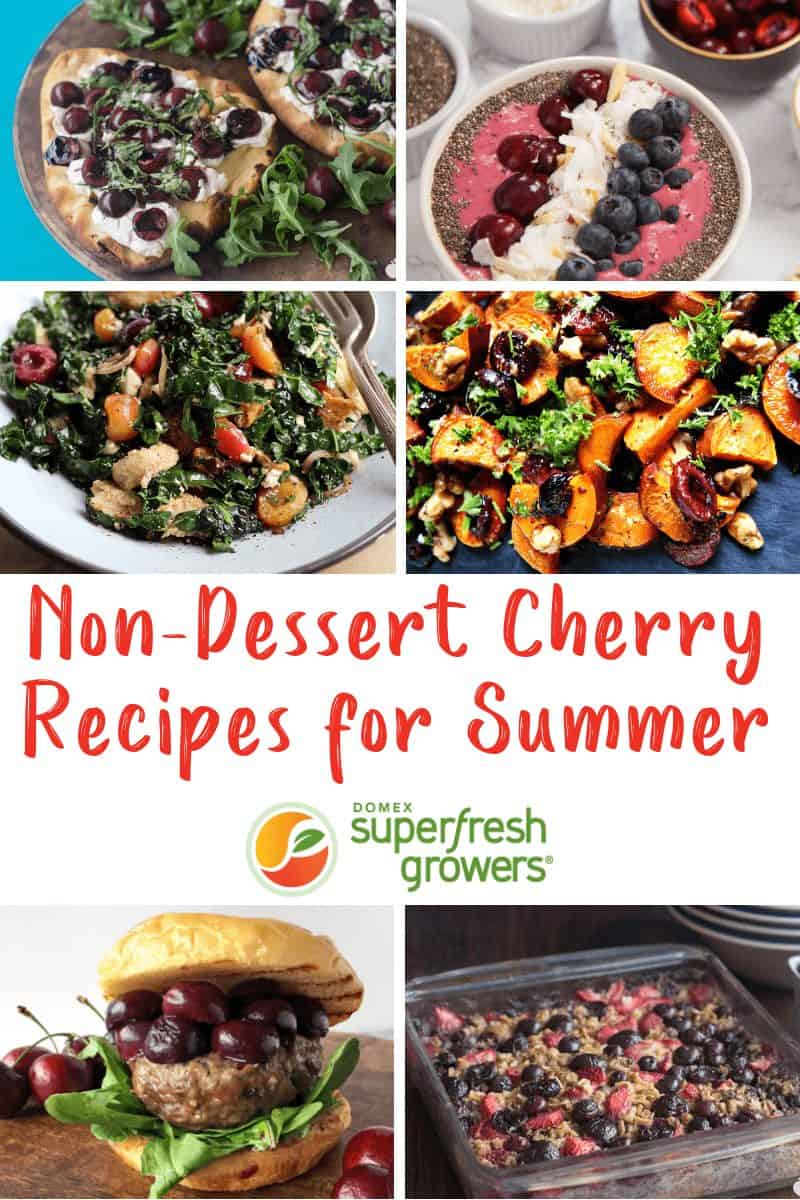 Disclosure: This post is sponsored by Superfresh Growers. All opinions are our own
Every summer, I count down the days until cherries are in stores. As one of the few truly seasonal fresh fruits or veggies, we only get to enjoy them for a limited time, from June to August, each year. My family goes through a bag of them on a weekly basis, and we love eating them plain or blended into smoothies, baked into pies or grilled and served with yogurt.
We're excited to partner with our friends at Superfresh Growers to celebrate cherry season this summer. Superfresh cherries are extra juicy, extra tasty, and extra-large!
Cherries are great for snacking and desserts, but there's are lots of ways to enjoy cherries for breakfast, lunch and dinner too.
Here are a few of our favorite Non-Dessert Cherry Recipes for your family to enjoy this summer:
Breakfast
Berry Cherry Baked Oatmeal – Get the kiddos in the kitchen on a Saturday morning to make this yummy baked oatmeal! We like to add a little Greek yogurt to top it off.
Dark Sweet Cherry Smoothie Bowl – Northwest cherries and frozen banana blend to create this creamy smoothie bowl with a frozen yogurt texture. Add with your favorite toppings and dig in!
Roasted Cherries & Mascarpone Ricotta Whipped Cream – Indulge in the decadence of juicy cherries topped with vanilla and citrus-scented fresh cream. This recipe is all about the roasted cherries and cream, so use it to top your waffles, pancakes, or just eat it out of the bowl!
---
Entrees & Sides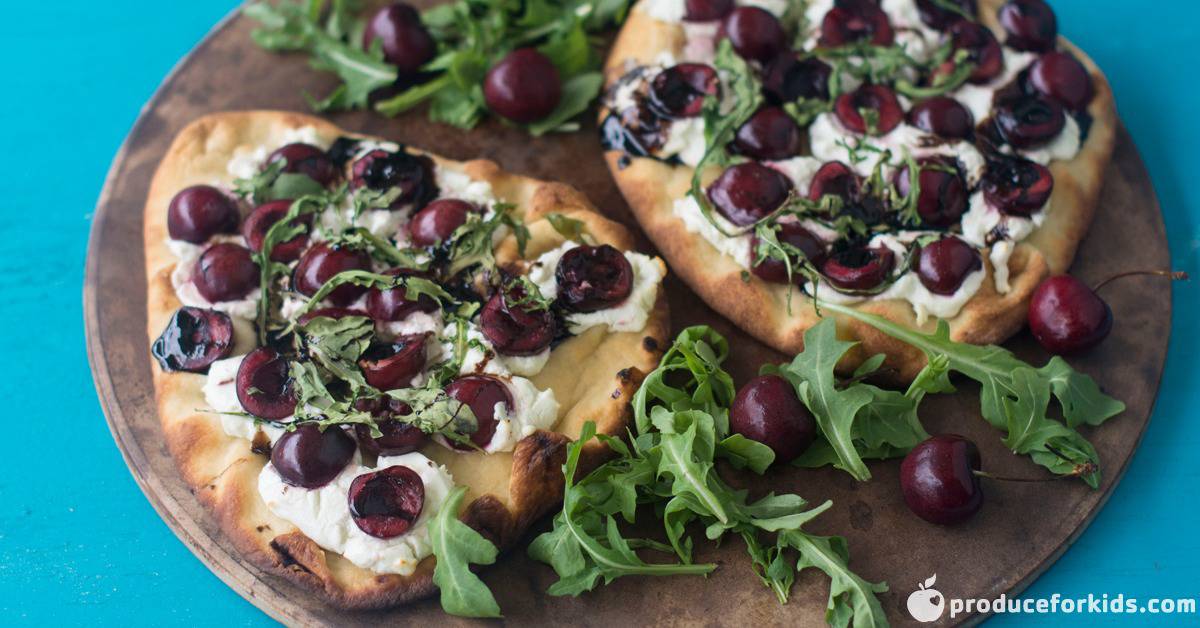 Cherry & Goat Cheese Flatbread Pizza – Enjoy a taste of summer with this grilled flatbread recipe. Fresh cherries, goat cheese and arugula pair for a delicious combination, and the balsamic glaze adds a touch of sweetness.
Black Bean Street Tacos with Sweet & Spicy Cherry Salsa – Give meat-filled tacos a rest during the summer with these easy Black Bean Street Tacos! The Sweet & Spicy Cherry Salsa adds a punch of flavor that elevates these simple tacos to a whole new level.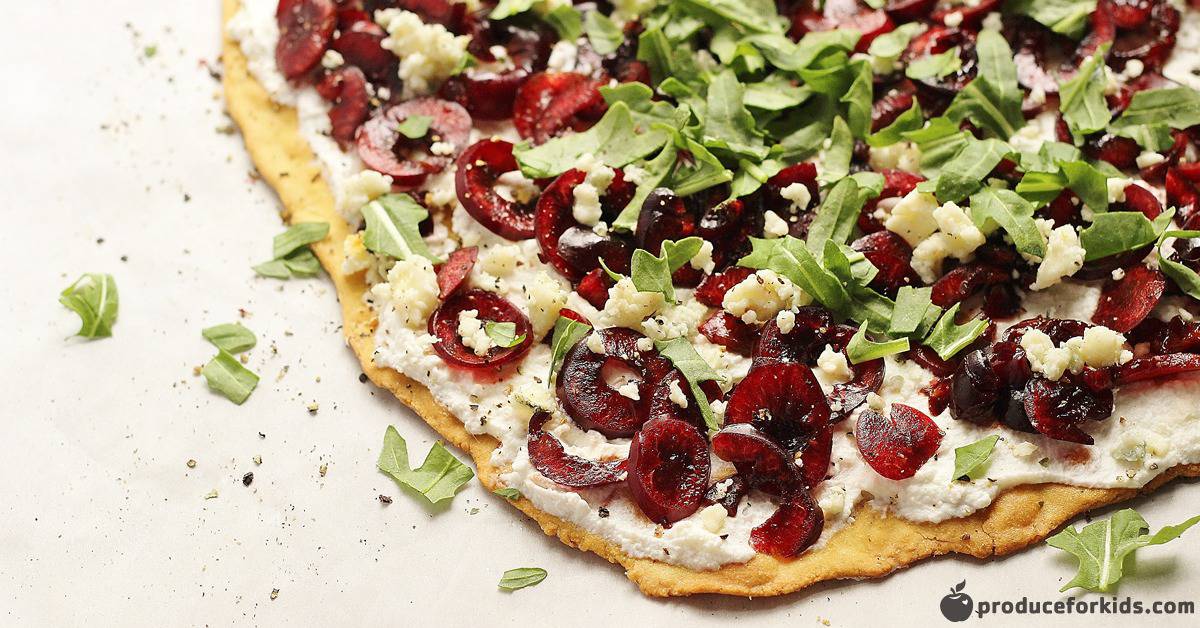 Cherry Flatbread with Ricotta Gorgonzola & Arugula – Sweet and savory combine for this delicious cherry flatbread! A simple, homemade gluten-free crust comes together easily and is topped with cherries, ricotta, gorgonzola and arugula for a delightful dish.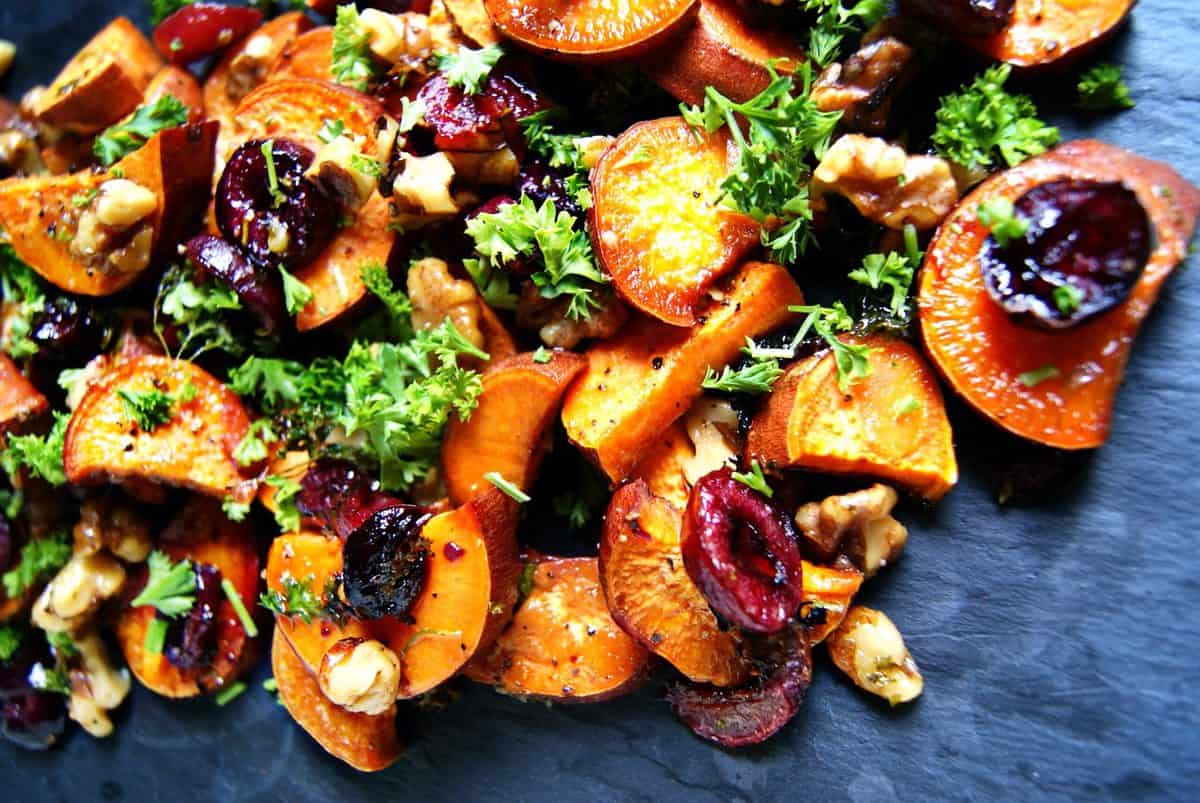 Cherry & Sweet Potato Summer Side – Simple, easy and full of flavor. This summer side dish takes minutes to prepare and will complement your summer adventures.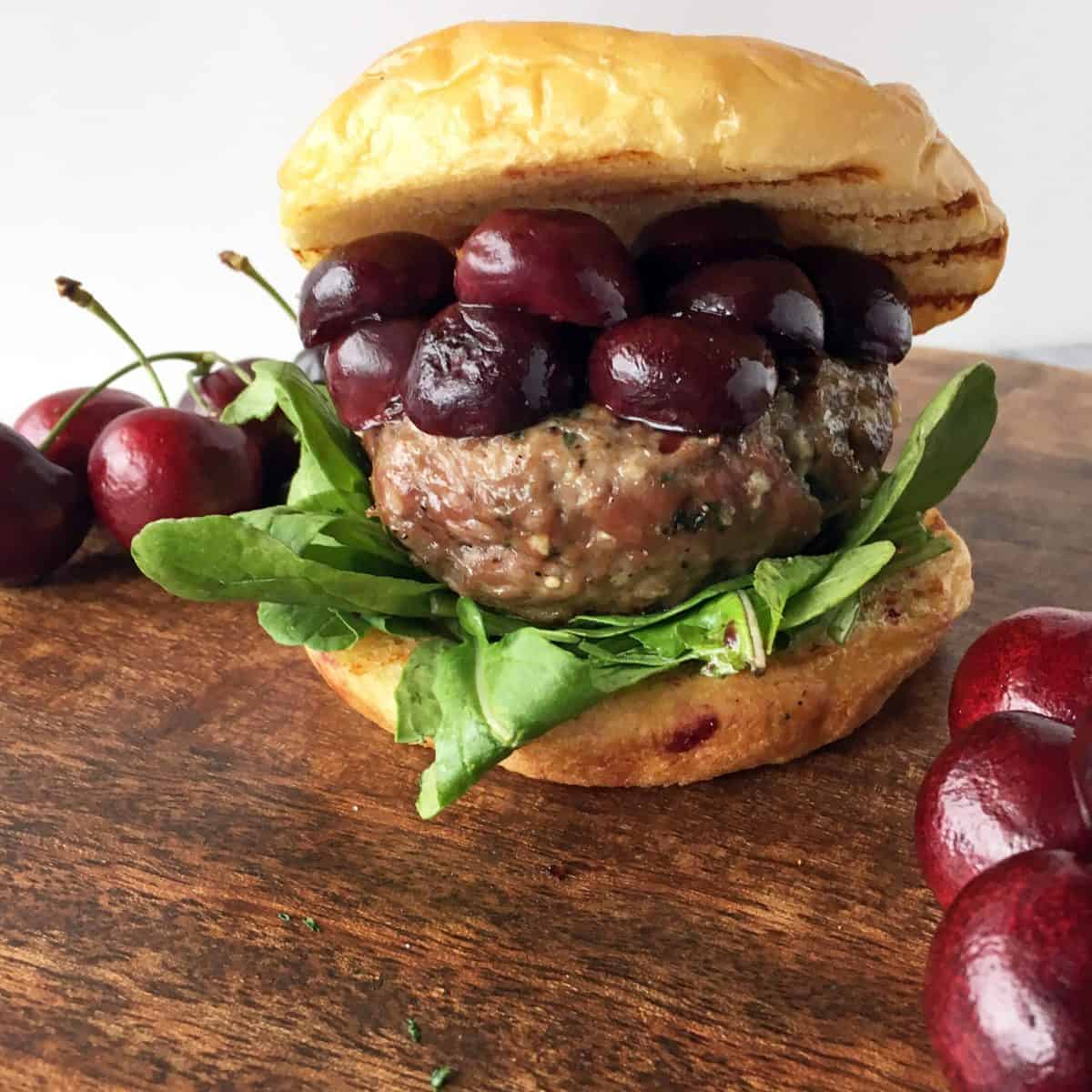 Lamb Burger with Sweet Red Cherries & Arugula – This mouth-watering and superbly spiced Sweet Cherry & Arugula Lamb Burger combines fresh mint, cumin and coriander for a Mediterranean twist with just the right amount of exotic flavor.
Savory Roasted Cherry Panzanella Salad – Throwing together a Panzanella salad is the perfect way to use up leftover bread. The roasted cherries bring so much flavor, you'll wonder why you haven't been eating this salad every day!