Episode 76: How To Stop Short Order Cooking For Your Family
On this episode of the Healthy Family Project Podcast, we're joined by Laura Fuentes, creator of MOMables, to discuss short order cooking and steps families can take to avoid it and make mealtime stress-free. We covered how to set boundaries and improve family communication, how to ease into meal planning, and tons of kitchen hacks to save time and make cooking less overwhelming.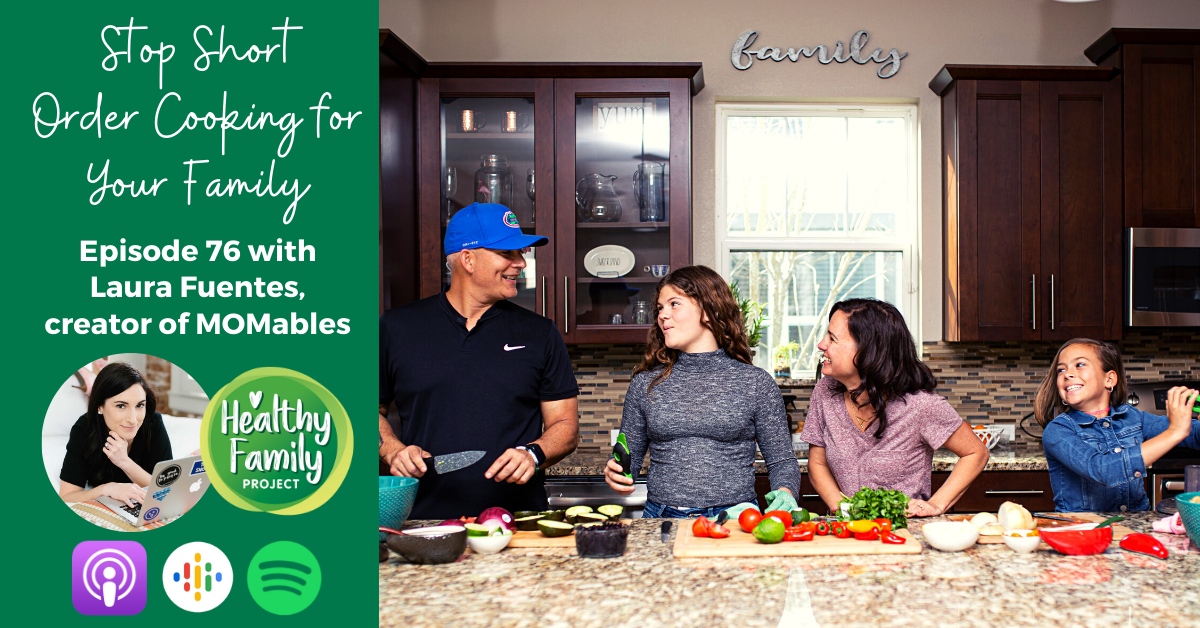 As busy parents, we're often pulled in a million directions between work, school, extracurricular activities, driving kids around, on top of all of our daily tasks. Time and time again, we hear from parents who find themselves feeling stressed spending way too much time in the kitchen cooking different meals for their selective eaters while trying to meal prep and pack lunches for the week.
We're here to discuss how parents can cut back on the constant short order cooking and transform mealtime to balance their kids' food preferences without defaulting into cooking 3+ meals every night. Spoiler alert: it's totally possible and throughout the episode, you'll hear lots of tips and strategies to make mealtime work for your family in a way that reduces stress, kitchen clean up and time spent cooking.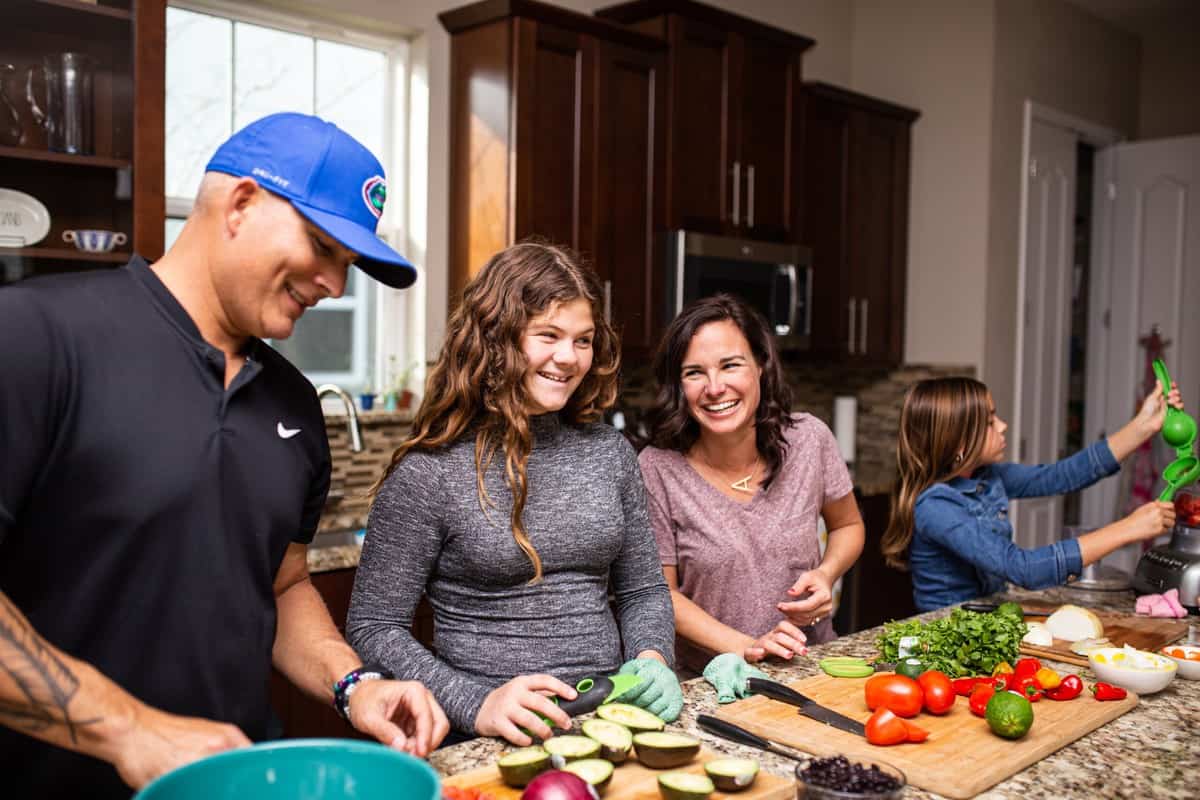 Through strong communication, simplifying your approach to meal planning, maximizing your time and inviting your kids into the process, you can make huge strides in transforming mealtime. As you embark on this journey, remember that it's okay to fail and trial and error is a huge part of the process. Every little win counts and along the way you'll discover tons of tricks that work for your family.
About Our Guest, Laura Fuentes
Laura Fuentes is the creator of MOMables, where she's helped thousands of families improve their health and wellness by establishing healthier eating habits as a family with her Family KickStart Program and Weekly Meal Plans.
She's the Author of 5 Cookbooks, a successful entrepreneur, public speaker, spokesperson, makes regular television appearances like on TODAY and Good Morning America, has competed on Food Network and won! Her 100K + YouTube subscribers make her an "official YouTuber" according to her 10-year-old that is.
Laura is bilingual, born and raised in Spain, and currently lives outside of New Orleans with her husband and 3 kids. In her spare time, Laura reads, sleeps, and works out. What she loves most is taking her family on travel adventures.
Listen to How To Stop Short Order Cooking For Your Family
What We Cover:
Want to skip straight to a hot topic? See timestamps below. But of course, we recommend listening all the way through to get all the great tips and tricks!
2:48 Get to know Laura!
12:15 How to transform mealtime
13:44 Family communication tips
16:30 How to delegate to your kids
19:46 Tips to start short-order cooking
29:11 How to incorporate new flavors
37:00 Meal Plans
44:22 Laura's easy staple weeknight recipe
Relevant Links
Other Podcast Episodes to Check Out:
Healthy Family Project Facebook Group
Join our Healthy Family Project Facebook group! This group will serve as a safe space for parents and caregivers to talk all about raising a healthy family – from dealing with a picky eater and tips to get more fruits and veggies onto plates to exercising as a family and mental health. We welcome all of you to join in!
Listener Survey!
Thank you so much for supporting the Healthy Family Project Podcast! We'd love it if you could take 5 minutes to let us know how we can bring you the best possible content for future episodes. Take the survey here.
---
Healthy Family Project Podcast
Conversations covering hot topics in the world of health, food and family with a dose of fun. Helping families ease their way into a new fresh and healthy world.
Be on the lookout for new bi-weekly episodes and don't forget to subscribe on Apple Podcasts, Google Podcasts, Spotify or your favorite podcasting site. If you like an episode, make sure to leave a rating and comment.
If you are interested in being a guest on the Healthy Family Project podcast, contact amanda@healthyfamilyproject.com with your topic idea for consideration.