Episode 73: Ways To Encourage Kids To Give Back
On this episode of the Healthy Family Project Podcast we're joined by a panel of moms to talk about the ways to encourage kids to give back and how we can set positive examples for our kids. We discussed lots of great ideas for family-friendly volunteering opportunities including virtual options.
We were talking on our last meeting about the importance of talking to our kids about giving back and the importance of volunteering, and in that discussion, we realized we had a lot of different ideas and things we do with the kids all year long to help others. So, while we will definitely be participating in Giving Tuesday this year, we also wanted to share some ideas on how we encourage our kids to help our local community all year long. So, be sure to listen to our Mom Panel on this episode of the Healthy Family Project Podcast and get inspired. And please, if you have any other suggestions on how to get kids involved in giving back or volunteering, let us know!
Giving Tuesday is a global day of giving that takes place on the Tuesday after Thanksgiving. The mission is simple: to inspire people to do good. The organization's website touts thousands of giving back opportunities including a map to find local giving back opportunities ideas for individuals, small businesses, schools, and families.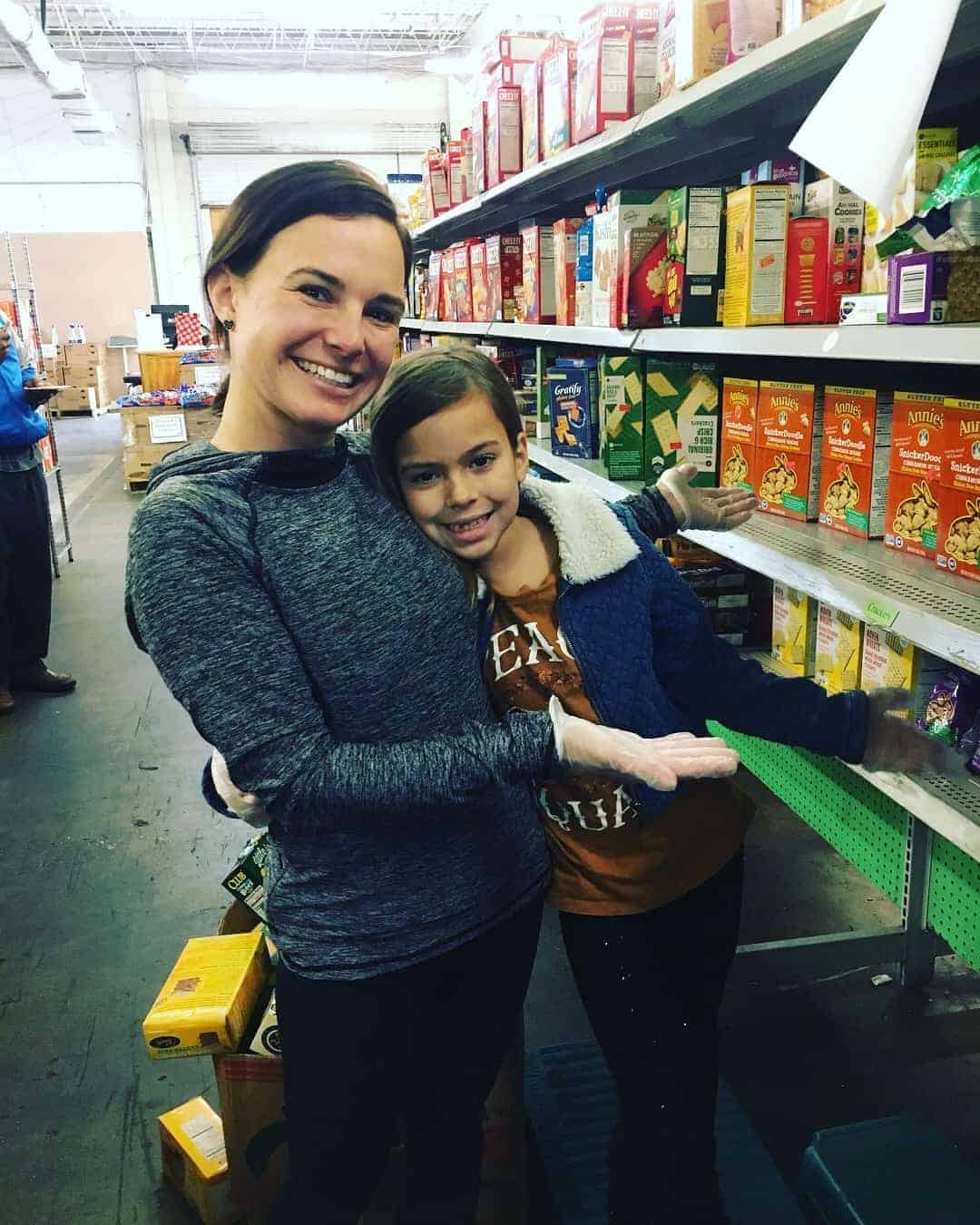 To celebrate and promote this amazing initiative, we gathered a panel of moms to discuss how they talk to their kids about giving back, how to teach little ones the importance of gratitude, and ideas for volunteering opportunities that are family-friendly.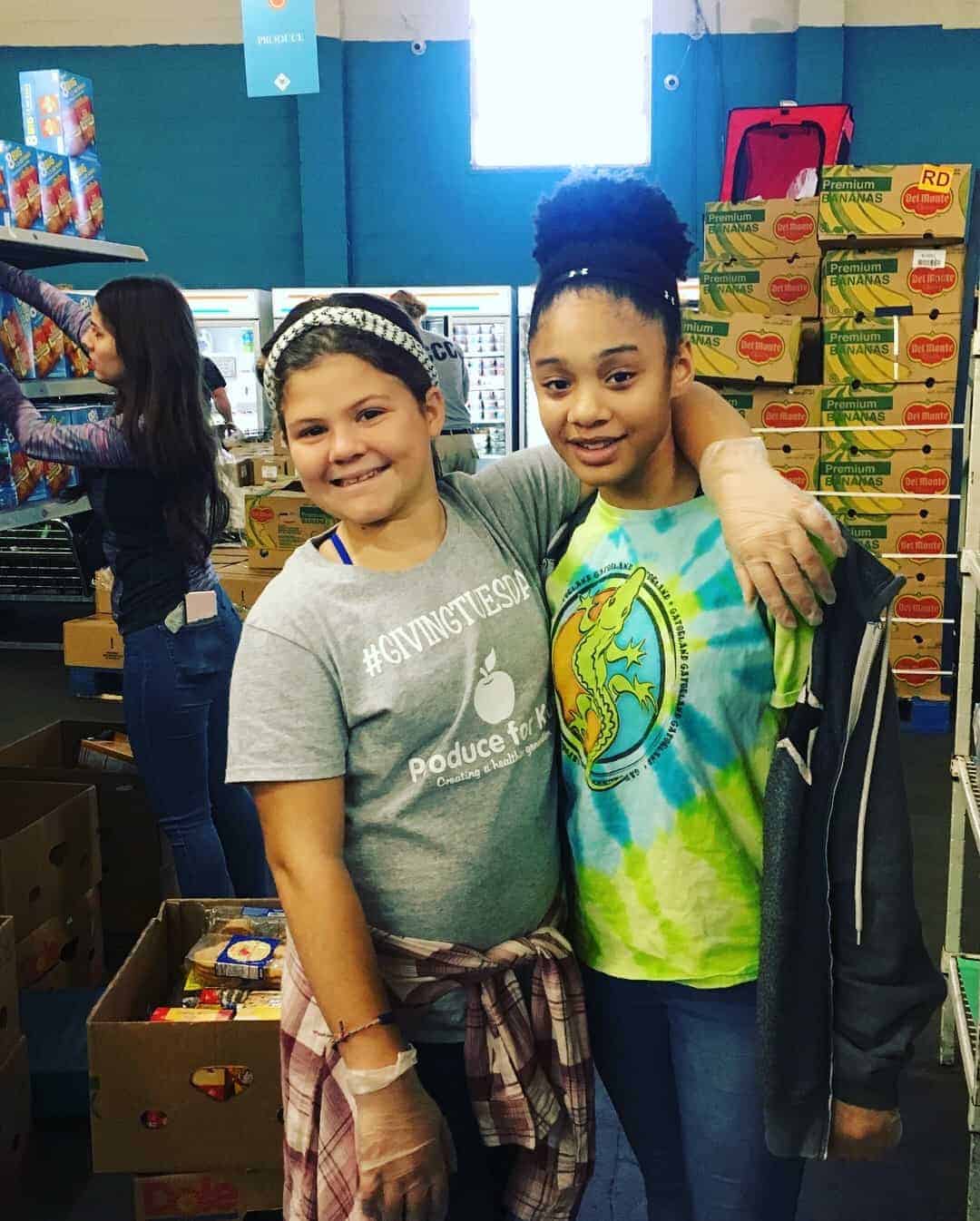 Whether it's donating your time, money, household items, or expertise, the possibilities are endless when it comes to giving back. Big or small, every act of kindness is important and can make a huge difference!
Listen to the Ways To Encourage Kids To Give Back episode
What We Cover:
Want to skip straight to a hot topic? See timestamps below. But of course, we recommend listening all the way through to get all the great tips and tricks!
0:50 Meet our amazing panel!
2:24 How do you encourage your kids to give back?
8:12 How to find local volunteer opportunities?
11:33 Out of the box giving back ideas
21:55 Virtual volunteering
Relevant Links
Other Podcast Episodes to Check Out:
Healthy Family Project Facebook Group
Join our Healthy Family Project Facebook group! This group will serve as a safe space for parents and caregivers to talk all about raising a healthy family – from dealing with a picky eater and tips to get more fruits and veggies onto plates to exercising as a family and mental health. We welcome all of you to join in!
Listener Survey!
Thank you so much for supporting the Healthy Family Project Podcast! We'd love it if you could take 5 minutes to let us know how we can bring you the best possible content for future episodes. Take the survey here.
---
Healthy Family Project Podcast
Conversations covering hot topics in the world of health, food and family with a dose of fun. Helping families ease their way into a new fresh and healthy world.
Be on the lookout for new bi-weekly episodes and don't forget to subscribe on Apple Podcasts, Google Podcasts, Spotify or your favorite podcasting site. If you like an episode, make sure to leave a rating and comment.
If you are interested in being a guest on the Healthy Family Project podcast, contact amanda@healthyfamilyproject.com with your topic idea for consideration.