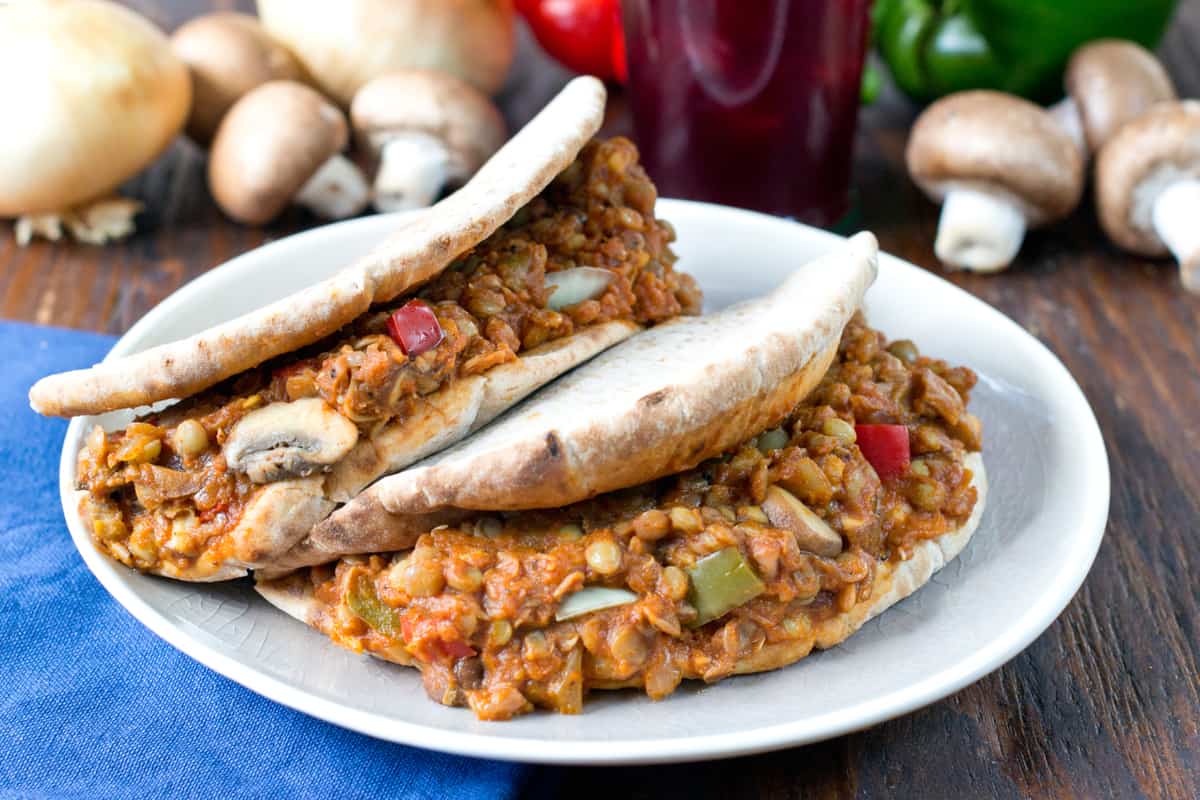 A hearty, meatless dinner that your whole family will love. A quick, easy and healthy twist on classic Sloppy Joes.
Recipe created by Christine Pittman in partnership with Produce for Kids.
Vegetarian Sloppy Joes
Ingredients
3/4 cups uncooked lentils
1 tablespoon olive oil
8 ounces mushrooms chopped
1/2 red bell pepper chopped
1/2 green bell pepper chopped
2 cloves garlic minced
2 teaspoons chili powder
1 teaspoon dry mustard
1/2 teaspoon Worcestershire sauce
1 cup no-salt-added ketchup
1 cup pumpkin puree
1/2 teaspoon salt
4 whole wheat pitas
Instructions
Combine lentils and 5 cups of water into large pot, bring to a boil. Reduce to simmer and cook until 10-15 minutes, or until tender. Drain.

Meanwhile, heat oil in large skillet over medium-high heat. Add mushrooms, onion, and peppers and cook stirring occasionally 4-5 minutes or until softened. Add garlic, chilli powder, mustard, Worcestershire, ketchup, pumpkin, salt, pepper and lentils. Cook for 3 minutes, stirring occasionally.

Microwave pitas on HIGH for 20 seconds. Place filling on one half of each pita and fold in half.