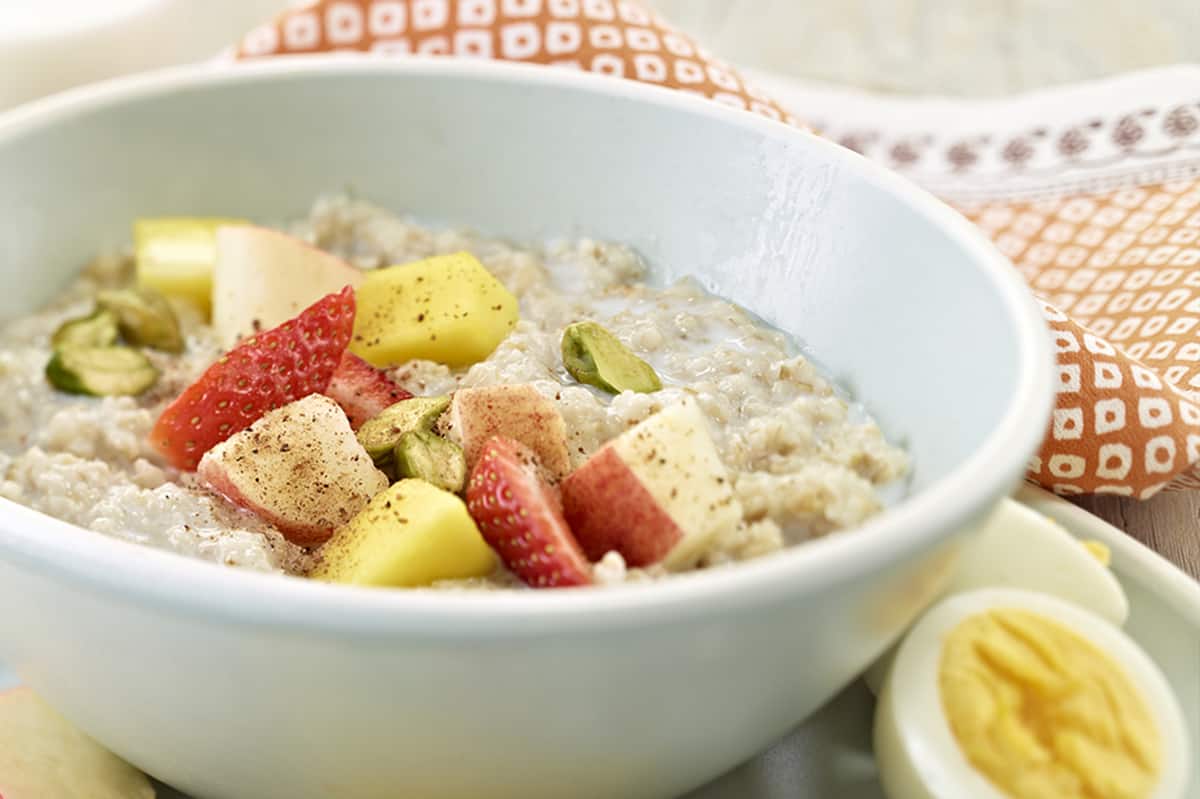 Three different fruits come together in this oatmeal recipe to give a punch of natural sweetness and an antioxidant boost.
Rise 'n Shine Oatmeal
Ingredients
1 cup rolled oats
1/2 teaspoon ground cinnamon
2/3 cup sliced strawberries
2/3 cup chopped mango
2/3 cup chopped apples
1/4 cup shelled pistachios
1 tablespoon honey to taste
4 large eggs
Instructions
Bring 2 cups water and oats to boil in small saucepan; add cinnamon, reduce heat and simmer 10 minutes, or until thickened and tender.

Top oatmeal with strawberries, mango, apple, pistachios and honey, if desired.
Nutrition
Calories: 418kcalCarbohydrates: 50.7gProtein: 24.6gFat: 12.9gCholesterol: 195mgSodium: 214mgFiber: 6.3g