Healthy Breakfast for Dinner Ideas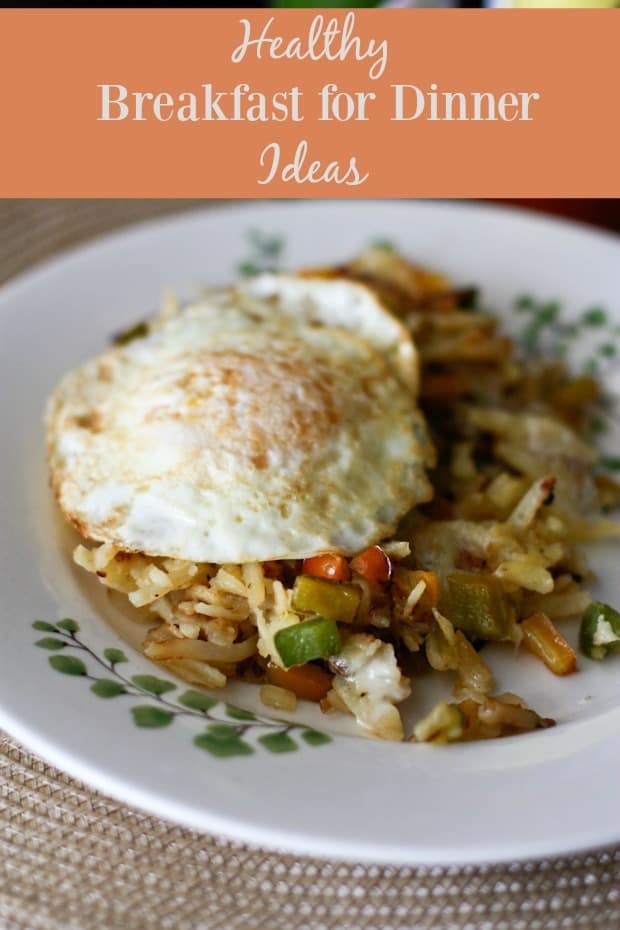 My family always cheers when I declare it "Breakfast for Dinner" night in our house. Something about eating breakfast foods at a time of day that you typically wouldn't is exciting, I guess. I'll take the dinner time excitement any day!
Normally, I like to serve eggs for nights like this, for the protein and ease of being able to feed a whole family quickly at once. Eggs are so versatile – you can really up your veggie intake for the day with an egg and vegetable scramble or get in an extra serving of fruit by simply adding a side of berries or cantaloupe to your plate (or both!). If asked, my kids would most likely vote for pancakes or waffles which also offers the opportunity for healthy options by making them with whole grain ingredients. Whether you are going the savory – or sweet – route, it's easy to include plenty of fruits and veggies into the meal.
Here are some healthy ideas for you to try on your next Breakfast for Dinner night!
Savory:
Veggie Breakfast Burritos with Turkey Sausage – Kids (and grown ups) love anything in burrito form!
Spinach and Egg Breakfast Sandwich – swap out spinach for mushrooms or bell peppers for variety, and of course cheese is a must!
Cheesy Pepper and Onion Hash Browns – doctor up frozen shredded hash brown potatoes for extra veggies and flavor, this is a great side dish to serve with simple scrambled or fried eggs.
Greek Breakfast Casserole – throw together and bake up in minutes. For something different use leftover roasted vegetables and whatever cheese you have on hand.
Sweet:
Banana Fritters – these are great for when you have ripe bananas on the counter. Serve with yogurt and fruit.
Fruity Greek Yogurt Smoothie – sometimes a fruity smoothie like this is all you need to make scrambled eggs and toast a little more interesting. Smoothies for dinner are always fun!
Blueberry Banana Pancakes – who wouldn't be happy to sit down to a stack of these?
Apple and Pear French Toast  – French toast is always a treat in my house, fruit topping puts this whole grain breakfast over the top.