Episode 84: Tips For Parents Of College-Bound Students
Today we are talking with Sally Kuzemchak registered dietitian and author of RealMomNutrition.com about tips for parents of college-bound students. Her son recently started college and she has some great tips for us parents on navigating this journey.
Today we have a great episode lined up! Sally is typically joining us on the show to talk about meal prep and planning and other topics around nutrition, but today, we are getting a different side of Sally. She recently sent her son off to college and of course, having a high schooler myself, I was interested in learning more about her experience.

You know, the real stuff. Not what score you need to be accepted or tips on writing the essays (although, I would love to see an episode on that in the future.) The other things, like drawing lines, pressure, and the journey.
You will love Sally's candid advice on what she did well and what she thought she might do differently.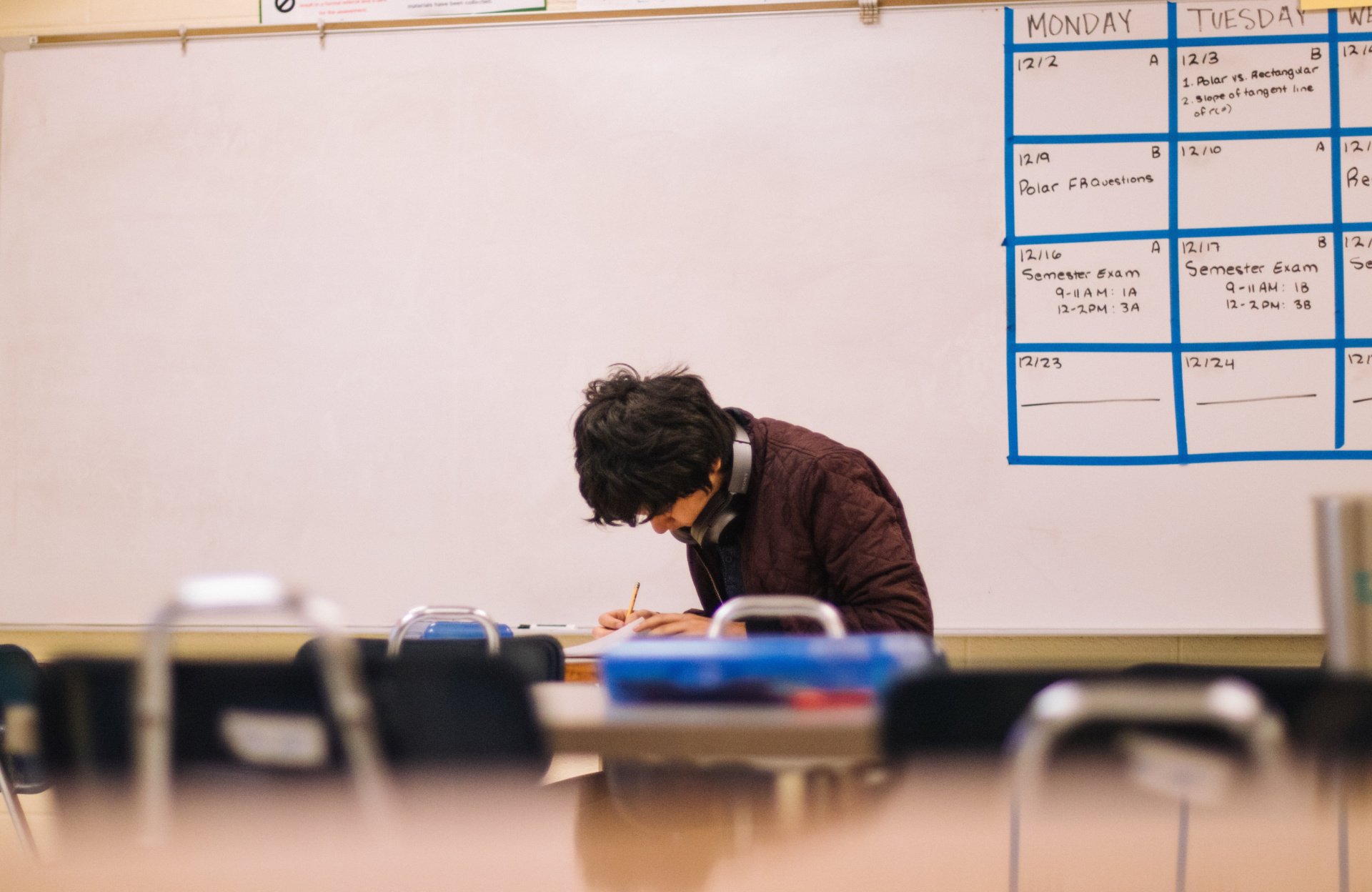 Listen to Tips For Parents Of College-Bound Students
What We Cover:
Want to skip straight to a specific topic? See timestamps below. But of course, we recommend listening all the way through to get all the great advice and tips!
2:25 An introduction to Sally Kuzemchak
3:24 Advice for parents whose kids are gearing up for college
5:27 Why it's important to let the school guide your child as a student
10:23 The pros and cons of submitting common applications
14:26 The reality check Sally got from her son
17:08 The right way and wrong way to do college tours
20:45 How social media influences the college application process
22:08 Signs it's time for your kid to take a break from social media
26:05 Why it's crucial to let your kids carve their own path (even when it's hard)
29:34 Why some kids don't get excited at the prospect of going to college
30:48 What Sally wishes she did differently when her son was applying and why
34:23 Special dates to be aware of when your child is in the application process
35:02 Why parents need to give themselves some grace during this time
35:37 Tips for supporting your kids emotionally during the application process
About Our Guest, Sally Kuzemchak
Sally is a registered dietitian, author, and mom of two boys. She blogs at RealMomNutrition.com, a "no-judgement zone" for feeding families. She is the author of two books, The 101 Healthiest Foods For Kids, a guidebook to the best whole foods for kids, and Cooking Light Dinnertime Survival Guide, a cookbook for busy families.
An award-winning reporter and writer, Sally serves as a Contributing Editor for Parents magazine and a blogger for WebMD. Her writing has been published in magazines including Prevention, Health, Family Circle, Eating Well, Fitness, and Shape.
Sally received her master's degree in dietetics from Ohio State University and resides in Columbus, OH with her family.
You can listen to Sally's previous episodes! Episode 72 How to Create A No Stress Dinner Plan, Episode 54 Nutrition Label 101, Episode 37 Balancing the Holiday Sugar Rush, Episode 34 Lunchbox Packing Mistakes To Avoid
Relevant Links
Other Podcast Episodes to Check Out:
Healthy Family Project Facebook Group
Don't forget to join our Healthy Family Project Facebook group if you haven't already to be part of the conversation around our episodes. Bookmark the healthyfamilyproject.com website ASAP because we have added several great recipes in addition to our already more than 600 registered dietitian, family-tested meal ideas.
Listener Survey!
Thank you so much for supporting the Healthy Family Project Podcast! We'd love it if you could take 5 minutes to let us know how we can bring you the best possible content for future episodes. Take the survey here.
---
Healthy Family Project Podcast
Conversations covering hot topics in the world of health, food and family with a dose of fun. Helping families ease their way into a new fresh and healthy world.
Be on the lookout for new bi-weekly episodes and don't forget to subscribe on Apple Podcasts, Google Podcasts, Spotify or your favorite podcasting site. If you like an episode, make sure to leave a rating and comment.
If you are interested in being a guest on the Healthy Family Project podcast, contact amanda@healthyfamilyproject.com with your topic idea for consideration.