6 Easy Ways to Use Frozen Fruits and Veggies
Today's guest blog post is brought to you by McKenzie Hall Jones, RDN and Lisa Samuel, MBA, RDN, of NourishRDs and consulting dietitians for the National Processed Raspberry Council.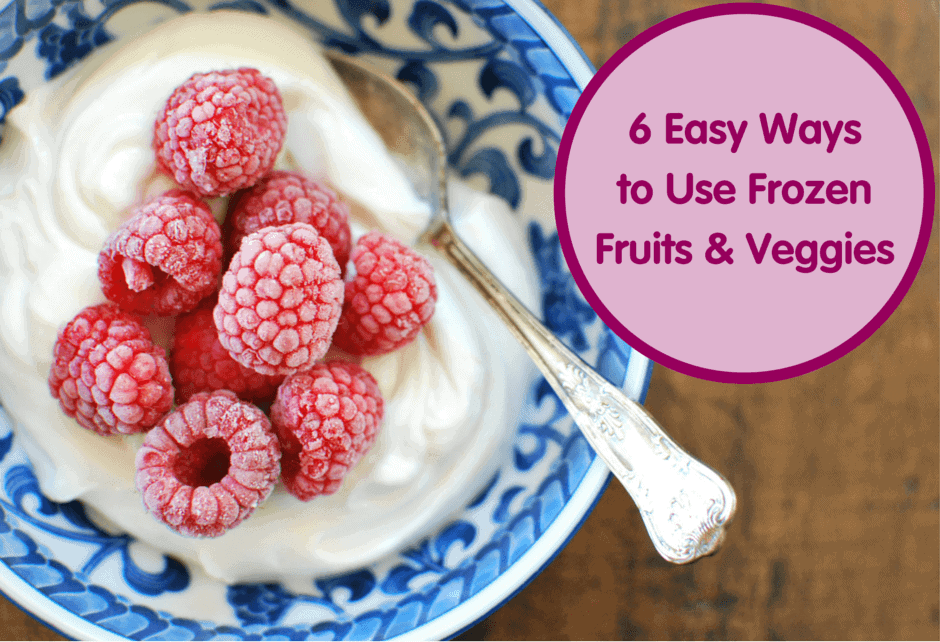 It may not be groundbreaking news that it's a good idea to eat your peas and carrots, but the benefits of eating meals centered on plant-based foods is gaining some serious traction. According to the 2015-2020 Dietary Guidelines for Americans, there are health benefits awaiting you and the planet from simply adding more plant foods, such as fruits and veggies into your daily meals. Frozen produce is an excellent option for incorporating more of these plant foods in your diet. Frozen raspberries, for example, are picked at the peak of ripeness and flash frozen – often within a few short hours of being plucked from the vine. So, breathe a sigh of relief – you don't need to wait until the snow melts to taste the sweet flavor of the summertime harvest.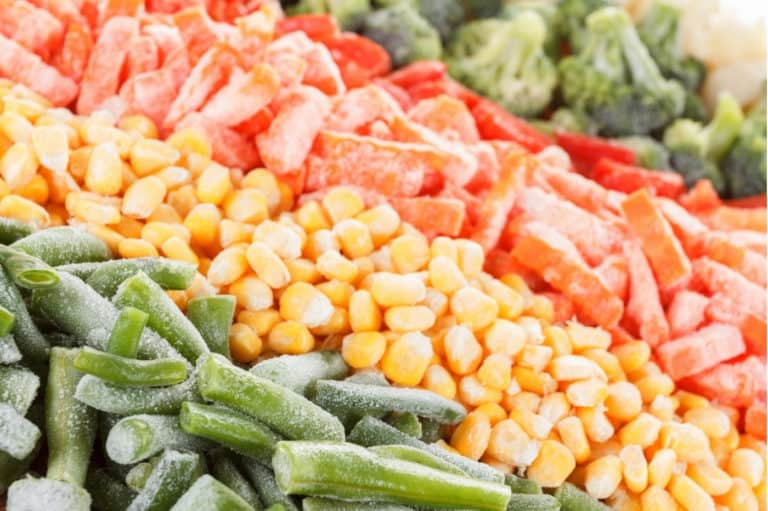 Here are six easy ways you can take advantage of frozen fruits and veggies:
Stir-it up. Each and every one of us ought to have an arsenal of recipes in our back pockets when hungry strikes and your simply stumped for ideas. A simple veggie stir-fry utilizing a bag of frozen veggies, sautéed with our favorite peanut sauce and piled on a serving of steamed brown rice is one of our go-to recipes. You can check it out by clicking here.
Get souped. It's such a shame to let your beautiful leafy greens wilt and make their way to the trash. Instead, opt for frozen spinach or kale to add in soups or casseroles for an added boost of fiber and nutrients, without the risk of spoiled produce.
Embrace the smoothie craze. If you're one of those people that repeatedly falls short on meeting your fruit and veggie goal, start your day with a smoothie. You can add all kinds of powerful plant foods, from berries to greens to tropical fruits! Even better, enjoy your creation smoothie-bowl style. Allow yourself the chance to sit down and mindfully "eat your smoothie." Start with our Raspberry Mango Smoothie Bowl recipe below.
Be innovative. Thawed, frozen corn is a delicious addition to homemade salsas while thawed, frozen peas add a burst of flavor and texture to veggie-heavy salads. And fruit can be used in a variety of baked goods, such as breads and muffins. When baking with frozen raspberries, leave them frozen until you are ready to add to the batter so they maintain their integrity and won't "bleed."
Feast on fruit for dessert. You won't only be satisfying your sweet tooth with fruit, you'll be consuming more vitamins, minerals, and antioxidants, too. Thawed, frozen raspberries topped with a spoonful of yogurt, a drizzle of dark chocolate or a sprinkling of homemade granola might just change the way you look at dessert.
Get saucy. Frozen fruit is ideal for creating a fruit compote to top on your pancakes or waffles. Or better yet, let your frozen fruit take a walk on the wild side and create the sweet-savory balance by using it as an ingredient for a marinade or salsa in your dinner recipes.
How To Make Raspberry Mango Smoothie Bowls
Serves 2
Ingredients:
1 cup frozen raspberries
1 cup frozen mango pieces
1 cup coconut milk
1 tablespoon agave nectar
1 tablespoon flax seeds
1 tablespoon hemp seeds
1 tablespoon chia seeds
Directions:
Blend all together in blender or food processor. Top with desired ingredients – such as extra raspberries, coconut milk and toasted almonds.