4 Ways to Fight Family Dinner Fatigue
With families and students working from home and attending at-home school a lot more these days, spending family time together, especially around the table every night, can feel repetitive. Mom and registered dietitian, Sally, breaks down four key ways to switch things up and fight the mundane; making dinner time a special and memorable night for everyone.
Hello everyone! Did you notice the new logo today? Produce for Kids has officially changed to Healthy Family Project! We will still be sharing amazing content that you have grown to love over the years, but now there will be more 🙂 You will inspiration for healthy meals as well as content around keeping your family healthy.
Speaking of meal inspiration, let's chat about dinner!
It used to be that for many busy families, dinner together at home wasn't always a sure thing. When the stars aligned and it actually happened, it felt special and almost sacred.
These days, we're seeing more of our families (and our own four walls) than ever before. In some ways, it's been a welcome and refreshing change. But let's be real: At times, all that togetherness can also feel like a little too much.
There's no disputing that family dinner is good for kids–there's a lot of research showing that kids who eat dinner regularly with their families eat more fruits and vegetables, do better in school, and are even less likely to dabble in drugs and alcohol.
But family dinner burnout is real right now. And if you're feeling it, here are some creative ways to fight it.
Change locations
If eating in front of the TV is typically a no-no, pick a few nights this month to allow it, gathered around a favorite TV show or movie (hey, you're still together!).
And lose the guilt: This is an occasional treat, not a regular habit. Or if you usually eat in the kitchen, take your plates to the dining room and light some candles.
Plan a serve-yourself meal
There are nights when everyone just needs some time apart. So make a meal your family can enjoy on their own time (this obviously works best for older kids who don't need help with their meals).
Two ideas: A slow cooker meal you can prepare and set on "warm", such as chili or soup, to eat in shifts (here are 21 slow cooker recipes).
Or build a grazing board on a baking sheet, tray, or platter, piled with all the random bits from the fridge and pantry, and let everyone have at it when they want it (it feels special and fun but is the ultimate low-maintenance meal for you!). Here's some grazing board inspiration.
Try a meal kit service
Sometimes preparing the meal is the part of family dinner that feels most fatiguing. I'm all about meal planning and saving money, but everyone needs and deserves a break sometimes. Meal kit subscription services inject new ideas and take some planning, shopping, and prep work off your plate.
With most everything measured out and simple step-by-step instructions, kits are also the perfect way to get kids in the kitchen and help them feel empowered and successful right off the bat. There are usually discount codes online or coupons for new subscribers, so shop around.
Find fresh conversation topics
"How was your day?" went over like a lead balloon before the pandemic. It's even worse now that we're together all day and literally know exactly how our respective days went! It may feel corny at first, but printed conversation starters do the trick when everyone is tight-lipped at the table.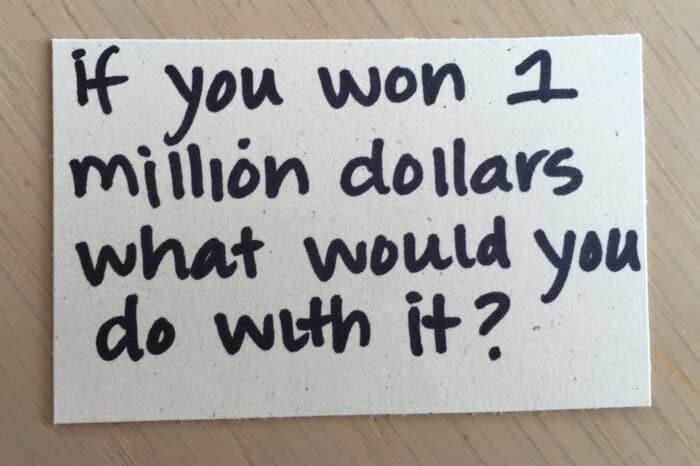 Station a glass or jar on the table and fill it with questions ranging from silly ("what superhero power would you choose?") to serious ("what would you change about the world if you could?"). Here are some more ideas to get you started (and listen to the Healthy Family Project podcast episode about this topic).