What's in Season for September?
Happy September! Fall will be making an official appearance this month, along with football season, cooler weather and back-to-school routines. Plus, a plethora of fresh fruits and veggies are in season at a grocery store new you!
Knowing what fresh produce items are in season when you head to the grocery store can not only save you money but also means that you'll be enjoying fruits and veggies at their peak!
Healthy eating doesn't have to be expensive. Planning meals around in-season fresh produce is one of the easiest ways to save on groceries. Click on each of the listed items for tips on how to pick, prepare and store these seasonal fruits and veggies, along with tasty recipe ideas.
What's in Season for September:
Apples are a fall staple. With so many varieties, this fruit can easily go sweet or savory and enjoyed as a snack, dessert, on a salad – the possibilities are endless! Check out these 40 Apple Recipes for Fall or this handy guide to apple varieties so you know which to use for snacking, cooking or baking.
Avocado lovers can rejoice – this favorite food is available year-round! Whether you're topping toast, swapping in for a healthier dessert (hello, Dark Chocolate Avocado Brownies!) or whipping up a bowl of guacamole, you can pick up avocados in stores all year.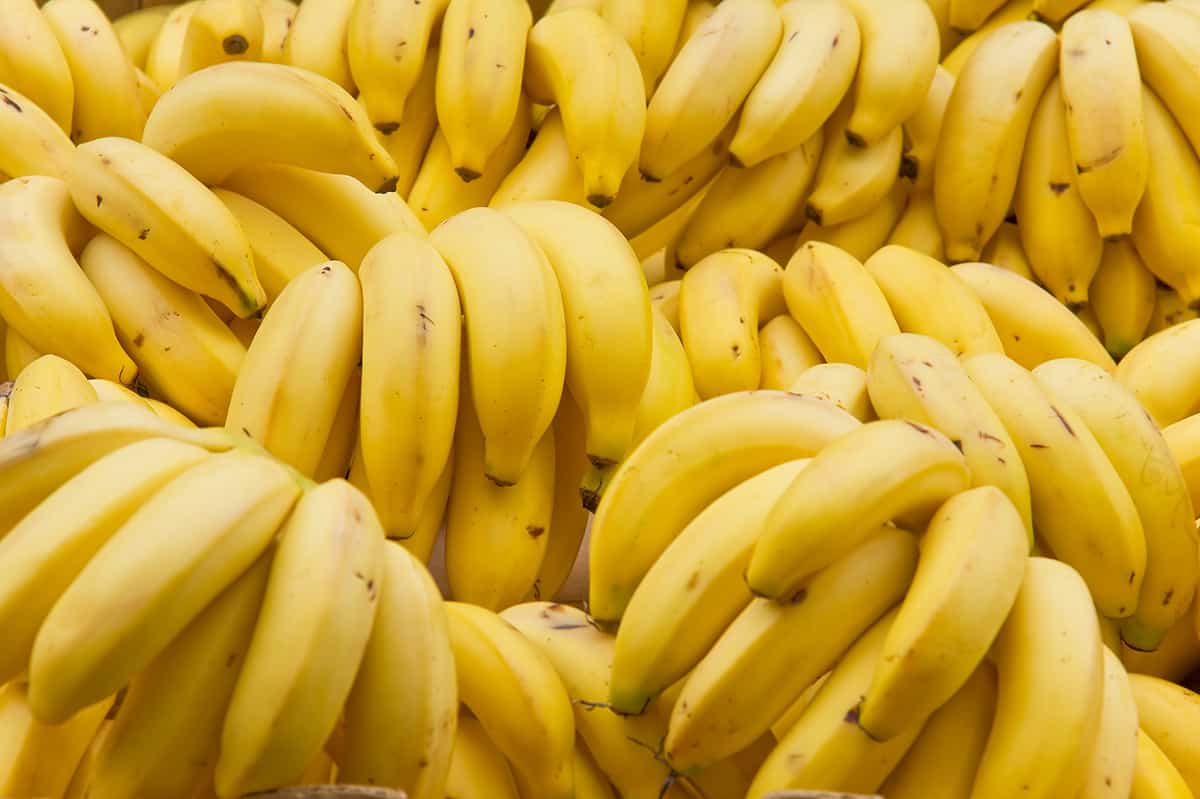 This favorite fruit is in season year-round making it easy to eat as a snack or add to smoothies, muffins, pancakes and turn into "nice" cream. Fun fact: the average American eats 28 pounds of bananas per year!
Beets get a bad rep due to their earthy taste, but roasting them brings out their natural sweetness and makes them perfect for adding to salads, blending into smoothies and more.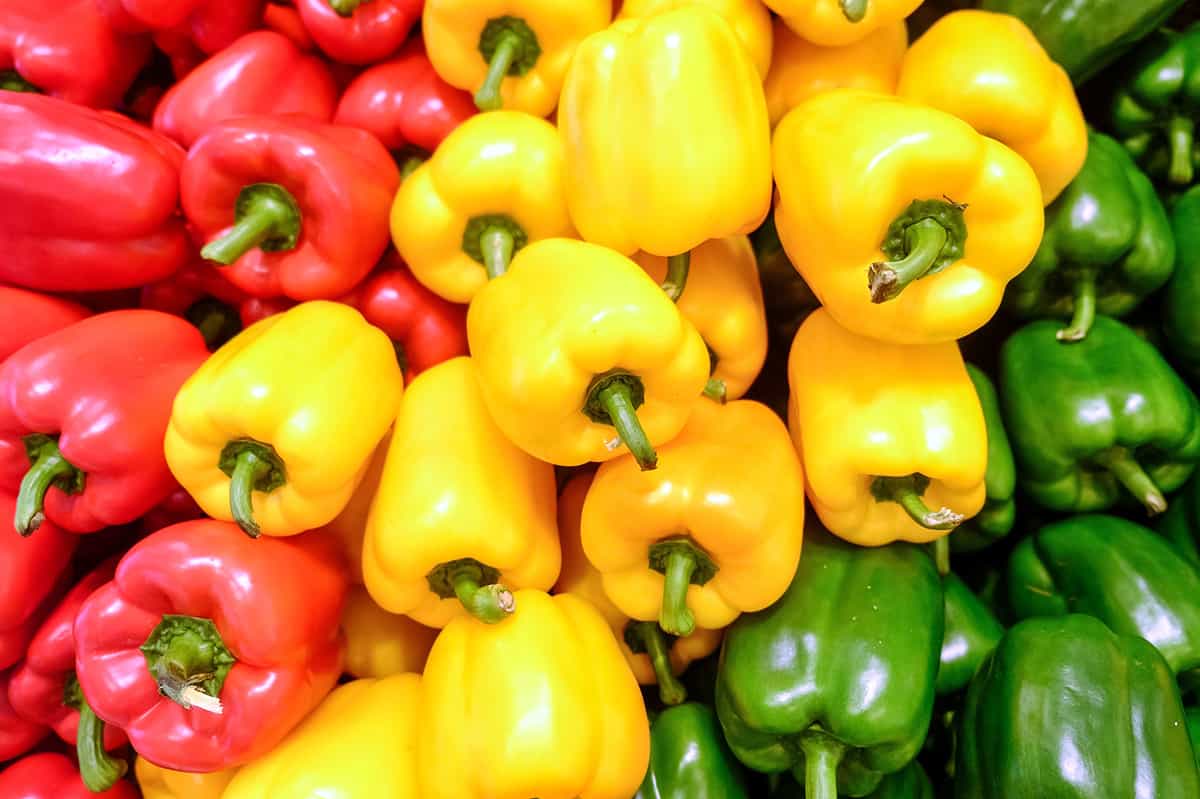 Peak season for bell peppers is July through September, but can usually be found year round in stores. Bell peppers are an excellent source of Vitamin A and C and a good source of Vitamin E and Vitamin B6. Store bell peppers unwashed in a plastic bag in the crisper drawer of your refrigerator for up to 4-5 days. Great for snacking, stuffing and a wide variety of dishes.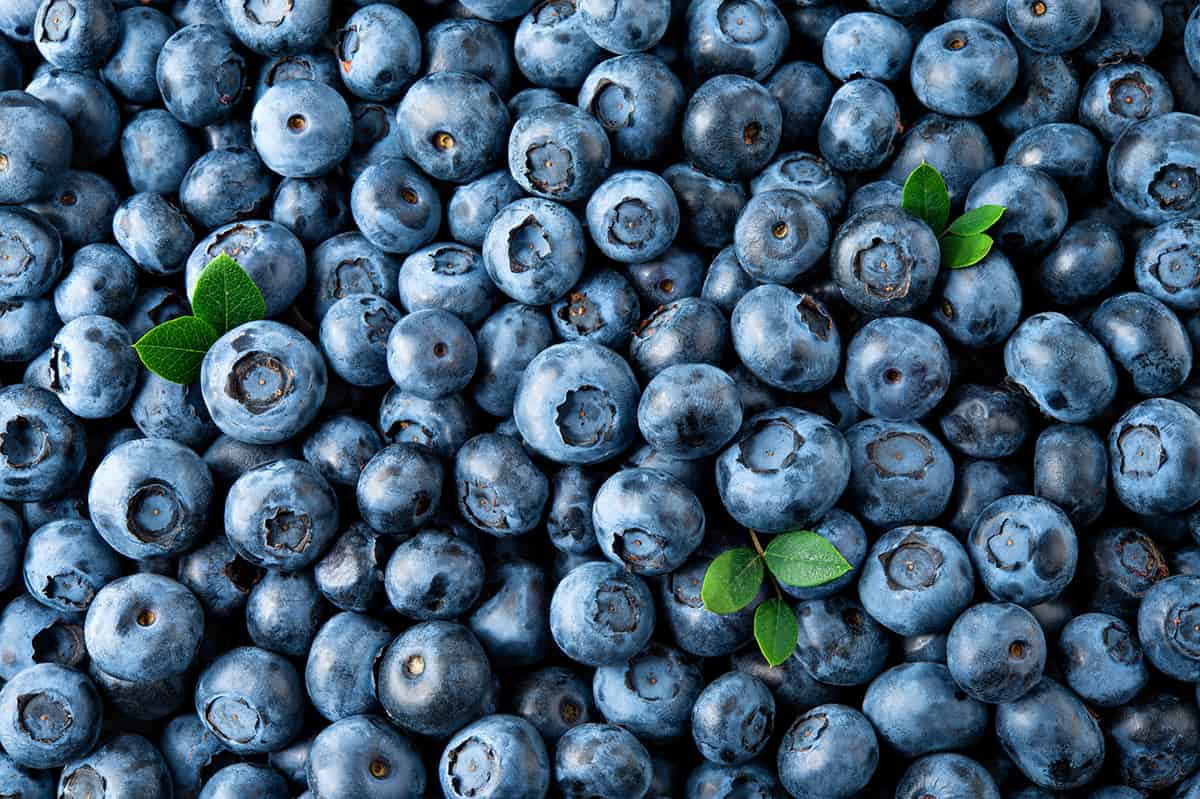 While blueberries can be found year-round in most regions, April to September is peak season. There are lots of great reasons to reach for blueberries. Did you know blueberries contain antioxidants that can improve vision, motor skills and reverse short-term memory loss associated with age-related diseases? Try them in this Easy Fruit Salsa, delicious baked oatmeal, in muffins, smoothies or even salads.
Bok Choy
Bok choy is a type of Chinese cabbage with a mild flavor that's delicious both raw and cooked. While bok choy is usually available year-round, it's at its peak in colder months. Try it in a stir-fry, salad, soup, or this homemade Instant Pot Chicken Ramen!
This veggie is full of vitamins and nutrients your body needs. Fresh broccoli is available year-round and can be added to almost any meal. Chop and add to a salad or turn into a broccoli slaw, steam or roast for an easy side dish, or toss into pasta salads, stir-fry, cornbread muffins and more.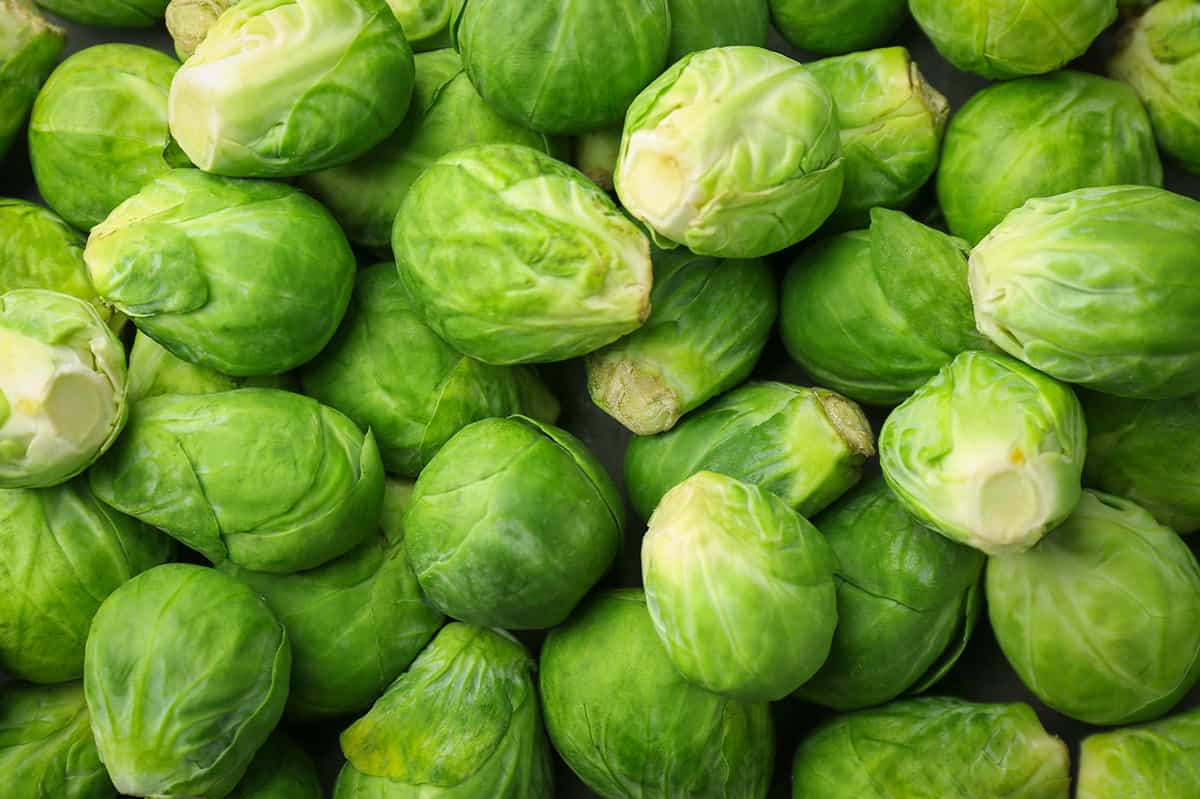 Brussels sprouts have made a serious comeback the last few years. My favorite way to prepare them in by simply tossing in olive oil, salt and pepper and roasting them in the oven, which brings out their natural sweetness. If you weren't a fan of "stinky" Brussels sprouts as a kid, try them this way!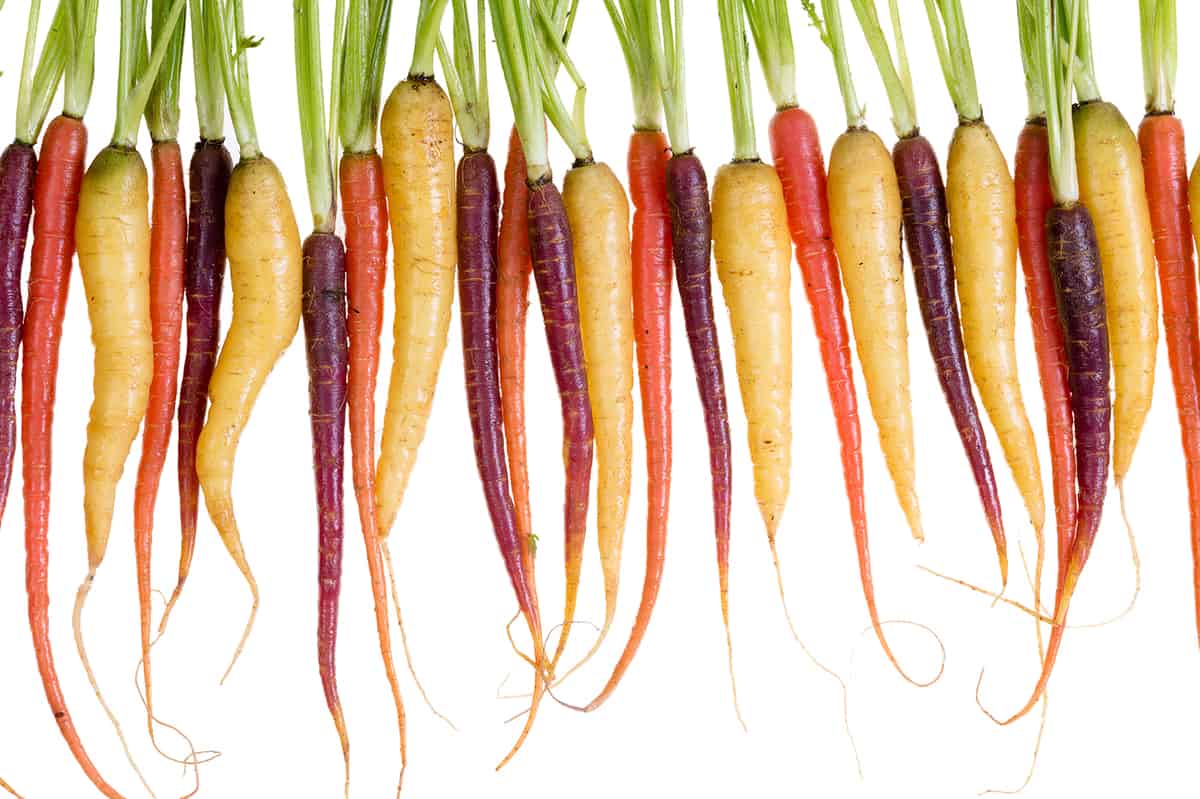 Carrots aren't just for Bugs Bunny! This kid-favorite veggie can simply be served with a side of ranch for dipping, roasted (bringing out a natural sweetness), steamed, or shredded and added to muffins, soups, mac n cheese, meatballs and more.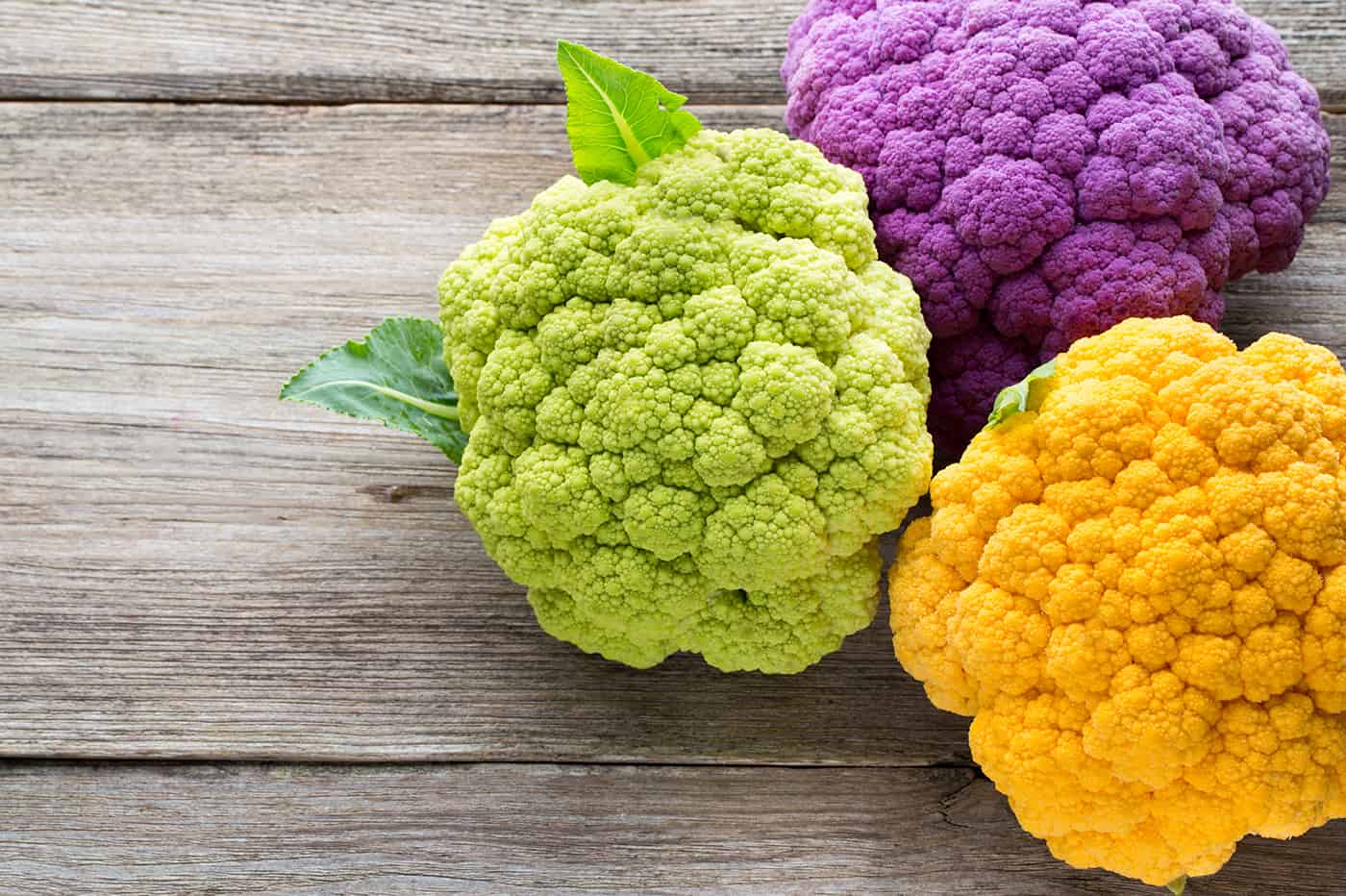 Talk about a comeback veggie! Cauliflower is taking the culinary world by storm and popping up in everything from pizza crust to fried rice. This versatile veggie can be used to make pesto, added to mashed potatoes for a lighter dish, turned into savory waffles or used to replace rice in classic casseroles.
This crunchy veggie is best known by kids as the base of Ants on a Log, but can also be used in many different ways to add flavor and texture to dishes. Chop and add to a potato salad, use as a base for soups, add crunch to salads and more.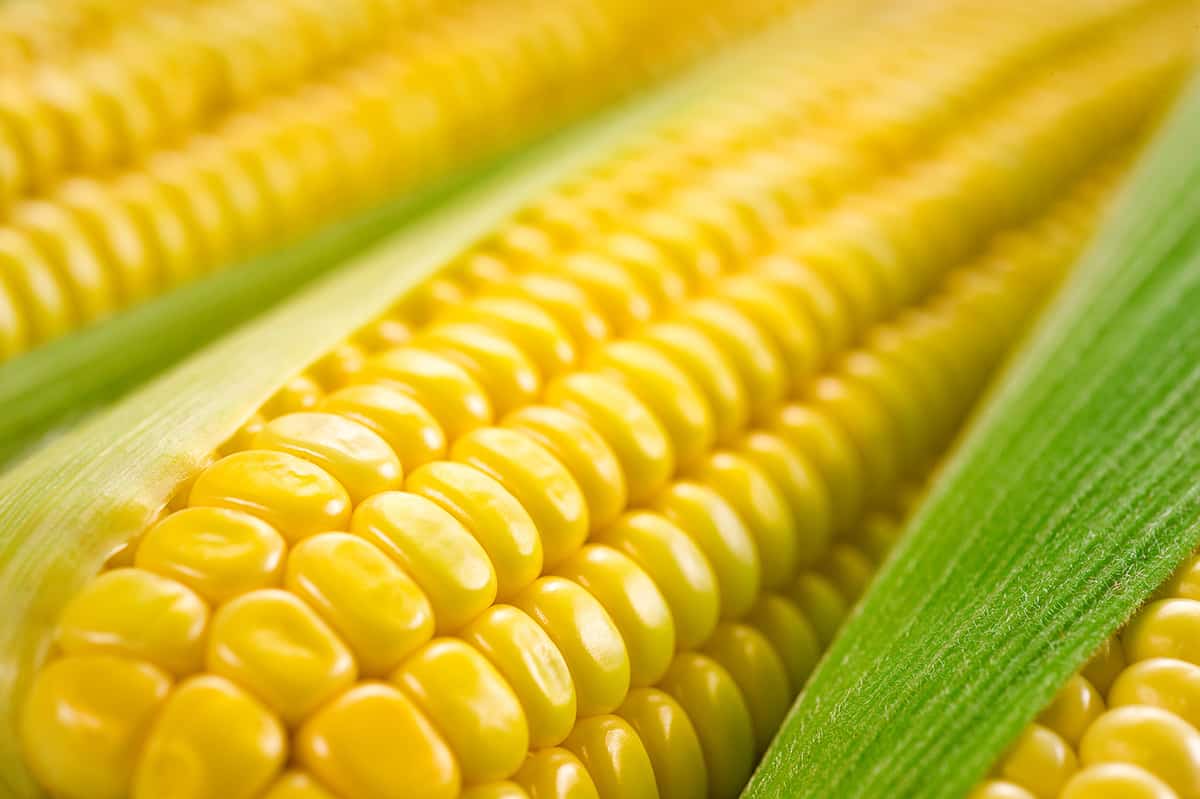 October is the end of peak season for corn, so get it while you can! You can stock up and freeze for later or enjoy one last grilled corn on the cob before the season ends.
Eggplant is a good source of dietary fiber, Vitamin B1, copper, manganese, Vitamin B6, niacin, potassium, folate, and Vitamin K! We love it in this Kale & Ricotta Stuffed Eggplant Rollatini or as an easy weeknight pasta dish.
Did you know there are over 8,000 varieties of grapes? Whether you're team green or red grapes or prefer one of the specialty varieties like Cotton Candy Grapes or "Witches Fingers" grapes, there's no denying grapes make the perfect snack. Now's the time to stock up and freeze for later. Watch how easy it is!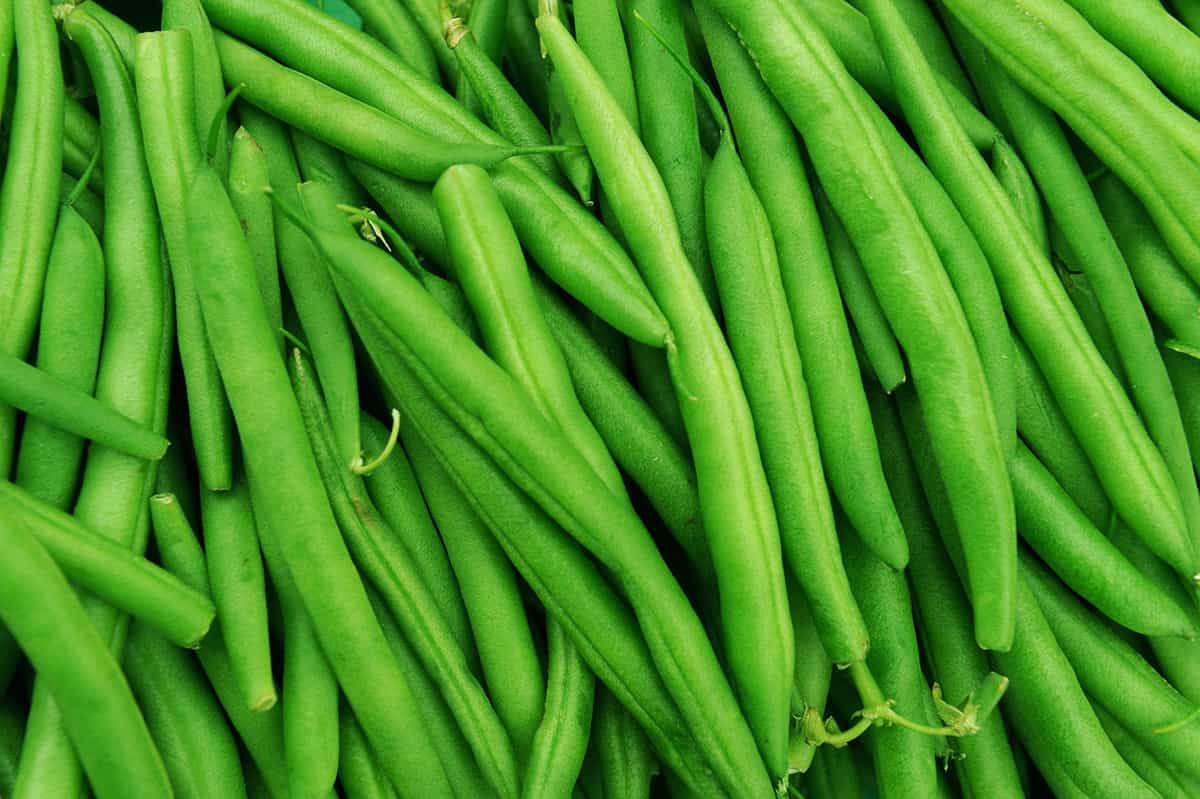 Green beans are a family favorite and for good reason! Green beans are an excellent source of fiber and Vitamin A. They're also a good source of folates, Vitamin B6, thiamin, Vitamin C. Store unwashed green beans in a plastic bag or container in the crisper drawer of your refrigerator for up to 4 days before enjoying. Add them to your favorite sheet pan dinner, soups, and more.
Greens
Fresh greens like kale, spinach, lettuce, and many others are the basis for so many tasty recipes like salads or for pumping up nutrition in smoothies, soups, casseroles, pasta dishes and more.
Leeks
Leeks have a mild, onion-like taste and are related to onions, garlic, shallots and chives. Make sure to thoroughly rinse leeks and pay fry with a paper towel before consuming. You can roast them, add them to a salad, use as a garnish for soups, add to casseroles and much more.
Both lemons and limes are in season year-round and are great for adding flavor to dishes. Juice and use for a fresh, homemade salad dressing, use season chicken, fish or veggies, or combine to add zing to these Baked Avocado Fries!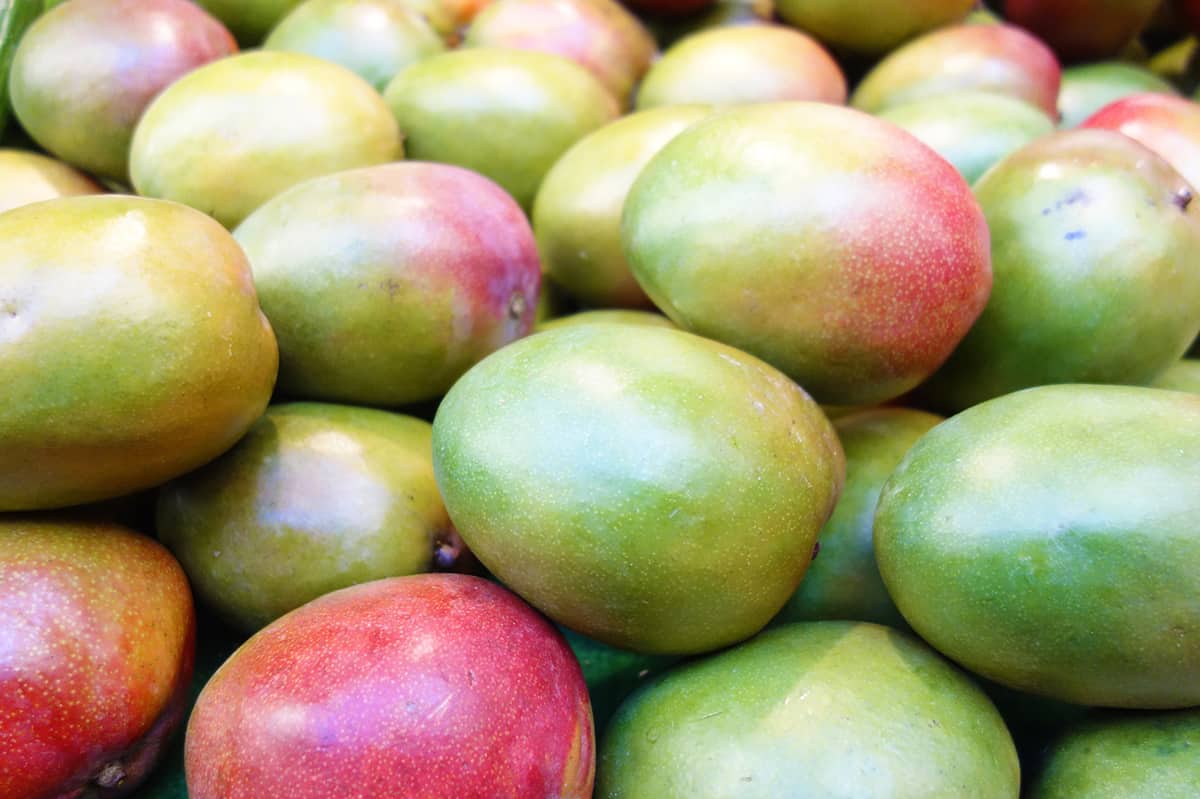 Look for fresh mangos that give slightly with squeezed gently, these ones will be ripe and ready to eat! Keep unripe mango stored on the counter until ripe. Blend into these smoothie popsicles, added to a tangy stir fry, or enjoyed in a fresh salad.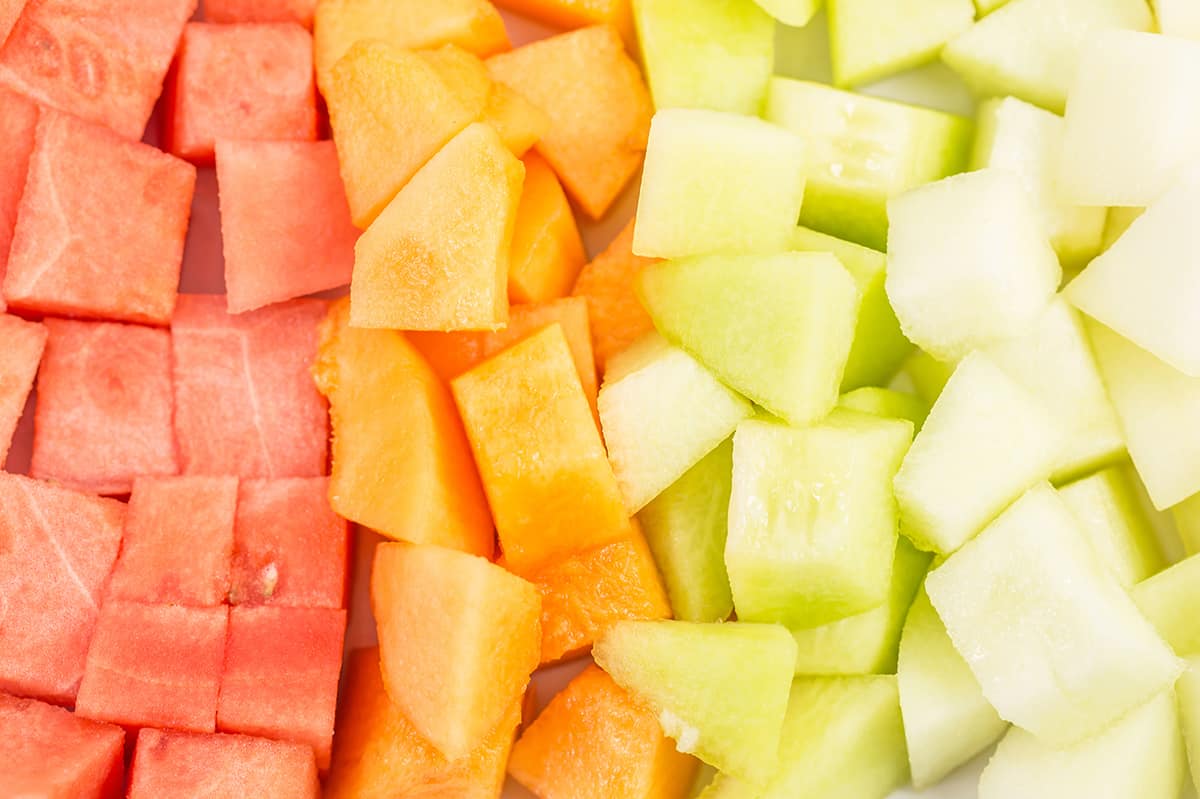 Melons, like watermelon, cantaloupe and honeydew melon, are still in season! Each has a high water content, helping to keep you hyrdrated. Enjoy sliced and on a stick as a fruit popsicle, as a fruit salad, or this tasty Berry Melon Bruschetta.
Did you know Mushrooms are the only natural food source of Vitamin D? Mushrooms are so versatile, you can blend and add to tacos or burgers, used as a base for these Pizza Stuffed Mushrooms or added to easy weeknight dinners like this Asian Chicken Stir Fry.
We're hitting the end of okra season, so grab them while you can! To avoid slimy okra when cooking, soak them in vinegar for 30 minutes before cooking.
Papaya
Papaya may seem like an exotic fruit, but it's a common fruit found throughout the year in most stores. Don't be intimidated by getting one. They're easy to eat! Just cut in half, scoop out the seeds, then scoop out the fruit and enjoy!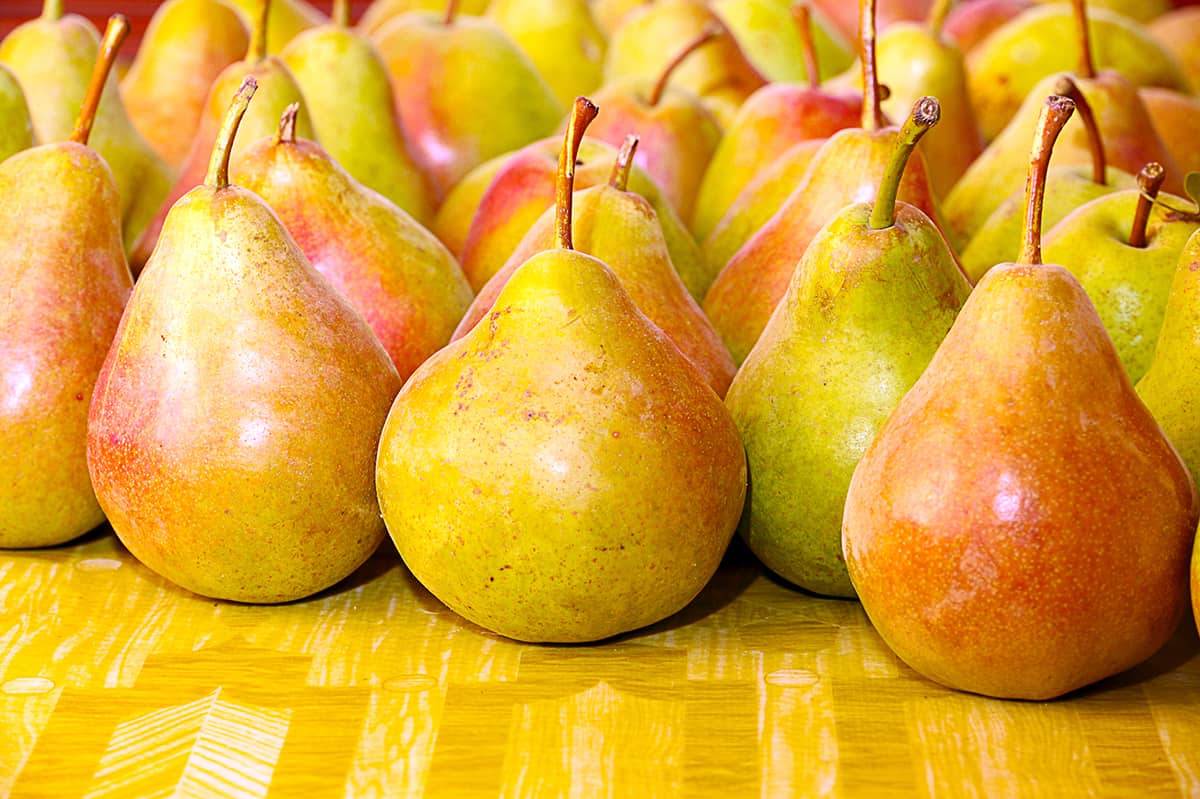 Pears are a fall staple and come in over 3,000 varieties. When selecting pears at the store, remember to Check the Neck. Apply gentle pressure to the neck of the pear with your thumb. If it yields, it's ripe! Great for snacking, desserts, smoothies and more.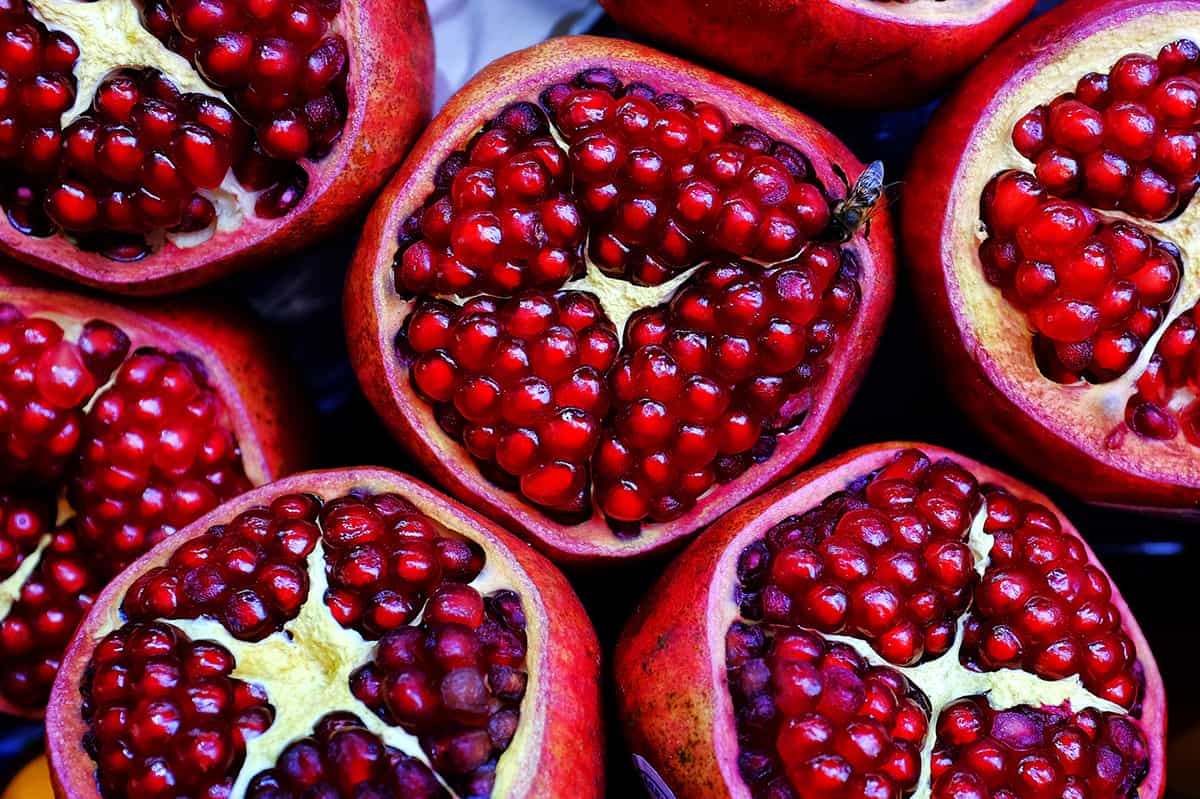 Pomegranates are rich in antioxidants. While they may look difficult to seed, it's actually fairly easy to do (watch here). The arils are perfect for snacking, adding to salads or dressing up avocado toast!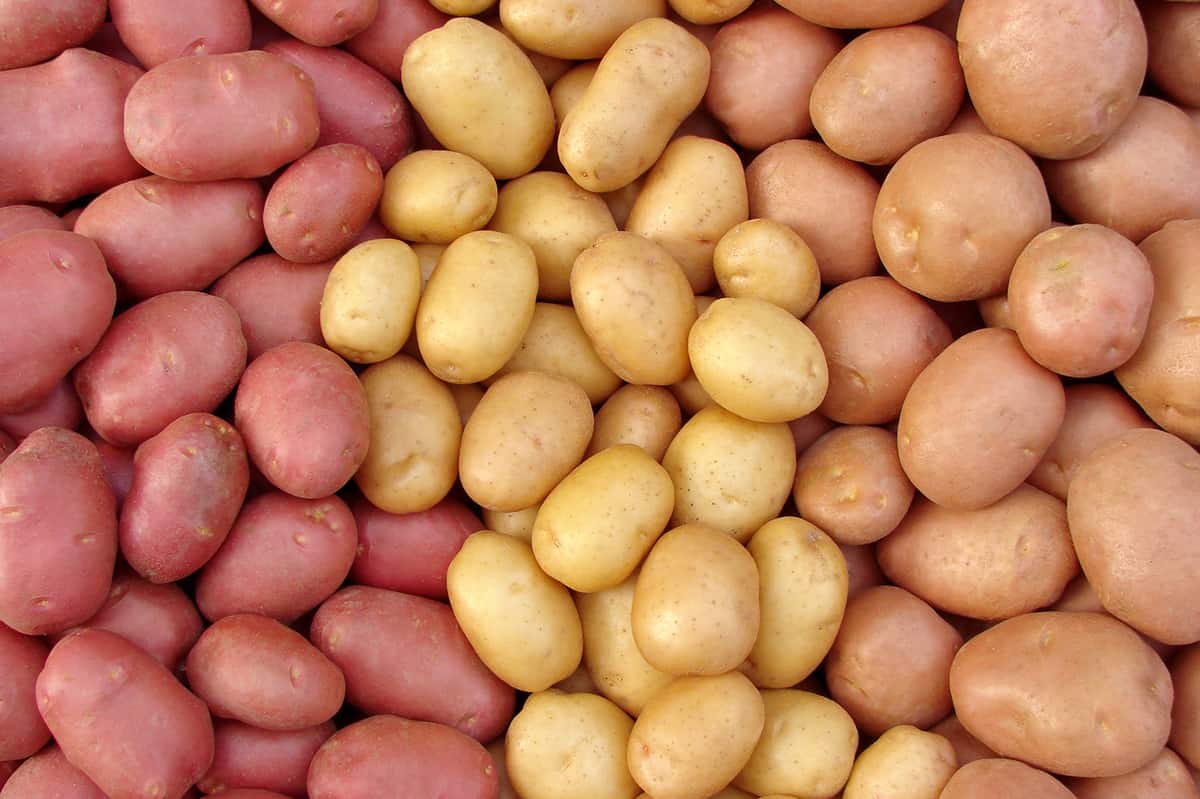 With more than 600 types of potatoes sold in the US, the possibilities are endless. While potatoes sometimes get a bad rep, skin-on potatoes are full of Vitamin C, potassium and Vitamin B6. Whether you're looking for healthy ways to top a baked potato, different ways to season roasted potatoes or just healthy potato recipes, we've got you covered.
No, we're not talking about the ones you carve. Sugar pumpkins, otherwise known as pie pumpkins, are the ones at the heart of all your favorite fall pumpkin recipes. Check out this post for tons of pumpkin recipe inspiration and more about picking the perfect pumpkin.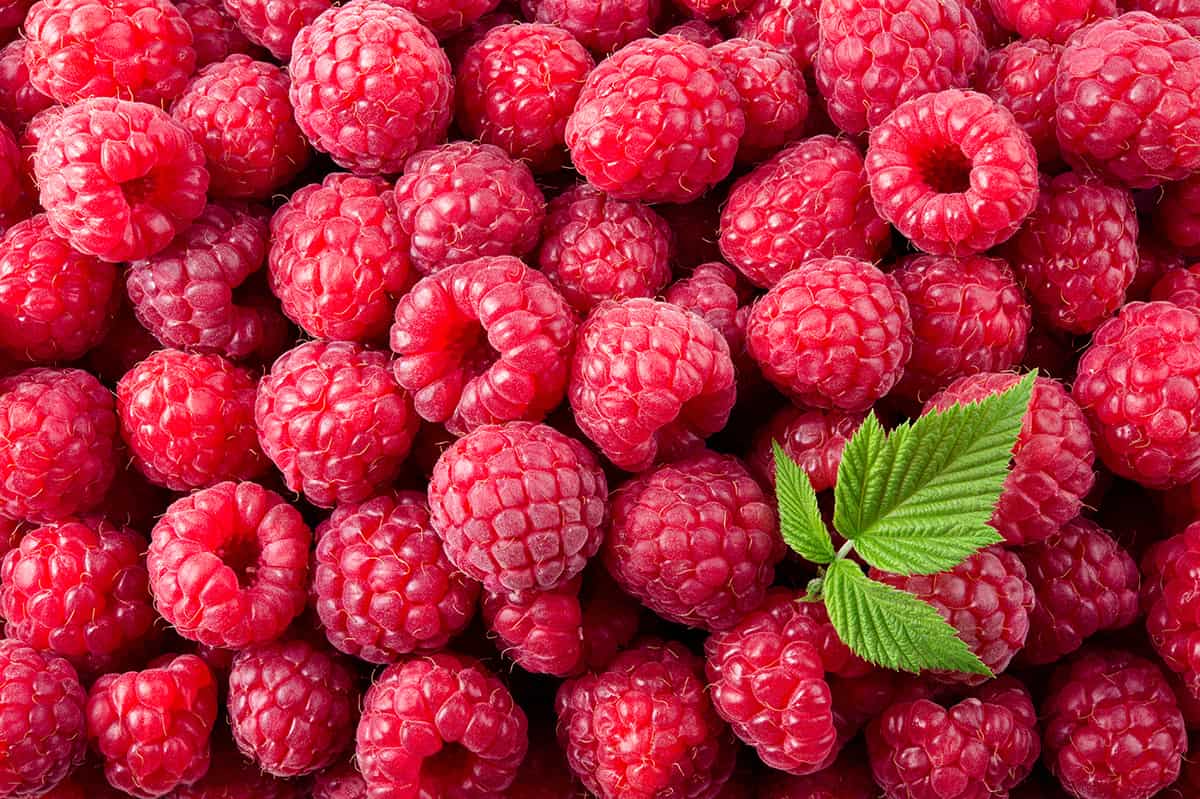 We're heading into the last month of raspberry season, so grab these berries before they run out! You can freeze for adding to smoothies later or enjoy in this delicious Raspberry Mint Hot Chocolate.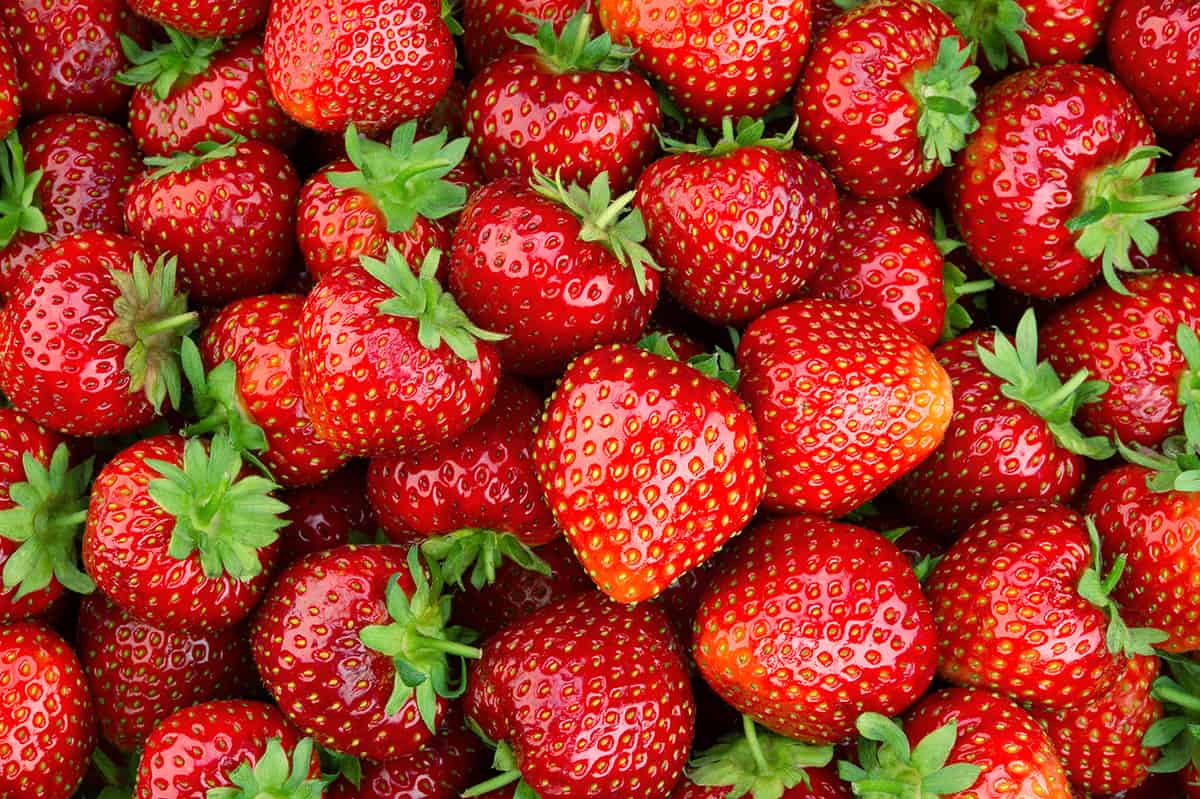 California strawberries are still in season! This favorite fruit has endless possibilities beyond just snacking. Blend into muffins, make the perfect smoothie, add to a delicious fruit salsa or top off your pancakes.
Onions are a staple in our kitchen and we use them in multiple meals each week. While I still haven't mastered cutting onions without crying, we can't deny they're essential to adding flavor to everything from soups and chili to meatballs and breakfast burritos.
Sweet potatoes are available year-round, but they're in peak season (and invading your Pinterest feed) during the fall months. Sweet potatoes are a good source of Vitamin A, Vitamin C, manganese and fiber. Mashed them for a tasty vegetarian quesadilla, bake them as chips, roast as part of a sheet pan dinner or add to a breakfast parfait (yes, really!).
There's something about a fresh tomato in the summertime. Ripe, juicy and full of flavor! Look for plump, heavy tomatoes with smooth skins. They should be free of bruises, blemishes, or deep cracks, although fine cracks at the stem ends of ripe tomatoes do not affect flavor. There are so many ways to enjoy them – in a pasta dish, salsa, salad and more.