Tips to Get Outside (Safely!) This Summer with Crispy Green GO!
Disclosure: This post is sponsored by Crispy Green®. All opinions are our own.
The weather is warming up, summer is almost here, and it's a great time to get outside and enjoy the outdoors. With many states easing stay at home orders and parks are opening up, I'm eager to get into "Go" mode with my family and soak up the sun – safely, of course.
We partnered with our friends from Crispy Green to share tips and ideas for on-the-go family fun. More on that below!
If you're looking to get outside, here are some fun ways to make the most out of the summer during quarantine while still practicing social distancing.
Go on walks. You're not limited to your neighborhood. Find an area in your city that has a lot of nature or nice scenery, park there, and enjoy walking in a new area.
Have a picnic at a local park.
Visit a local hiking ground.
Go on a nature walk and journal the plants and animals you see.
If open, take a trip to your local beach, spring, or lake.
Fly a kite.
Find an open field and set up a game of family soccer, kick ball, or baseball.
Have fun with chalk art! Hopscotch, anyone?
There are so many ways to enjoy these warmer months while staying safe and adhering to social distancing measures. Don't forget to pack healthy snacks before heading out. Crispy Green freeze-dried fruit snacks are the perfect grab-n-go snack to take with you wherever you go!
Whether traveling, enjoying outdoor activities or just getting through a busy day, Crispy Green is a convenient, satisfying way to grab nutrition on the go. Available in eight delicious flavors, Crispy Green Crispy Fruit are 100% fruit, vegan, and made with no artificial sweeteners or preservatives.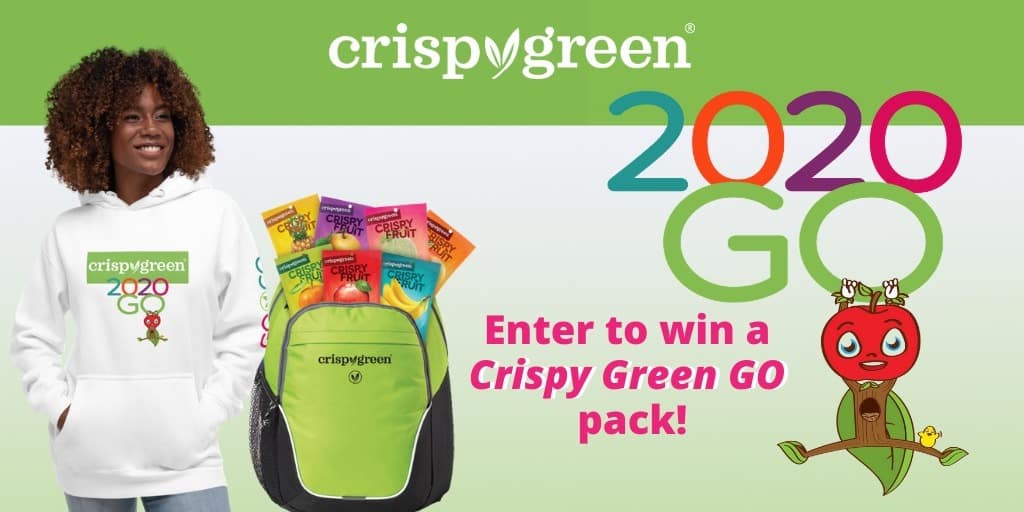 Besides enjoying Crispy Green Crispy Fruit straight out of the bag, you can:
Mix it into your homemade trail mix
Use it to top yogurt for extra flavor and crunch
Stir it into muffin or cookie batters
Pack in a bento box with other healthy snacks
Crush and add to granola bite mixes
Add to pinwheels with peanut butter or cream cheese
Here are a few tips to keep in mind before heading out on your family adventures!
Apply sunscreen before heading out and pack a bottle or spray SPF to reapply every 2 hours
Pack plenty of water!
Wear comfortable shoes
Dress in layers in case the weather cools down or warms up throughout the day
Bring ice packs or a cooler to safely store additional snacks like string cheese, yogurt, and sandwiches
How is your family enjoying these warmer months? Share with us on Instagram using #ProduceforKids!