Snacks for the Beach or Pool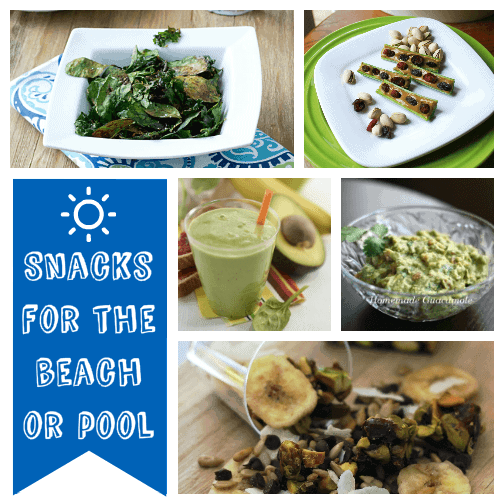 With summer in full swing, many families are hitting their local beach, pool or lake for some fun in the sun. Take time to pack your cooler with some healthy snacks to keep the crew satisfied and hydrated during the outdoor activities. Summer is the perfect time to enjoy all of the delicious seasonal fruit and vegetables and fresh produce is easy and quick to prepare. There are so many easy and healthy snacking options with the bounty of fresh produce during the summer.
Cut up a container of fresh watermelon, cantaloupe and berries for a quick and easy snack. If you want to get creative, consider making fruit skewers or adding in a yogurt dip for the fruit. Have your kids get involved in choosing their favorite fruit.
Slice some fresh vegetables to serve with a dip or plain. Get creative with celery, carrots, cucumbers, cherry tomatoes, bell peppers and more to please the whole crowd. You can experiment with homemade dip or hummus. Or have fun making some of these cute Ants & Friends on a Log!
Trail mix is another tasty treat that is easy to prepare ahead of time. This pistachio chip trail mix has some great flavors and travels well for quick snacking. Get creative and have the kids help create your own special trail mix.
Chips and salsa can satisfy a hungry group as well. Pack up some homemade fresh salsa or guacamole for dipping. You can also make some homemade lime kale chips instead! This recipe has a great kick of lime flavor
For beverages, smoothies are a great summer treat that can satisfy both hunger and thirst. You can make them fruity, experiment with green smoothies or add yogurt for a creamier taste.
What are you favorite snacks to pack for the beach or pool? Comment below and let us know!