Quick & Easy Tuna Pasta Salad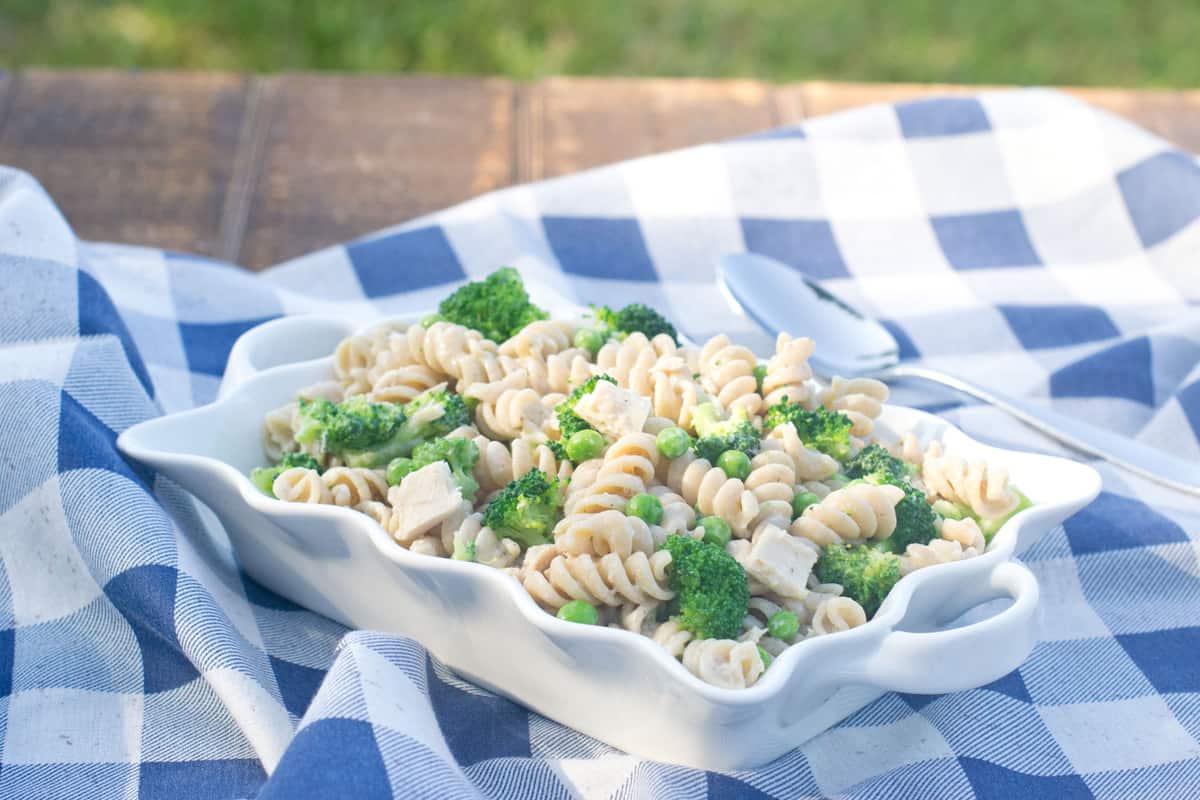 Potluck, quick supper or easy side dish – this pasta salad is perfect for any occasion. It's packed with nutrients and protein, and the fresh produce can be easily substituted for frozen as needed. The best thing about this recipe is that it tastes better when made ahead!
If you're looking for a quick and easy pasta salad recipe, then you've come to the right place. This recipe uses ingredients like whole-wheat fusilli pasta, canned tuna, broccoli florets, frozen peas, and olive oil as the dressing. It can be served at any time of day and is packed with lots of nutrients.
A Tasty and Healthy Pasta Dish
While pasta salad is already delicious and a hit at nearly any barbeque or picnic, the addition of the tuna gives it a kick of protein that could make this dish a lunch or even a dinner option.
Health Benefits of Tuna
Canned tuna pasta salad is a healthy alternative to traditional tuna salad. It is an excellent choice for lunch or as a side dish. It is high in protein and fiber, making it a satisfying meal. It is also a great way to use up leftovers.
Tuna is a great source of omega-3 fatty acids and protein. The tuna in this salad is canned in water, so once it's drained, it's ready to add to your pasta salad with no additional cooking required.
Why We Chose Whole-Wheat Fusilli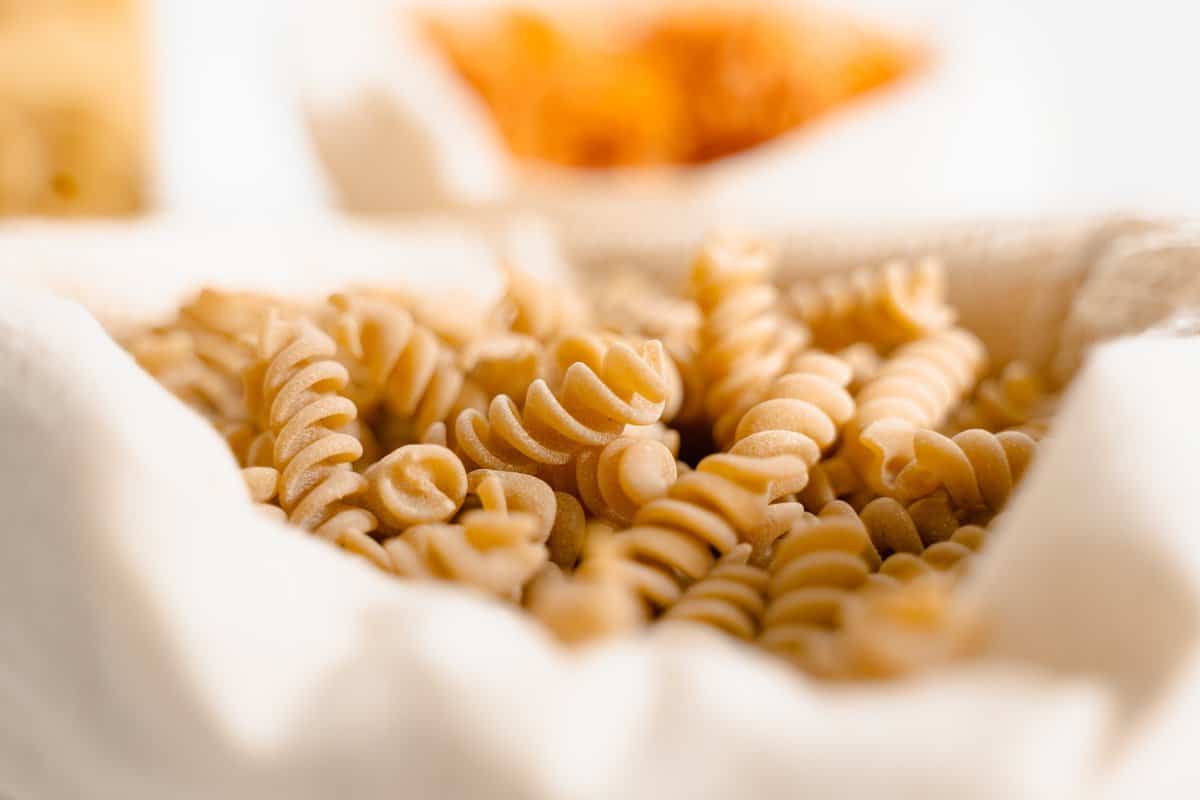 In a world of so many different types of pasta, it can be hard to choose which one to use in your next dish. But if you're looking for a pasta that is both healthy and delicious, look no further than whole-wheat fusilli. Whole-wheat fusilli is packed with nutrients. Unlike white pasta, which is made with refined flour, whole-wheat fusilli is made with 100% whole wheat flour. This means that it retains all of the nutrient-rich bran and germ from the wheat grain, making it a healthier option overall. Whole-wheat fusilli has a lower glycemic index than white pasta as well so it won't give you the blood sugar spike often associated with it as well. This pasta is also ridged so it's going to hold all the mayo and seasoning really well without falling apart amongst the other ingredients.
Try Giving it a Kick with Red Onion and Jalapeno
If you want to up the flavor and spice factor, you could try adding some slices of red onion and diced, seeded jalapeno. This will not only give it a kick, but it will also increase its vegetable and nutritional content too.
This Quick & Easy Tuna Pasta Salad is Budget-Friendly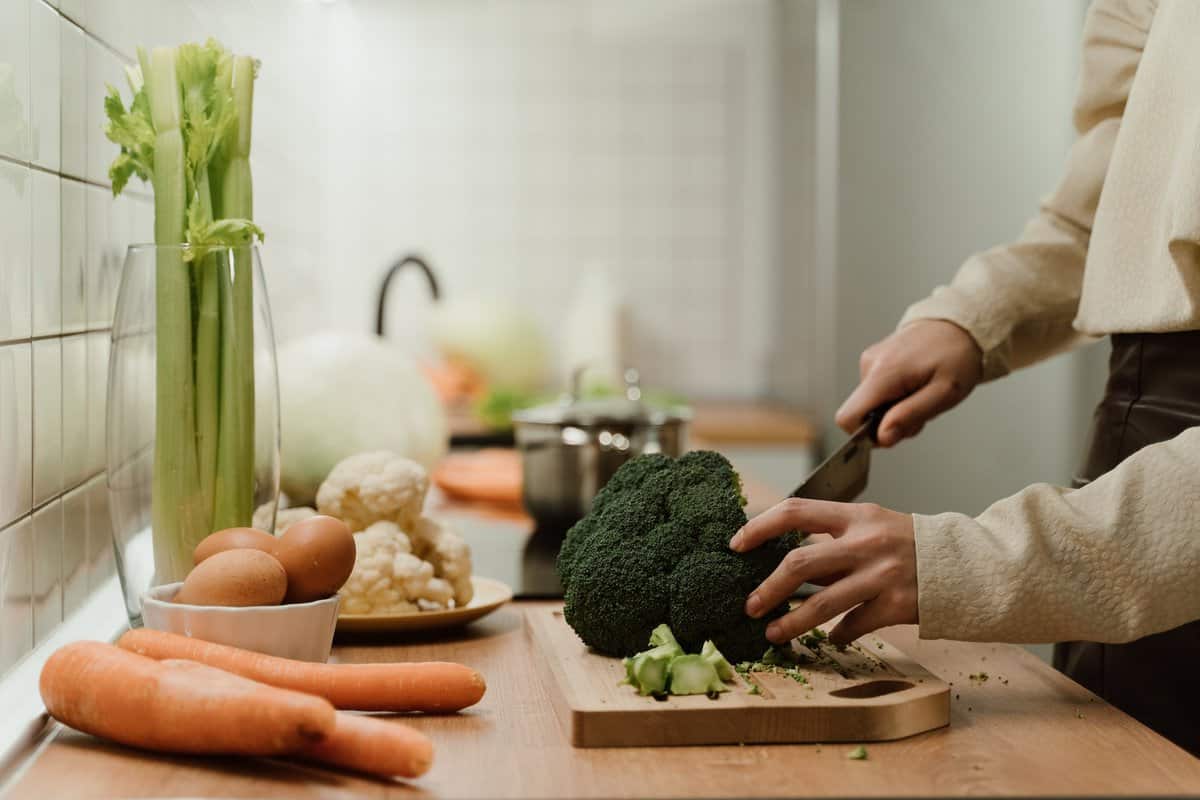 If you want to have a great salad without breaking the bank, try making this budget-friendly tuna pasta salad recipe. The tuna in the salad will keep longer if kept in the refrigerator. And the leftovers are great for snacking on later in the day. The only drawback is that this pasta salad cannot be frozen! When cooking the whole-wheat fusilli, be sure to only cook it to al dente and drain the water really well. These two steps are critical so that the pasta doesn't become a soggy sloshy mess!
To stretch it even further, you can add additional vegetables if you choose to. You can also try experimenting with other seafood and seasonings to make your salad a little different. For example, in place of plain albacore tuna, you could add flavored tuna packets instead. Have fun with it!
Quick & Easy Tuna Pasta Salad
Ingredients
1 16 oz. box whole-wheat fusilli pasta
2 cups broccoli florets
1 5 oz. can Albacore solid white tuna in water, drained
1 cup frozen peas thawed
1/2 cup olive oil mayonnaise
1 teaspoon celery salt
1/2 teaspoon pepper
Instructions
Cook pasta according to package directions, adding broccoli last 2 minutes. Drain and rinse with cold water.

Combine pasta, broccoli, tuna, peas, mayonnaise, celery salt and pepper in large bowl. Cover and refrigerate 30 minutes before serving.
Nutrition
Calories: 95kcalCarbohydrates: 3gProtein: 1gFat: 9gSaturated Fat: 1gPolyunsaturated Fat: 5gMonounsaturated Fat: 2gTrans Fat: 0.02gCholesterol: 5mgSodium: 311mgPotassium: 97mgFiber: 1gSugar: 1gVitamin A: 232IUVitamin C: 22mgCalcium: 14mgIron: 0.4mg