How To Make Broccoli Tater Tots
These broccoli tater tots are prepped in just 10 minutes and made with just a few ingredients! Homemade broccoli tater tots are a fun way to get your kids to eat more vegetables, I mean, everyone loves tater tots!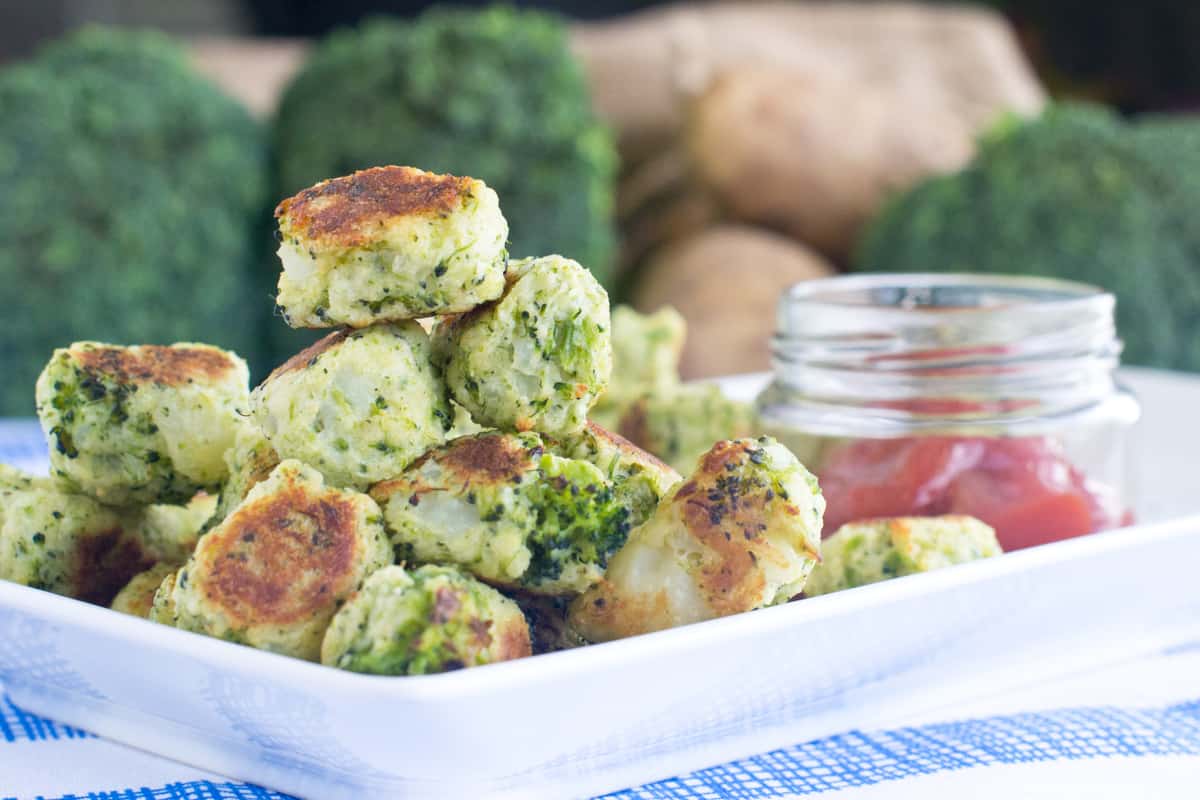 Because sometimes you just want tater tots. I am always looking for creative ways to get in an extra dose of vegetables. Sometimes the kids happily take that serving of steamed broccoli and other times they turn up their nose at me. But one veggie-filled side dish they always eat up are these broccoli tater tots. Kids love tater tots!
These homemade broccoli tater tots are easy to make and freezer-friendly. They are prepped in just 10 minutes, so I like to make an extra batch to freeze for an easy dinner or lunch side dish.
Key Ingredients
I like to save myself a little time and buy pre-chopped broccoli florets in the produce department for this recipe, but a regular head of broccoli chopped up works well too.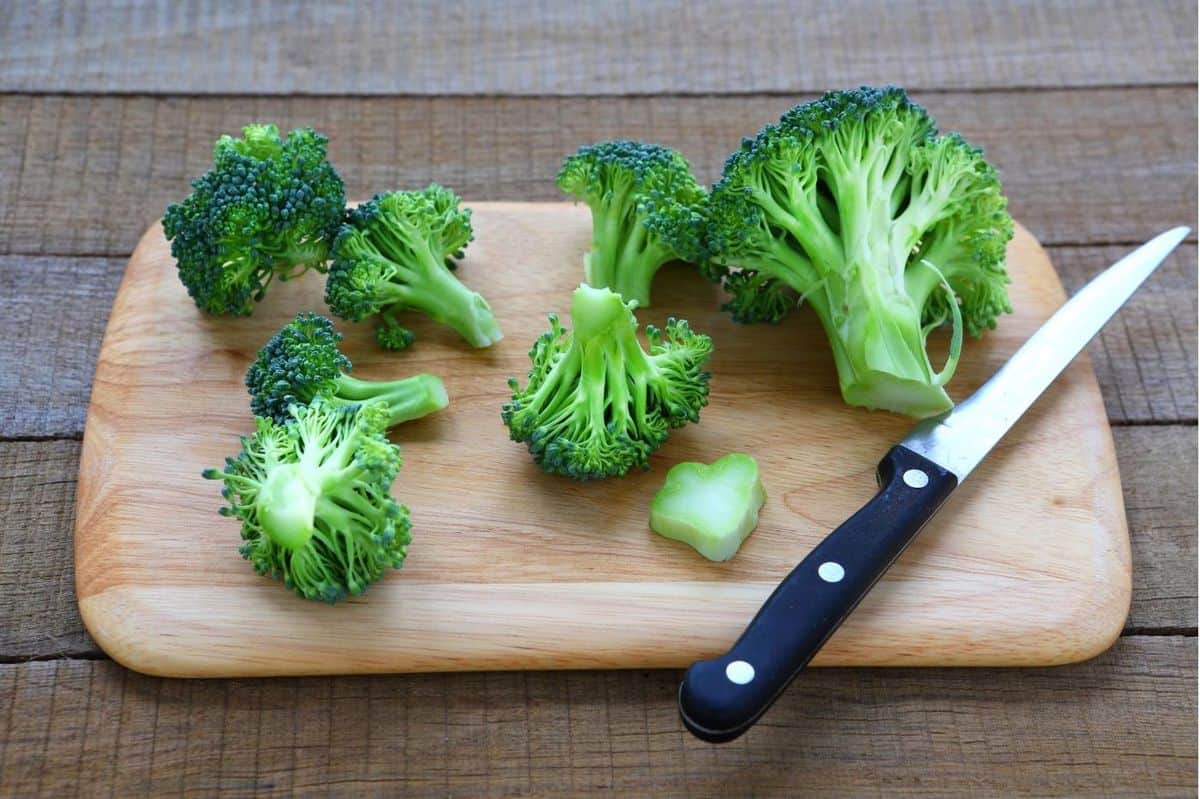 Nutrition Tip: Your skincare routine may benefit from the addition of broccoli in your diet! Rich in antioxidant vitamins, this vegetable can contribute to a glowing appearance and improve skin health.
Getting the potatoes to a perfect boil is the key to an easy blend. Make sure to cut your potatoes into equal parts so that it all cooks at the same pace. To tell when potatoes are ready, use a fork to poke a piece of potato. If it falls apart, your potatoes are ready!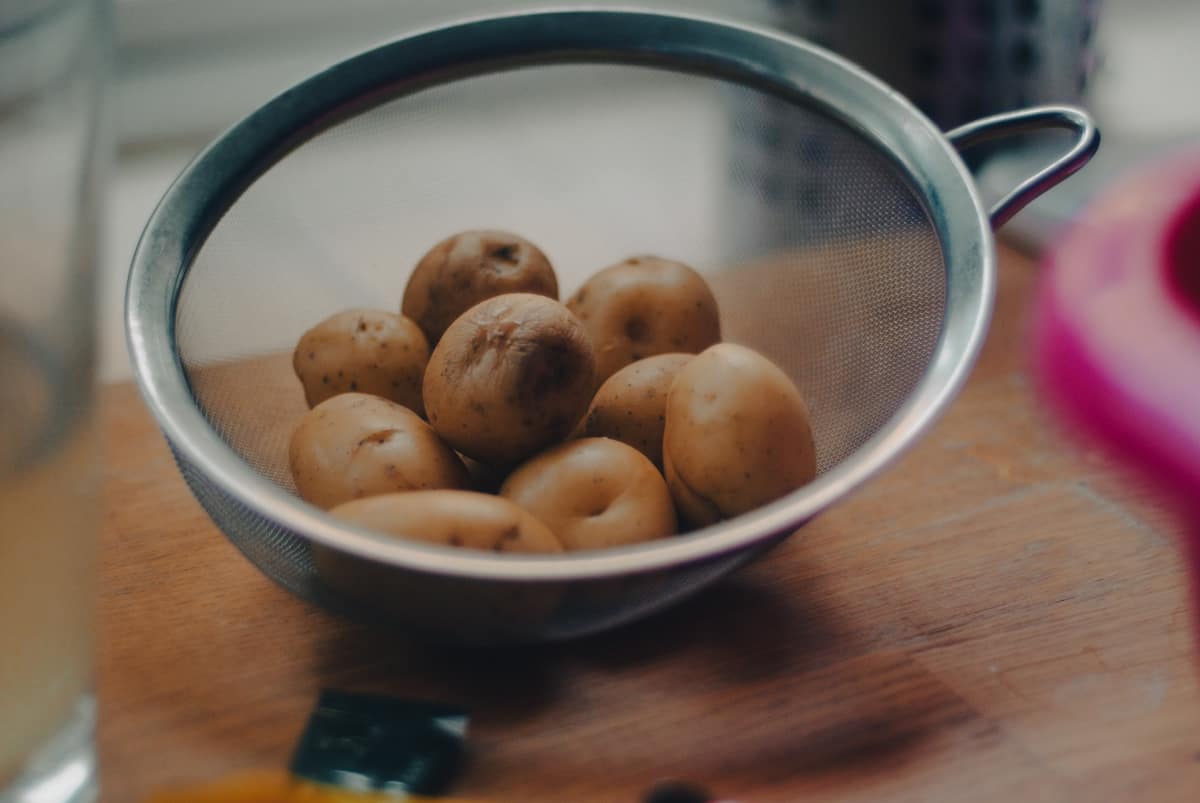 Feel free to season to taste by adding more or starting with less. I sometimes like adding grated parmesan cheese into the broccoli and potato mix for an extra treat, or mix in a little cheddar cheese for cheesy tots.
You can't go wrong with this healthy side dish; your kids will be begging for more later, so I always suggest making a double batch and freezing extras!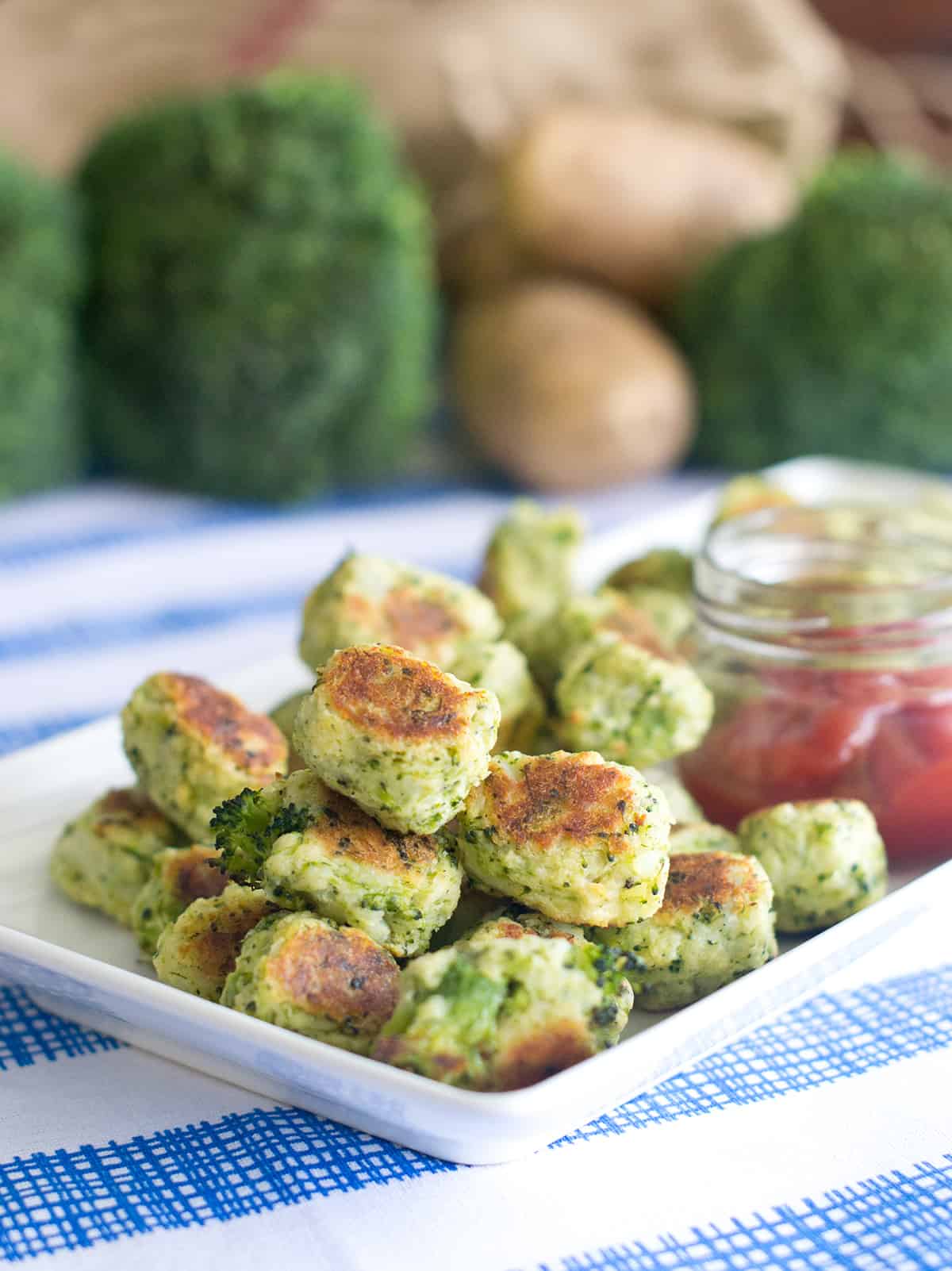 To Freeze Broccoli Tater Tots:
Bake as directed. Once cooked, let cool completely.
Place baking sheet in freezer to individually freeze tots.
Once frozen, transfer to a freezer ziplock bag and store in freezer up to 2 months.
Pair these with our Healthy Chicken Nuggets for a kid-approved (and veggie-packed) meal!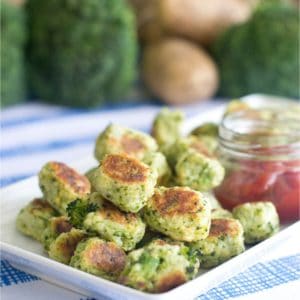 Broccoli Tater Tots
These homemade broccoli tater tots are easy to make and freezer-friendly. Make a double batch!
Ingredients
2 russet potatoes peeled, cut into 1/2-inch cubes
2 cups broccoli florets
1 large egg
1/2 cup panko breadcrumbs
1/8 teaspoon salt
1/8 teaspoon pepper
1/8 teaspoon garlic powder
Instructions
Preheat oven to 400°F.

Place potatoes in large stockpot and add enough cold water to cover. Cover and bring to boil over high heat. Reduce to low and simmer 3 minutes. Add broccoli; don't stir. Cover and cook 4-5 minutes, or until tender. Drain.

Mix egg, breadcrumbs, salt, pepper and garlic powder in large bowl until just combined.

Add potatoes and broccoli to food processor. Pulse 8-10 times until finely grated. Add to breadcrumb mixture and stir to combine.

Use tablespoon to scoop potato mixture into 40 mounds. Shape each into an oval and place on parchment-lined baking sheet.

Bake 10 minutes; flip and bake 10 minutes, or until golden brown.
Notes
You don't HAVE to peel the potatoes, if you prefer the skin on, go ahead!
Nutrition
Calories: 145kcalCarbohydrates: 28gProtein: 6gFat: 2gSaturated Fat: 1gPolyunsaturated Fat: 1gMonounsaturated Fat: 1gTrans Fat: 1gCholesterol: 41mgSodium: 164mgPotassium: 620mgFiber: 3gSugar: 2gVitamin A: 344IUVitamin C: 47mgCalcium: 56mgIron: 2mg