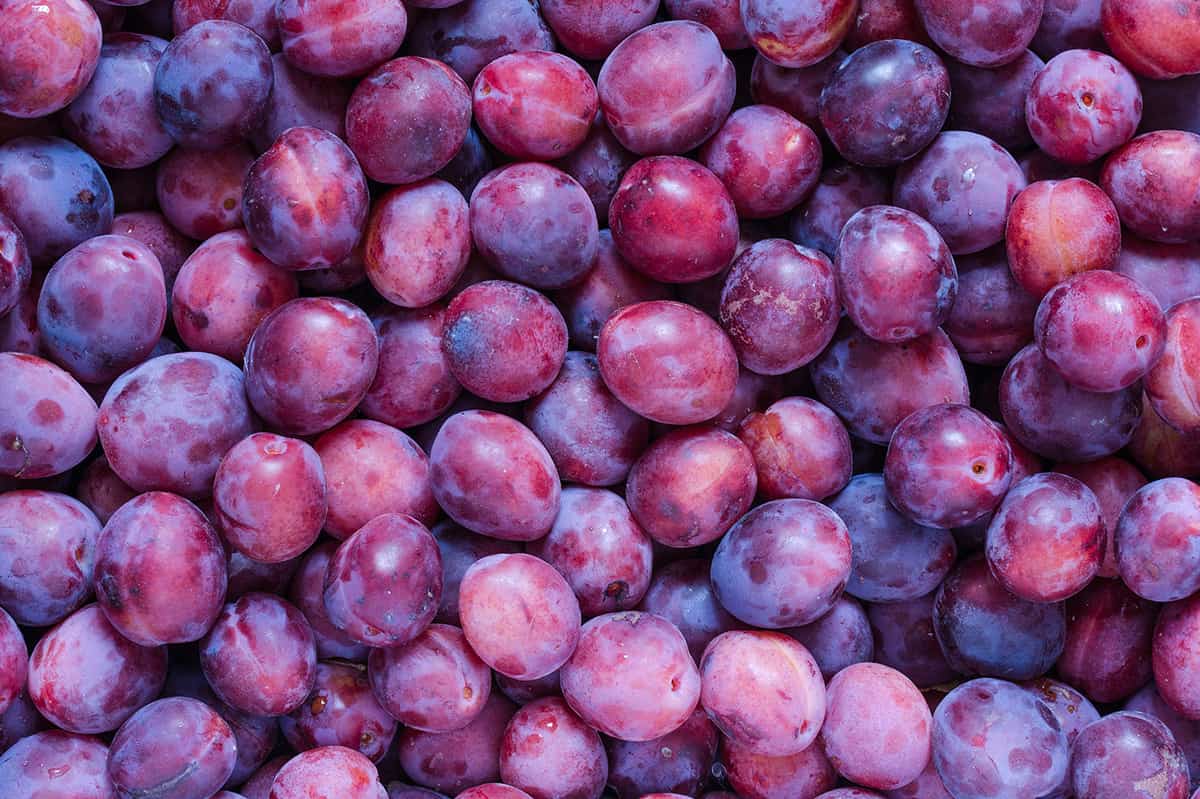 Seasonality:
Plums are in season May through early October.
Health Benefits of Plums:
Plums are an excellent source of Vitamins A, C and K, as well as fiber and folate.
One medium-sized fresh plum contains 113 mg of potassium that helps manage high blood pressure and reduces the risk of stroke.
How to Select Plums:
Plums should be plump and well-colored.
To find a ripe plum, hold one in the palm of your hand. It should feel heavy and yield to gentle pressure.
Avoid plums with shriveled skin, mushy spots or breaks in the skin.
How to Store Plums:
Store unripened plums at room temperature to ripen. Place in paper bag to speed up the process, but check frequently because they are extremely perishable.
Once ripe, transfer plums to the refrigerator for up to 3 days.
How to Prepare Plums:
Plums can be eaten whole, just be careful of the pit.
To remove the pit, use a sharp knife to cut the plum in half around the pit. Turn the halves to separate and remove the pit.
Fun Facts About Plums:
Plums do not sweeten after being picked, but they will soften.
The Japanese plum was introduced to the United States in 1870 and became very popular.
There are over 2,000 varieties of plums, and about 140 of them are available in the United States.
The Chinese believe plums symbolize good fortune.
Plums are the second most cultivated fruit in the world.