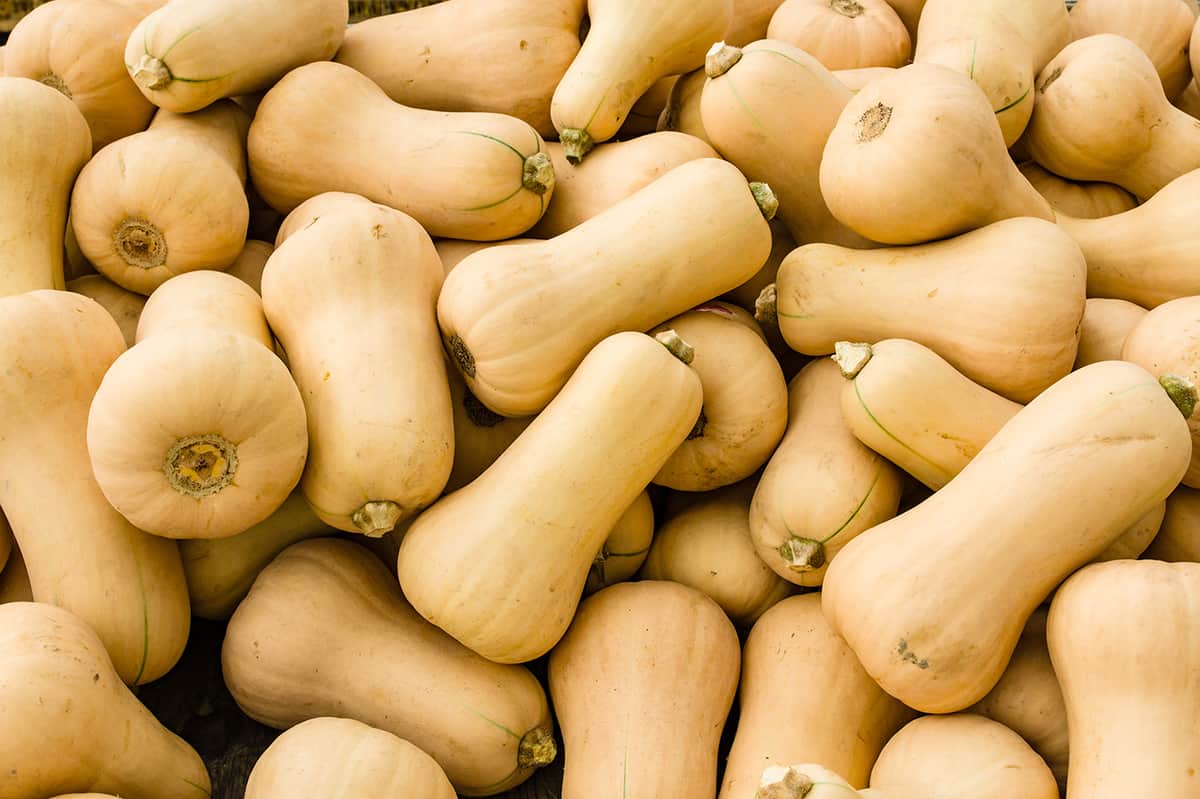 Seasonality:
Butternut squash is in available year-round, but in peak season during the fall and winter months.
Health Benefits of Butternut Squash:
Butternut squash is rich in potassium, fiber, Vitamin A, manganese and Vitamin C.
Because of its high antioxidant content, butternut squash may have anti-inflammatory effects, helping you to reduce your risk of inflammation-related disorders like rheumatoid arthritis
How to Select Butternut Squash:
Look for butternut squash with taut, evenly colored skin free of blemishes, wrinkled skin or soft spots.
Butternut squash should feel heavy for its size.
How to Store Butternut Squash:
Store butternut squash in a cool, dark place for up to 1 month.
Once cut, wrap in plastic and store in refrigerator for up to 5 days.
How to Prepare Butternut Squash:
Rinse with running water. Place on cutting board and use a large, sharp knife to cut in half lengthwise. Scoop out seeds and excess fiber from middle of squash.
Skin is edible but can be peeled based on preference.
Fun Facts About Butternut Squash:
Butternut squash seeds can be eaten as a nutritious snack food, just like pumpkin seeds.