Nut Free Alternatives for Kids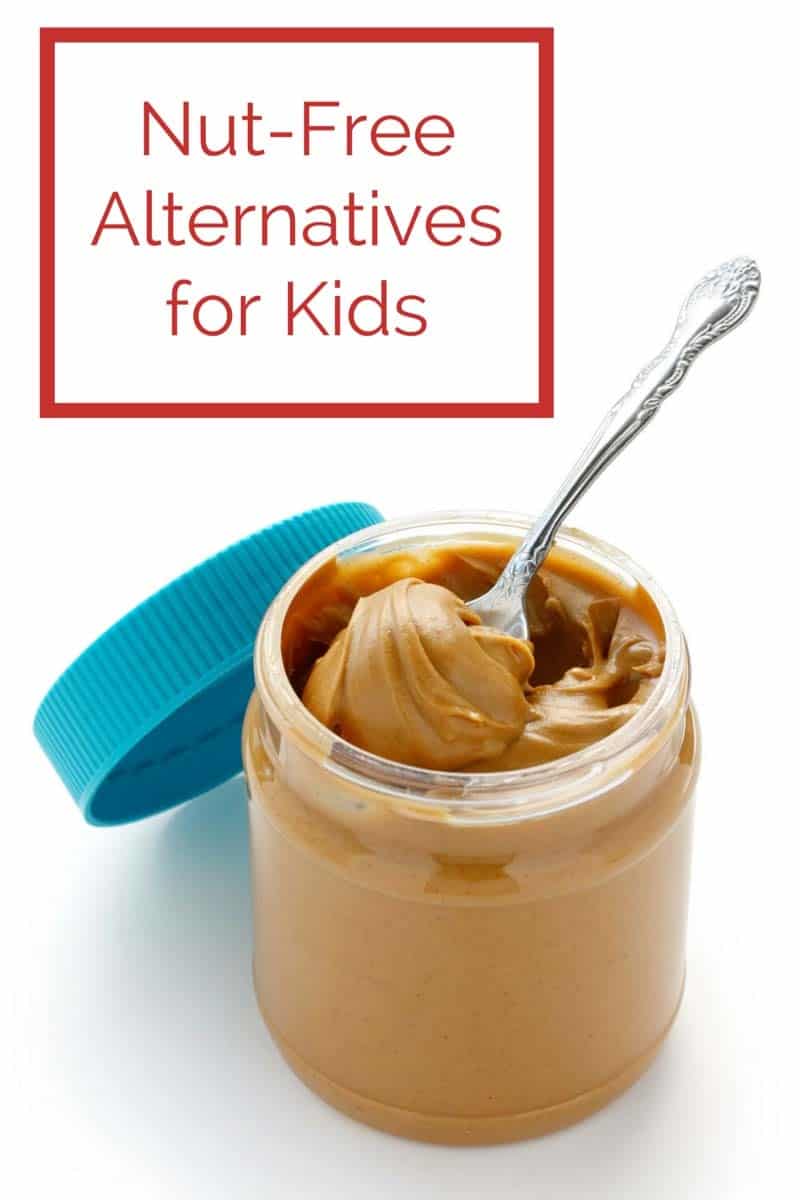 If your school is nut-free, here are some nut-free alternatives to your child's favorites to pack in lunches!
Life with a food allergy is pretty scary. As adult, I have dealt with my peanut and tree nut allergy my entire life and have learned to manage my reactions. I read labels, stay away from homemade baked goods, and always carry Benadryl and my Epi-Pen.
I am very thankful that I am the one in my family that has to deal with an allergy; not my boys.
Because food allergies with children are even scarier.
Many schools are now nut-free or have nut-free zones. While I understand this can be frustrating for parents who would love to send a PB&J into school with their child who doesn't have an allergy, it is important to help prevent accidental exposure to a child with one.
We have lots of nut-free lunchbox ideas to inspired you this school year too!
My house is gearing up for back to school and here are favorite alternatives we use in my house in place of peanuts or nuts.
Sun butter or soy butter
This simple switch has no impact on my boys and in fact, my youngest likes soy butter better than peanut butter. Our Brown Bear, Brown Bear Bento Box was made with soy butter and a big hit in our house!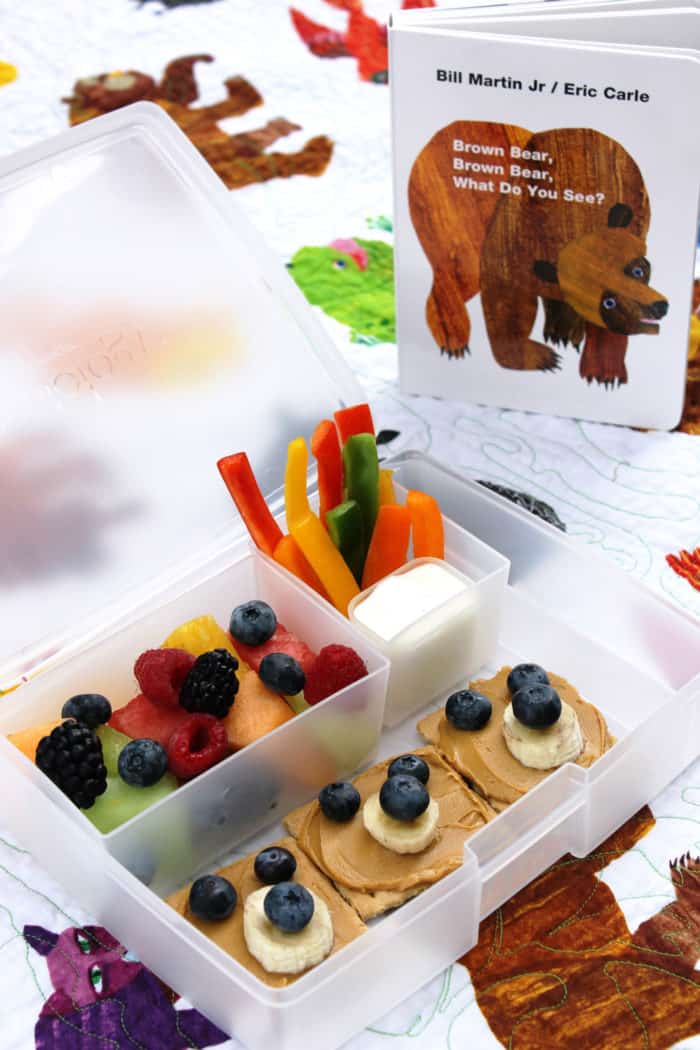 Trail mixes
This may be the most frustrating category for me! I would love to grab premade trail mixes for easy, healthy snacks but that is not possible. The only packaged trail mix I buy is Enjoy Life's no nuts!™ Seed and Fruit Mixes.
Otherwise, we create our own wonderful mixes using dried fruit, sunflower seeds, and mini chocolate chips. Our Build Your Own Trail Mix guide is a great way to mix up a batch of your own.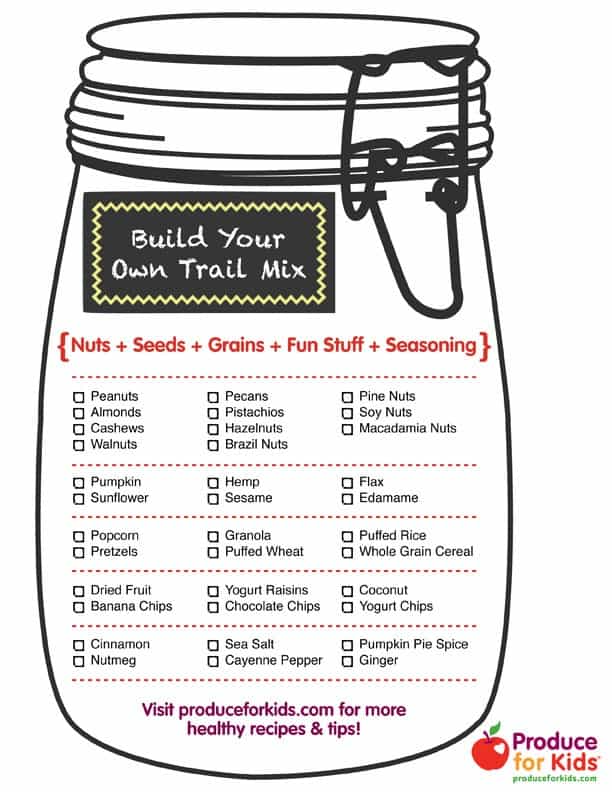 Pesto
I will never forget the first time I learned that there were nuts in pesto! I certainly had no idea but after that experience, I avoid it at all cost.
Nut-free pestos usually have only a handful of ingredients and are just as simple to put together. Two of my favorite recipes are from Nut Free Basil Pesto from Two Recipes and Spinach Basil Pesto from Two Peas and Their Pod.
High Protein Snacks
Both my boys are very athletic. We are constantly looking for healthy, high protein snacks to keep them going during practice and games. Fruit & cheese is a big combo in our house.
Grapes, apples, and melons particularly go well with some great low-fat cheeses. For more tips, check out our blog post on Healthy High-Calorie Snack Ideas for Underweight Kids.
When in doubt, we always default to fruits & veggies in my house for healthy snacks or to fill up nut-free lunchboxes. For more lunchbox ideas, go over to PowerYourLunchbox.com!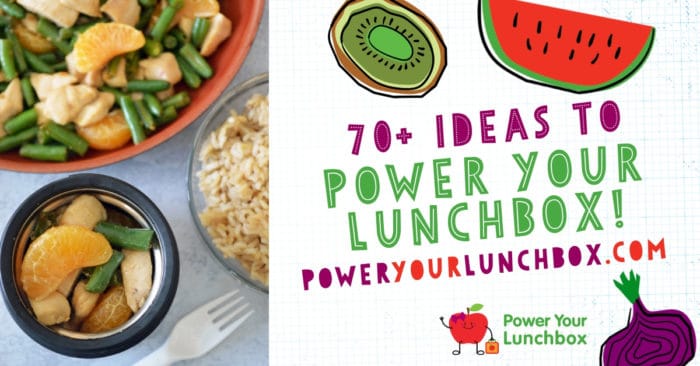 For more information or support for food allergies in children, visit Kids with Food Allergies or Allergy Kids.
Also, check out Kid-e Tags, mom-invented emergency ID tags and safety products that quickly relay vital information to an adult, caregiver or medical personnel in an emergency. Great for kids with food allergies or medical conditions!
---