16 Gardening Tools for Kids
Ready to start a garden? Get your kids involved in the process with the help of some of these gardening tools for kids! From muck boots and gloves to fun books and flower pots, there's something for kids of all ages on this list.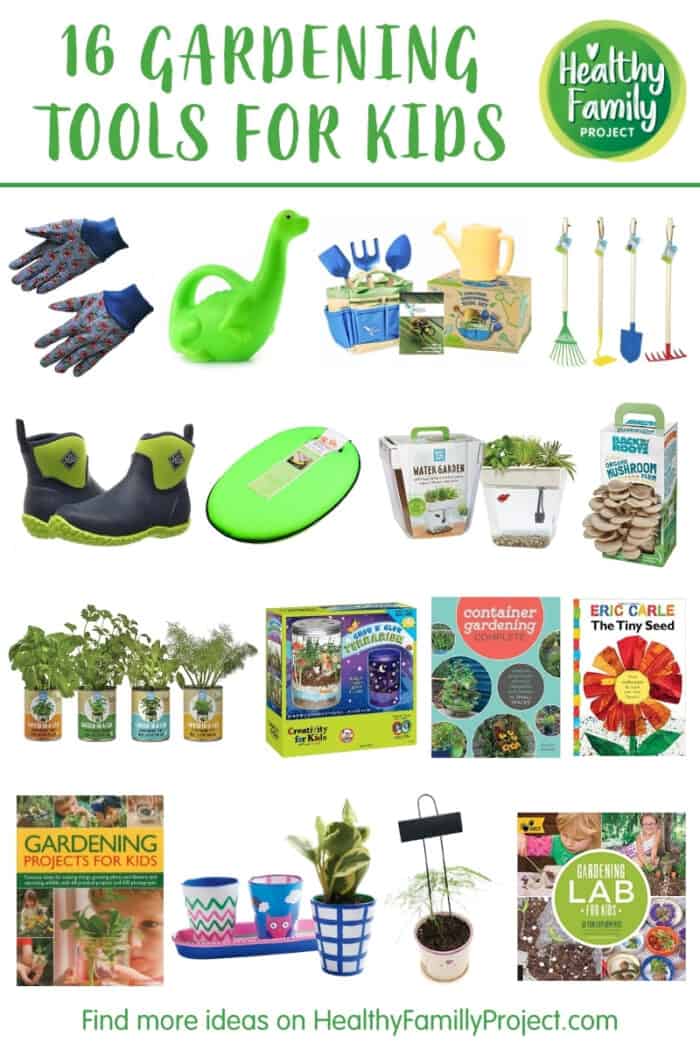 Disclosure: This post contains Amazon affiliate links which means we may receive a commission if you click a link and purchase something that we have recommended.
It's my favorite time of year! Spring has sprung and it's time for our family to plant our annual garden. We love to grow fresh herbs, tomatoes, strawberries, lettuce and more, and my boys love to get involved. After all, what boy doesn't like to play in the dirt?
We're lucky enough to have a big backyard where we can plant, but even if you only have a small balcony or window where you can place a flower pot or two, there's something you can grow! Check out this list below for a fun Mushroom farm, herbs you can grow in a can and more.
Whether you're a gardening pro or looking to start your family's first garden, there's something on this list to get your kids excited about gardening.
16 Gardening Tools for Kids