Simple Beef-Stuffed Spaghetti Squash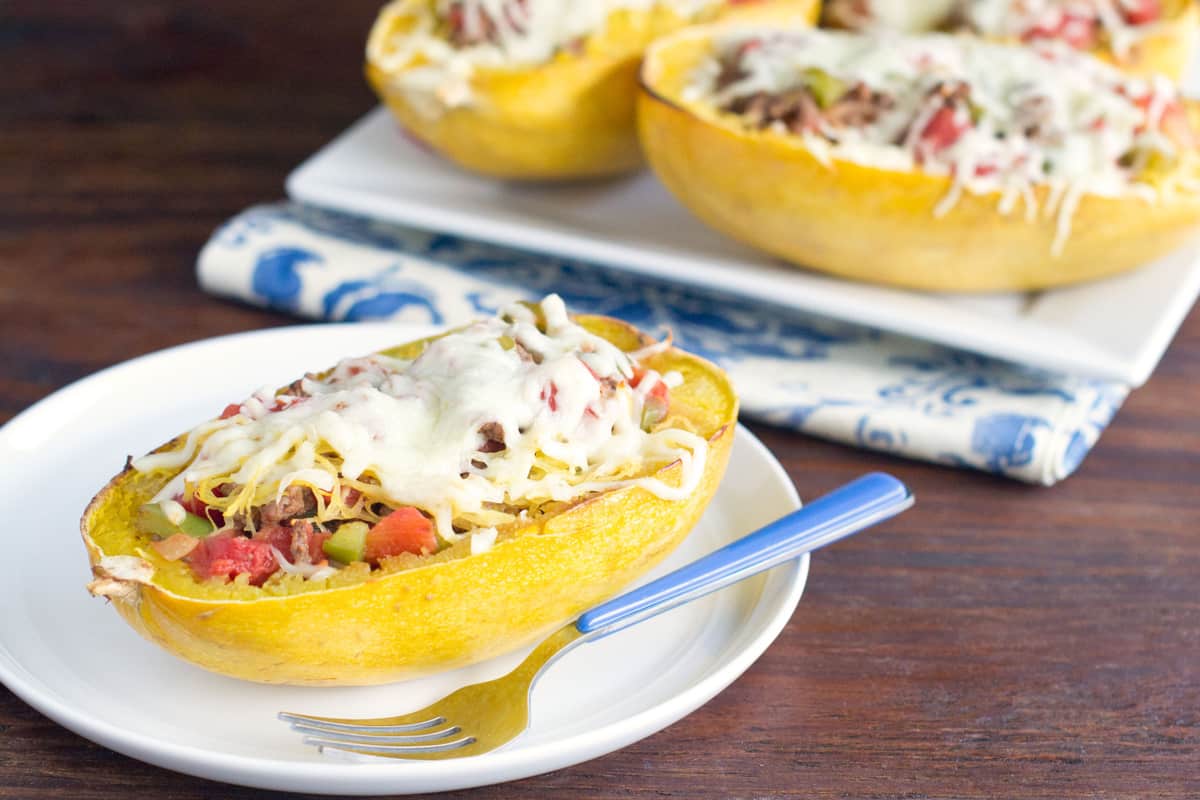 Fall brings an abundance of squash – from butternut to spaghetti – and all have a unique and delicious flavor. Add some zest to baked spaghetti squash by stuffing it with a ground beef and veggie filling for one tasty dish.
Simple Beef-Stuffed Spaghetti Squash
Yield: 4
Prep Time: 10 minutes
Cook Time: 55 minutes
Total Time: 1 hour 5 minutes
Ingredients
2 large spaghetti squash
1 tablespoon olive oil
1/2 pound lean ground beef
1 green bell pepper, diced
1/2 sweet onion, diced
2 cloves garlic, minced
1 (28 oz.) can no-salt-added diced tomatoes
1/2 teaspoon salt
1/2 teaspoon Italian seasoning
1 cup shredded low-fat mozzarella cheese
Instructions
Preheat oven to 350°F.
Cut squash in half, scoop out and discard seeds. Brush with olive oil and place flesh-side-down in large baking dish.
Bake 45 minutes, or until softened
Meanwhile, heat nonstick skillet over medium heat. Add ground beef, pepper, onion and garlic. Cook 5-7 minutes, or until beef is cooked through. Drain and add tomatoes, salt and Italian seasoning. Let simmer 10 minutes.
Remove squash from oven and shred with fork. Add beef mixture to squash, top with cheese and bake 10 minutes, or until cheese is melted.
Nutrition Information:
Yield: 4
Amount Per Serving:
Calories: 313
Total Fat: 15g
Sodium: 422mg
Carbohydrates: 16g
Fiber: 3g
Sugar: 6.5g
Protein: 28.5g